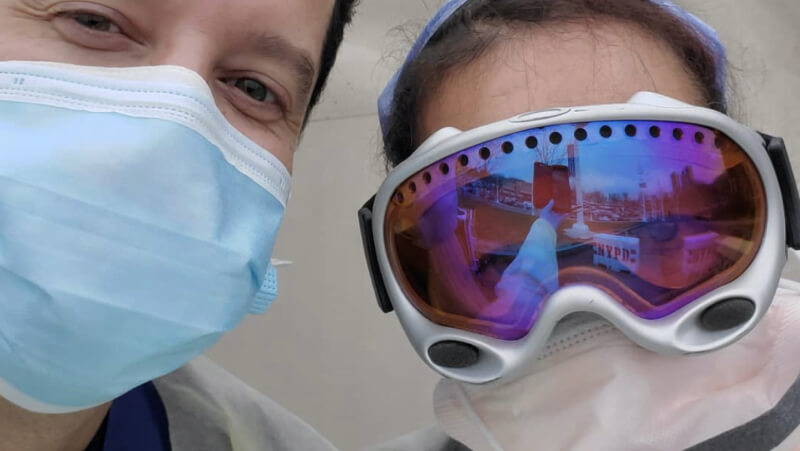 As the number of coronavirus cases continues to climb in the United States, health care workers are still facing shortages of essential equipment required to safely perform their jobs, including face masks.
Click here to donate goggle to the 'Goggles for Docs' hospitals
…the situation has become really desperate to the point where most of us have maybe, at best, 72 hours worth of equipment left in our hospitals," Dr. Gillian Schmitz, the vice president of the American College of Emergency Physicians told CBSN's Reena Ninan. "Some have already run out completely, and we're being forced to sort of improvise and make up equipment."
As it happens, ski goggles can be a more than adequate replacement, resulting in one doctor setting up a scheme where skiers and riders can donate their goggles, old or otherwise, to help our front line doctors in their fight against the coronavirus.
So far, 6,161 pairs of goggles have been requested by hospitals, and 5,963 pairs have been shipped by people willing to help. The 'Goggles for Docs' website has a list of hospitals asking for donations, right across the country, and is requesting people send their googles overnight. The need is desperate.
Goggles for Docs is an effort to get used or new ski goggles into the hands of healthcare workers who currently have no eye protection as they treat COVID-19 patients.
Check out the FAQs on the site, any goggles will do, even dark lenses are better than a COVID cough to the face and have a rummage around your cupboards and see what you have available to send. And share this post, spread the word, let's do all we can to help our healthcare heroes. We're all in this together.