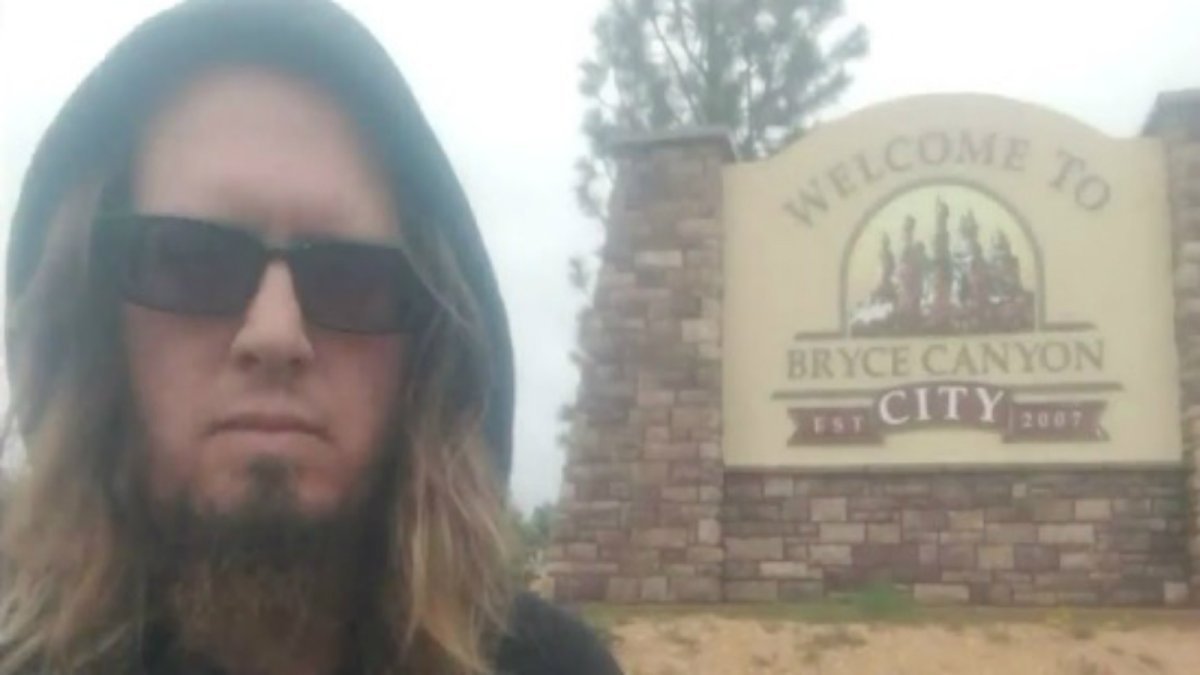 John Wiersema, 39 from Idaho, set out in shorts and t-shirt for a quick 2-hour hike in Bryce Canyon National Park, UT on April 29th, and ended up spending 4-nights lost in the snowy wilderness. Wiersema had set out for the Swamp Canyon Trail, a 4.1 mile hike that offers fantastic views of the park's iconic red rock formations.
Hitting the trails, he said he was just wandering and following a path, and the next thing he knew it was dark, and he was completely lost. John found cover and settled in, figuring he could easily tough out a night in the woods, wearing only shorts and a t-shirt.
"I woke up Tuesday morning thinking, 'Okay, this was just kind of a small setback,'" Wiersema said.
The map he had wasn't much use to him as he had no idea where he was, and every turn he made in his attempt to find his way out just got him more and more lost. The weather wasn't on his side either. Wednesday he woke up to rain, and Thursday he woke up covered in snow.
"I thought that I was going to die down there," Wiersema said. "I was ready to just lay my head down and accept my fate.'
He had come out with no supplies; he had no water, no food, and no cellphone service. He managed to survive by eating pine needles and drinking out of a stream that he made sure he always returned to, no matter how many miles he had walked. Rescuers were only alerted to the fact he was missing on Thursday, and crews explored the park in by helicopter and on foot for several hours after finding his car earlier that morning.
Through sheer luck more than anything, 3 men happened to be horseback riding through the park and came across John. The three strangers put him on the back of a horse, gave him an energy drink, and brought him back to their car. That's where Garfield County Search and Rescue was able to find him and call an ambulance.
"I wasn't sure when I first heard their voices if I was really hearing human voices," Wiersema said, describing the auditory hallucinations he began to experience alongside the sleep deprivation, severe dehydration, physical exhaustion, and hunger.
Wiersema was released from the hospital over the weekend after being treated for severe dehydration. He said he is still recovering, but he knows he wouldn't be alive had it not been for the men on horseback and the search and rescue crews that came looking for him.
Next time he goes hiking, he will bring supplies.