Resort skiing is awesome, no matter how you look at it. Chairlifts that float you up the mountainside, hot laps with friends, ski patrol doing all the work so you don't have to worry about avalanches—skiing inbounds is a vibe, and if you're like me, you might do it a lot. But if you're also like me, then you're constantly coming up with ways to challenge yourself—to be a better skier. We hear all about tips and techniques to be better backcountry users when navigating avalanche terrain or being efficient on the skin track. But what about inbounds? How can you improve here? Has anyone ever talked about this?
I've thought about it, and it occurred to me today in the trees at Solitude Mountain Resort in Utah that there are ways to up your game as an inbounds ripper. There are lots of ways, actually. I've been skiing for 22 years, and I'm still finding small ways to improve here and there. Here are some that have been working for me recently: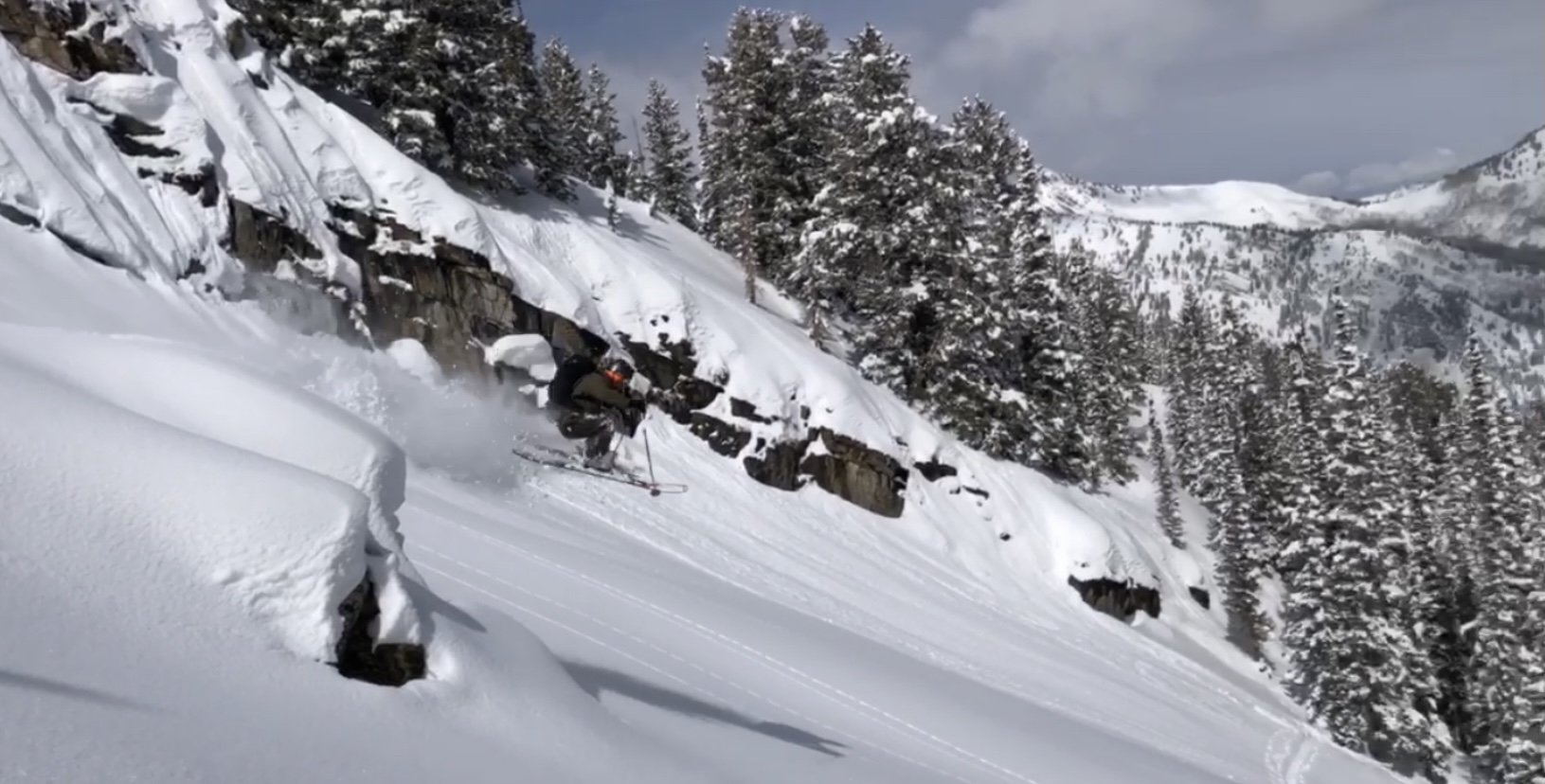 #1 – Think about slope aspect
In the backcountry, slope-aspect can be the difference between life and death. There may be a persistent weak layer on north-facing slopes, but not on souths. In the Spring, south-facing slopes might be cruddy while norths are still holding fresh snow. Or maybe one side of the mountain has sensational corn-skiing at 10 am, while another side is still firm and icy. We think about this all the time when planning a tour. So why not bring this logic into the resort as well? If you know the snow is going to better on one aspect than another (like the soft, north-facing turns I found at Solitude this morning before I skied over to a firm, crudded-over south-facing aspect), why not ski there?
#2 – Don't wear yourself out on the traverse
Often I get so excited to go ski a zone ski patrol just dropped a rope on, or to get over to one stash spot at the end of a long traverse, I go way too hard on the in-run over there. I start charging on the traverse and wear my legs out before I even get there, and have to take a rest before I drop. Don't let excitement get the best of you—save that energy for the line and keep those legs fresh on the traverse by taking it nice and easy on the way over there. Oh, and please don't ever stop directly on the traverse—it's dangerous, and other skiers at places like Alta will eat you alive for it.
#3 – Keep your head on a swivel
You never know when you're going to see someone who knows way more than you headed towards an area on the mountain that you never even thought about skiing before. This happens all the time here in Utah at huge, steep mountains like Alta and Snowbird. I'll be on the chair and see patrol heading over through a clandestine traverse in the trees to a fun part of the mountain I've often overlooked. Or I'll follow a hard-charging snowboarder through an unsuspecting cliff-area only to reveal an epic stash spot. Maybe that unnamed patch of trees between those runs doesn't have a trail name for a reason…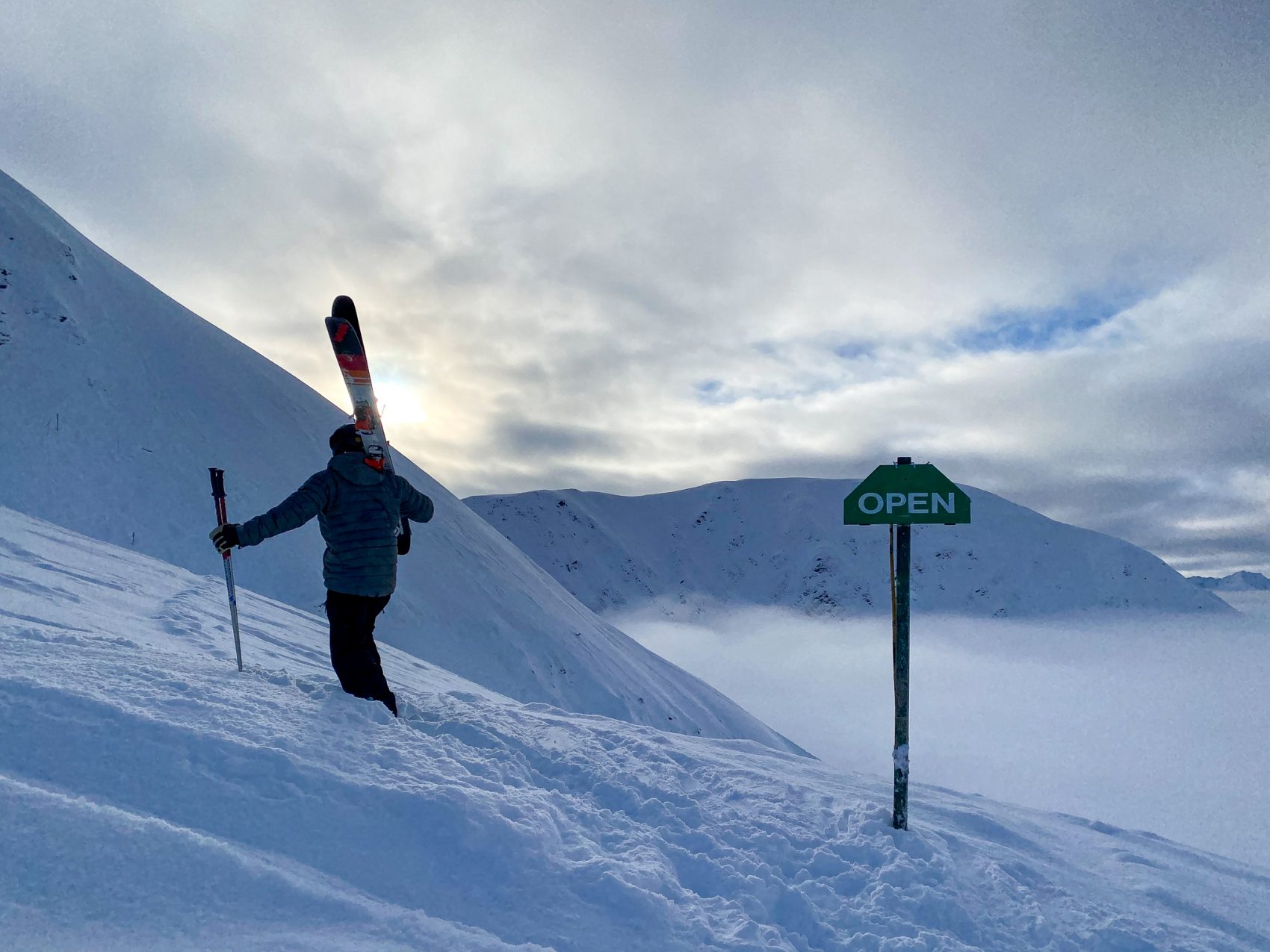 #4 – Earn your turns
There's a reason the snow's always better at the end of traverse or an inbounds hike. Not everyone wants to work for those turns and take a half-hour out of their day to walk. But it's almost always worth it, and it'll maybe put you on top of lines at your mountain that you didn't even know existed. Plus, hiking keeps you fit and may make you stronger as a skier or snowboarder.
#5 – Ski by yourself
This one can be a little counterintuitive, but I've found that when I'm skiing by myself—especially on really good, really deep days—I often have a surprisingly good time and sometimes learn things about myself I wouldn't necessarily learn when skiing with others. I can chill out and meditate in the trees as I flow through them, distraction-less, or I can see how far I'm willing to push myself because I don't have anyone to wait on. And that's a big one—just being able to ski as hard as you want for as long as you want. By skiing on my own, I can work on my focus—my flow—and indulge in the feeling that skiing produces without affirmation from the boys when I pull a sick maneuver or drop a fat cliff. Just don't get too crazy and put yourself in a bad spot, like getting injured on a far part of the mountain when nobody knows where you are. 
#6 – Bring your own food and bevy
Even before COVID, this was often slept on. Bring your own leftovers or healthy snacks and avoid greasy resort food that's often overpriced and overrated. It'll save you money when you can bring up a couple of brews that would still cost you less than an IPA at the on-mountain bar. Plus, what's a better way to cap the day than parking lot drinks shared with good company?
#7 – Explore, explore, explore!
The more you explore your mountain, the more intelligent you'll become. As you see more, you ski more, thus taking in more data through your goggle lens. This will make you more familiar, more in-tune with your mountain. When the snow's not as good as I'd like it to be at Snowbird or Alta, my home mountains this season, I'll hop on an obscure traverse and try and find some new terrain I haven't skied yet. This keeps the skiing exciting on hardpack days and increases my inventory of lines to choose from. The more you ski, the more you know and the more versed you'll be when it comes to navigating your mountain.
These are a few things that I like to think about when I'm skiing inbounds which I believe further me as a skier. I hope they do the same for you!