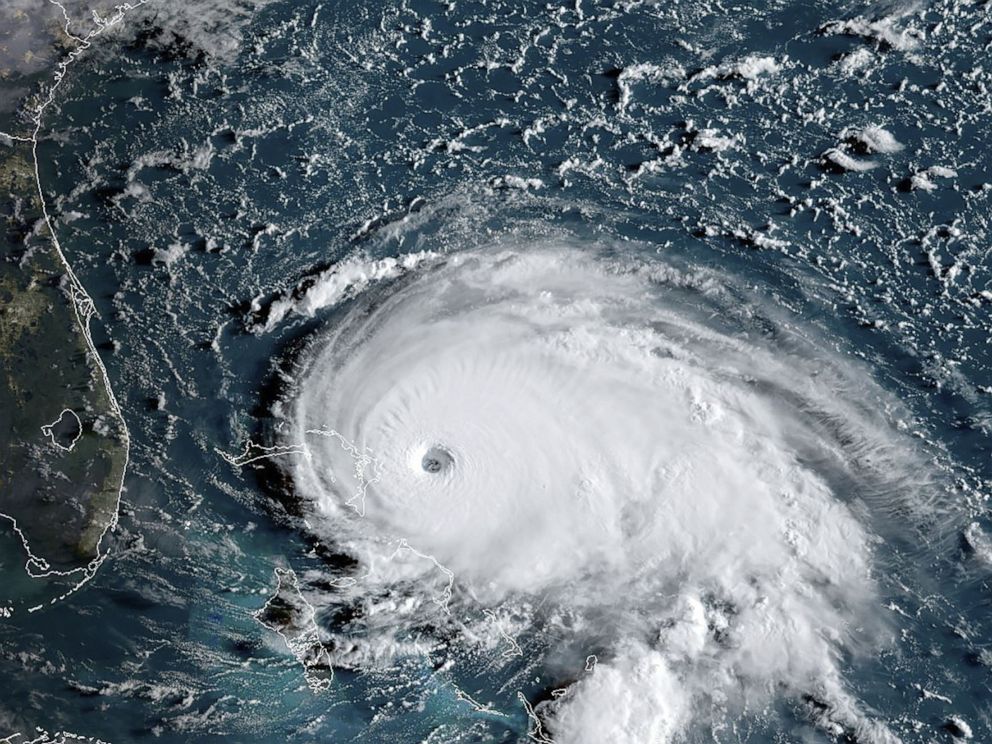 An eight-year-old boy has become the first victim of Hurricane Dorian in the Bahamas. The 200-mph storm has caused devastation over the islands, with more than 13,000 homes destroyed or damaged, according to the International Federation of Red Cross and Red Crescent Societies.
Ingrid Mcintosh told Eyewitness News that her grandson Lachino Mcintosh had drowned in the Abaco Islands, in the northern Bahamas. His sister is also understood to be missing.
Hurricane Dorian has maximum sustained winds of 185mph and gusts up to 220mph, making it one of the most powerful Atlantic hurricanes ever.
Dorian remains a Category 5 and is "expected to remain a powerful hurricane" over the next few days, warns the National Hurricane Center (NHC).
"It's devastating," Joy Jibrilu, director-general of the Bahamas' Ministry of Tourism and Aviation, told the Associated Press. "There has been huge damage to property and infrastructure."
The storm moved slowly (about 1-mph) over Grand Bahama Island this morning, causing "catastrophic" conditions, reported the 8 am intermediate advisory from the NHC. 
The hurricane is expected to move "dangerously close" to the east coast of Florida tonight through Wednesday evening, the advisory said.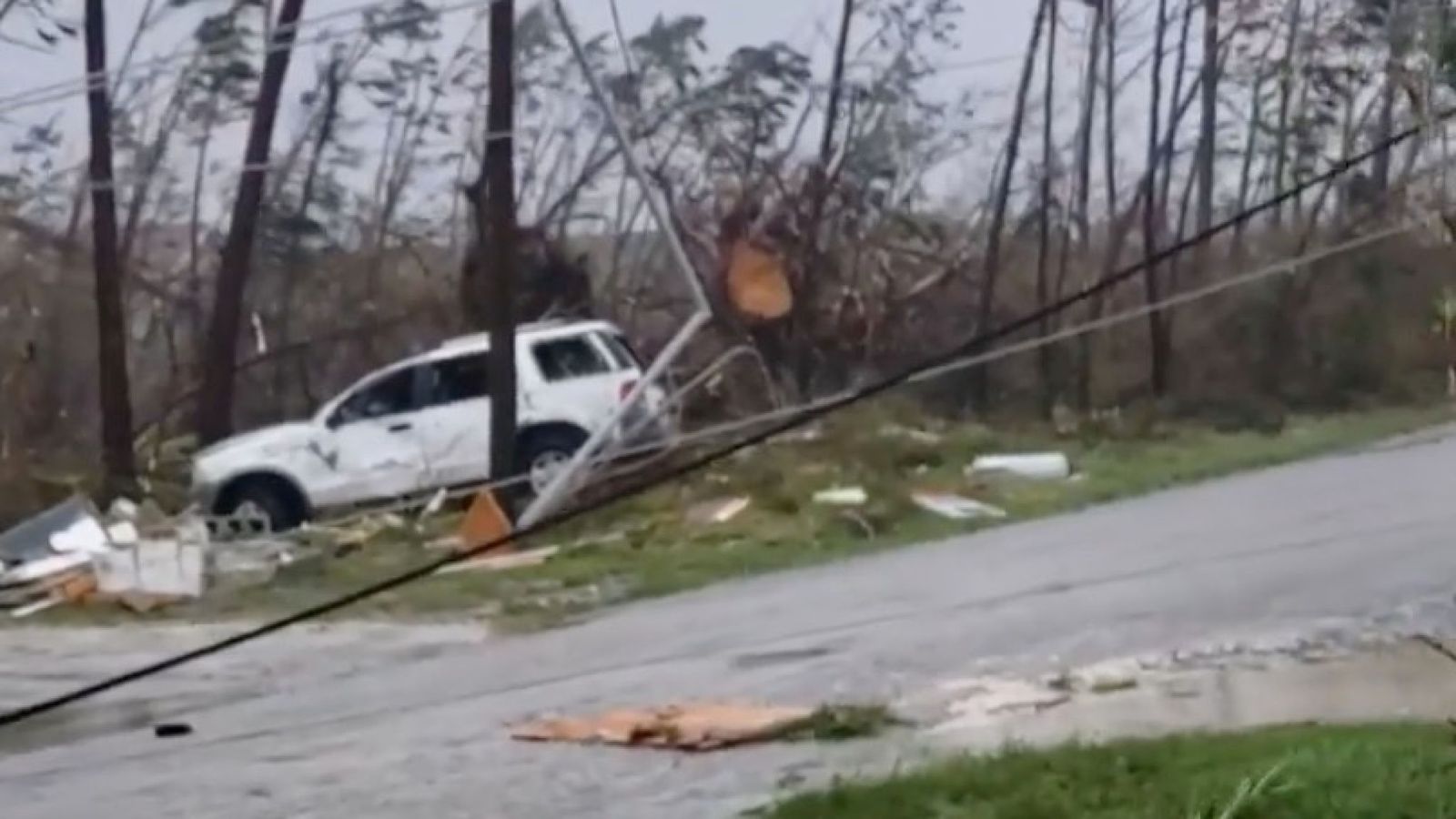 Life-threatening storm surges and dangerous winds are to be expected along portions of Florida's east coast later in the week. A "brief tornado" is also possible sometime this afternoon or tonight along Florida's east coast, according to the advisory. This morning the storm was 115 miles east of Palm Beach
Strong winds and dangerous storm surge are also increasingly likely along the coasts of Georgia, South Carolina, and North Carolina.
Mandatory evacuations have been issued for vulnerable parts of Florida and Georgia, and the entire South Carolina coast, the Associated Press reported. The Georgia and South Carolina evacuations are set to begin at noon.
"We can't make everybody happy, but we believe we can keep everyone alive," said South Carolina Gov. Henry McMaster.