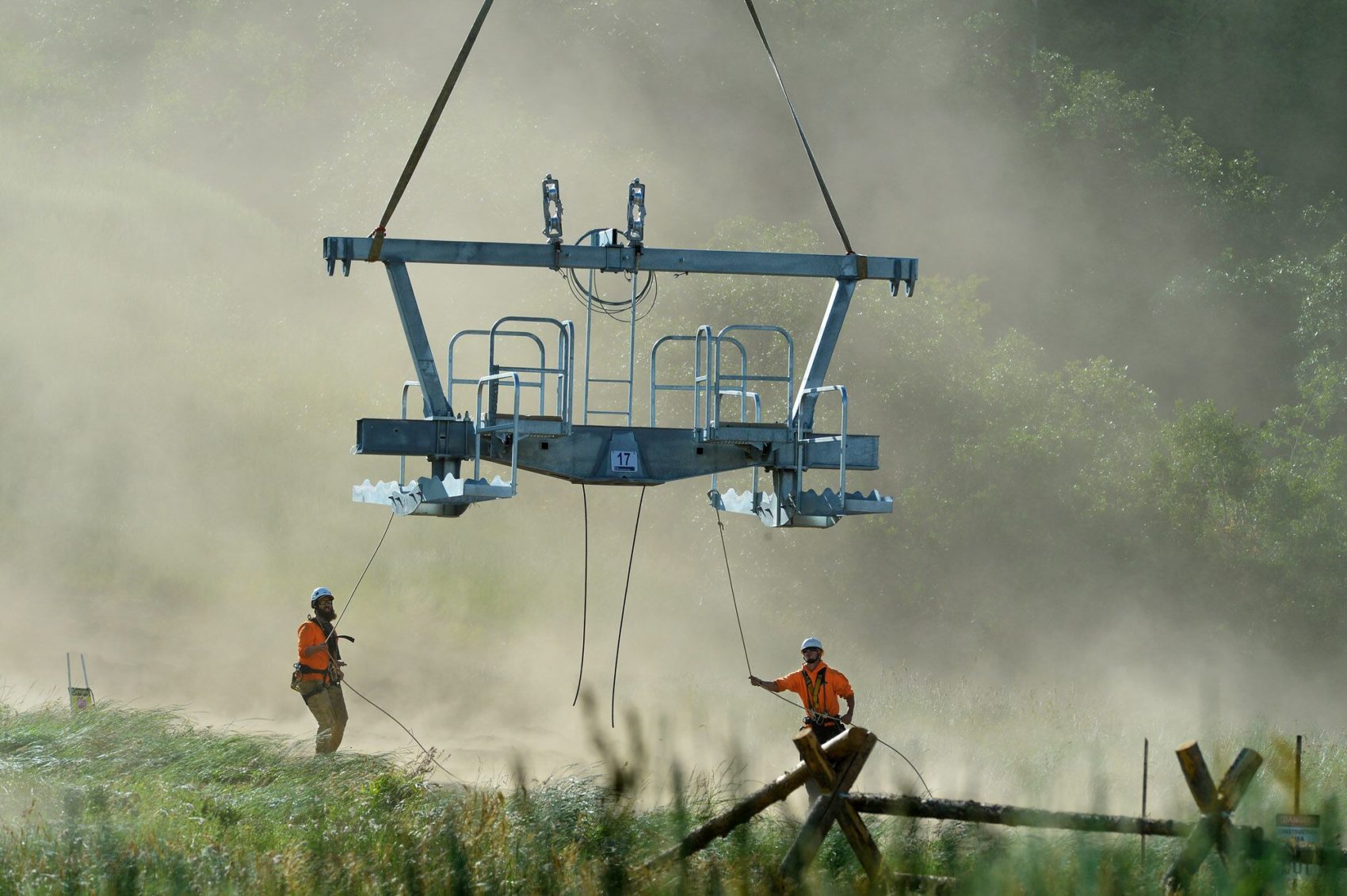 Brought to you by Ikon Pass
The Ikon Pass is bringing more to the '19/20 season; more snow, more terrain, and more lifts and gondolas to access it all. Off the snow, there's more there as well, like improved mountain lifestyle amenities that include dining, accommodations, and activities. This newer, bigger, and better are all part of a $181 million investment that spans 14 North American Ikon Pass destinations.
The Main Attraction: More Sliding on Snow
Projects for the '19/20 season are aimed at enhancing the on-mountain experience for skier and riders across many destinations. These include new high-speed lifts at Squaw Valley Alpine Meadows and Winter Park Resort, direct to lift access at Deer Valley Resort, an upgrade of Steamboat's gondola, and an expansive renovation of the Bobbie Burns lodge at CMH Heli-Skiing & Summer Adventures.
More at the Destinations – This is What's Coming for 2019/20
Squaw Valley Alpine Meadows, California
Squaw Valley Alpine Meadows replaced the Hot Wheels lift at Alpine Meadows with a new high-speed quad that includes an extended second leg to the ridge, granting skiers and riders quicker access to the Alpine and Sherwood areas. New surface lifts at High Camp at Squaw Valley will improve connectivity with High Camp facilities and bring newcomers a better learning experience.
Deer Valley Resort, Utah
Deer Valley Resort will now have direct-to-lift access for winter 19/20 after an investment in RFID technology. The result will be a streamlined on-mountain experience as Ikon Pass holders will no longer have to visit the ticket window. Less time in early AM lines means more time on the mountain.
Steamboat, Colorado
Steamboat is reducing ride times and improving comfort by replacing its gondola this year. The new gondola will follow the same alignment, taking skiers and riders out of the base area and up to the Thunderhead Lodge, but faster and more efficiently. Efficiencies will boost uphill capacity by nearly 30%, up to 3,600 skiers per hour. That means more hours to shred.
CMH Heli-Skiing & Summer Adventures, British Columbia, Canada
The beloved Bobbie Burns lodge in British Columbia will experience a significant, comprehensive renovation. In fact, this is the largest infrastructure project that CMH has undertaken since 2002. Adventure seekers can be ready for a complete redesign and modernization of existing guest rooms, as well as the addition of a brand-new wing that will increase the number of single rooms. Programming and activities updates will also be implemented, allowing CMH to offer a four-person private heli-skiing program starting in December 2019.
Mammoth Mountain, California
Mammoth Mountain will undergo a second phase renovation of its busy Canyon Lodge, focusing on expanded restaurants and skier services. The well-loved Mill restaurant will also undergo renovations, adding 50+ seats to the dining area. For the slopes, significant upgrades to snowmaking will add to Mammoth's reputation for early-November openings and supplement its natural snow and high-elevation advantages with greater early-season coverage.
Winter Park Resort, Colorado
Winter Park Resort will replace the Sunnyside lift at Mary Jane, currently a fixed triple lift, with a new Leitner-Poma detachable high-speed six-pack (say that 5 times fast). This new build will increase uphill capacity by 800 people per hour and reduce ride-times from eight minutes to 3.8, all while improving skier access from Parsenn Bowl to the Lunch Rock area.
Tremblant, Quebec, Canada
Building upon Tremblant's reputation as the premier ski destination in the region, an expansive snowmaking upgrade will add early-season inches and early-stoke turns. At the base, a renovation of the Grand Manitou at Tremblant will include overhauled dining spaces and other interior and exterior renovations.
Snowshoe, West Virginia
It's not all about waiting for winter, though. This summer brings immediate access for summer and fall activities in 2019. At Snowshoe, this means increasing its investment in mountain biking. By constructing new bike trails and features, Snowshoe sets the stage host the final round of the 2019 Mountain Bike World Cup in September 2019. A fitting venue for the contest, as the mountain is consistently ranked among the top mountain biking destinations in the region.
Big Bear Mountain Resort, California
Looking to improve upon both summer and winter seasons, Big Bear Mountain Resort will make several improvements. These include an expansion of its bike park, increase parking capacity for guests and notable improvements in skier services and dining facilities to the base area.
Blue Mountain, Ontario, Canada
With summer at the forefront of its programming, Blue Mountain plans to continue to offer unique outdoor family experiences. Visitors can expect a new, elevated forest adventure course that sets the stage for tree houses, bounce nets, and slides, and family fun.
More snow, more terrain, more lifts, and gondolas to access it all.
More mountain amenities, more dining, more accommodations, more activities, more summer.
Winter '19/20 in on the horizon, bringing with it more to explore with the Ikon Pass.