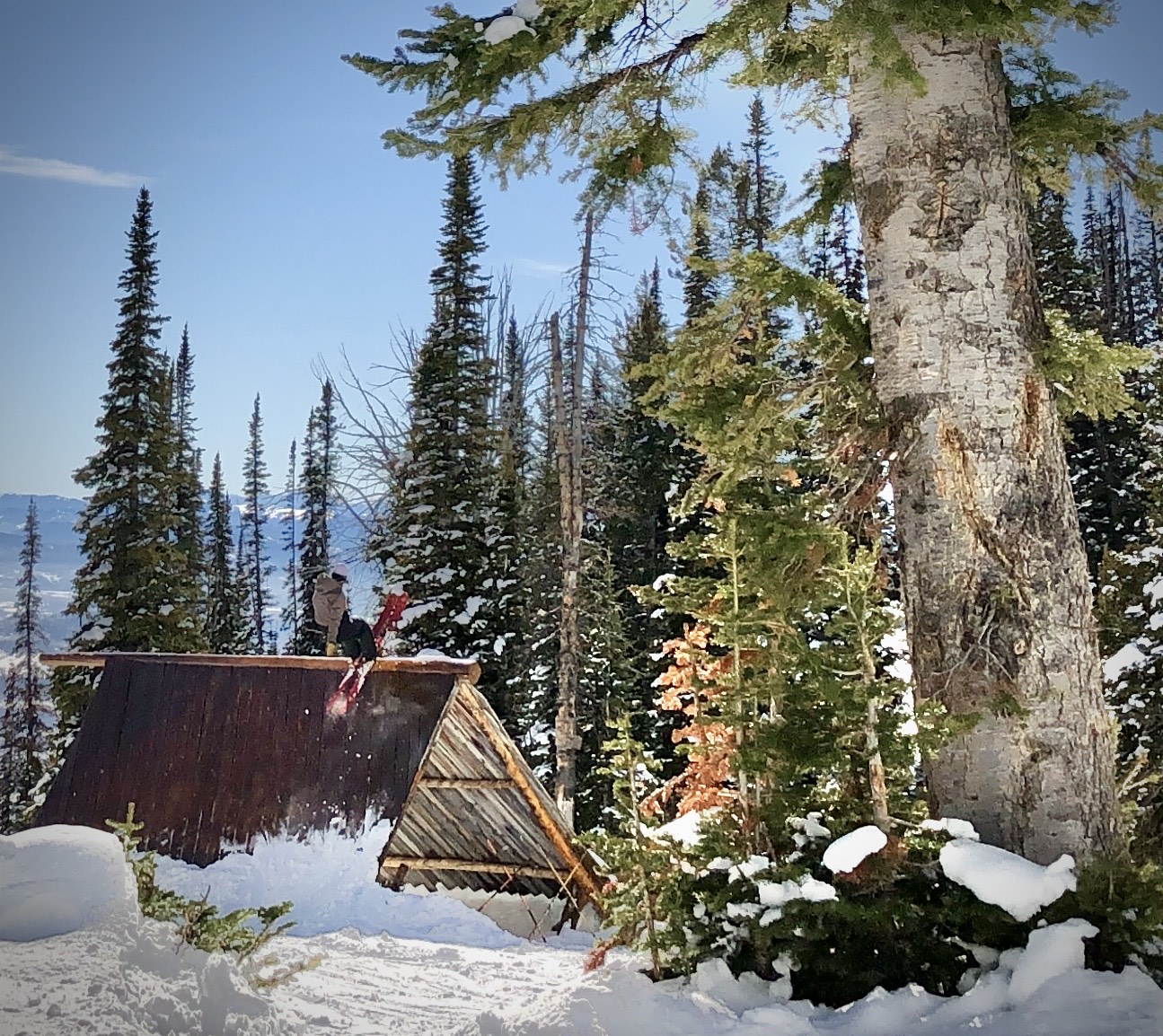 Report from November 25, 2022
Bright smiles are solidly in place, as Jackson Hole Mountain Resort kicks off its 2022/23 winter season. And the straight-up marvelous conditions of Friday's opening are improving by the minute, as a healthy dash of 'fresh' is inbound.
Five chairlifts are spinning to offer smooth-as-silk access to a wide variety of terrain. Enjoy zero wait time at Quad Chairlifts Après Vous, Casper, Teewinot, and Teton—same goes for Sweetwater Gondola. Each option is a straight shot to seriously good times on snow. And better still, the rest of the fleet isn't far behind–including good ol' Big Red.
"Looks good-feels great." Those four simple words, shared by the savvy Jackson Hole Mountain Crew we were lucky enough to cruise with on Day 1, sum things up nicely. Those kind cowboys and cowgirls add a much-appreciated high-country welcome to a ski experience that's already seamless and thrilling.
Staffers at Jackson Hole Mountain Resort are at-the-ready to assist with any aspect of the day. They can give ya the run-down on the seriously smart, Golden Ticket. And they're a super handy resource for optimizing the resort's fantastic ticket reservation system. Jackson's surprisingly spacious ski experience (across 2,500 acres) is courtesy of that user-friendly ticketing and pass reservation system. And it's at your disposal.
Thanks to just a few seconds of crafty snow-planning, you'll have yourself a reservation for an unforgettable mountain experience, on uncrowded slopes. 
Best of all, the Hot Dogs and Ski Bunnies sharing the slopes are as friendly as the snow is great. We rocked up at the awesomely convenient Transit Center, happy for a ride on Jackson's great local transport "START Bus" when a smiley couple invited us to ride along with them; boots barely on, and we'd already found new amigos to share laps-plus-laughs.
And be assured, friends, the laps and laughs are in healthy supply at Jackson Hole Mountain Resort. The famous slopes above Teton Village on the East Side of the Teton Mountains are enjoying a L.O.V.E.L.Y. blanket of early-season snow. The prized 'white gold' is good for gripping turns, slashing-up berms, or dropping edge for a wind-in-the-hair race to the base.
Lifts operate daily from 9 am til 4 pm, with Half-Day tickets kicking off from 12:30 pm. And it's a nice long season at Jackson Hole Mountain Resort, spanning the opening on November 25 through April 9 (which a fat snowpack could very well extend). So buckle up and get set 'cause skiing and snowboarding at Jackson Hole Mountain Resort is already great and it's getting better.
The current forecast calls for a sweet stretch of refresh, as our close pal, Powder Snow is paying another visit to the Greater Teton, and to Jackson Hole Mountain Resort.
Added to the AMP of fresh snow is our eager anticipation for an upgraded Thunder Chairlift. That revamp will absolutely be high on our 'must-hit' radar as we dig deep into another epic winter season on the east side of the Tetons.
See you at Jackson Hole Mountain Resort!
5-DAY FORECAST

GALLERY