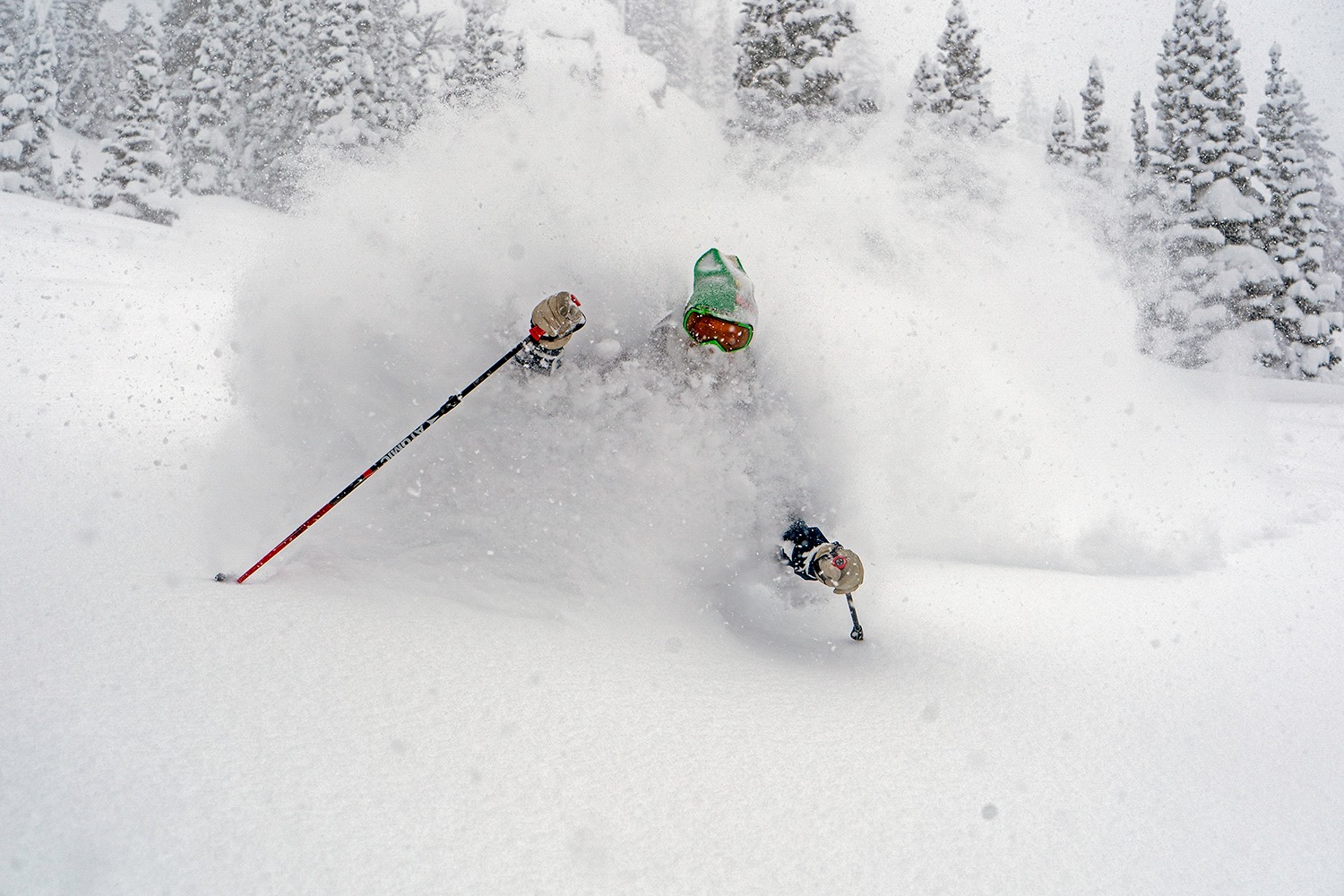 All good things must come to an end, and after another epic season, Jackson Hole Mountain Resort, WY (JHMR) stopped the lifts turning last weekend. But what a season it was, above average snow and a record-setting February snowfall of 193″.
That wasn't the only record they broke, though. The resort announced yesterday that the 715,100 skier visits in 2018/19 mark the highest in resort history, surpassing the previous record set last year. This success can be attributed to many factors, including snow conditions, increased air service, strong guest service initiatives and increased skier days from pass holders and the Ikon Pass.
"This was a memorable year for JHMR, and I am pleased with the on-mountain experience and level of service our staff was able to provide even during challenging times.  Business grew this season due to a multitude of factors, and we have taken great efforts to listen to all of our customers with the goal of continuously improving our operations," Mary Kate Buckley, JHMR President commented. "We are happy to add new benefits for our Grand Passholders next year, extending the season by 2 days to a total of 137 days of skiing/riding and offering the option to add the Ikon Base Pass at no additional cost to the already tremendous value of the Grand Pass."
Looking ahead to next winter, JHMR will partner with Teton County Board of County Commissioners (BOCC) and Teton Village Association (TVA) to invest in both short and long term solutions to improve transit, parking, and mountain operations.  During this summer JHMR will also invest in capital improvements. This includes the Eagle's Rest fixed-grip quad chairlift, scheduled to open in November 2019 and they are also extending the snowmaking system, tripling the mountain biking trails and adding Via Ferrata routes.
The Aerial Tram will open for the summer season on Saturday, May 18. The Bike Park and Grand Adventure Park open for the season on June 8. Also on June 8, the Bridger Gondola will begin operating throughout the day for sightseeing, hiking and dining options at Off Piste Market. On June 14 evening hours on the Bridger Gondola start with dining at Piste Mountain Bistro and The Deck. The Via Ferrata, will open in mid-June dependent on snow conditions.
For complete information on summer dining, events, and activities please visit www.jacksonhole.com.
And for winter season passes, on sale now through May 31 for the best available pricing and best value, visit: https://www.jacksonhole.com/season-pass.html
Jackson Hole Mountain Resort is just 1 of the 38 iconic destinations available on the new Ikon Pass. Buy yours before 24th April for the best price available.