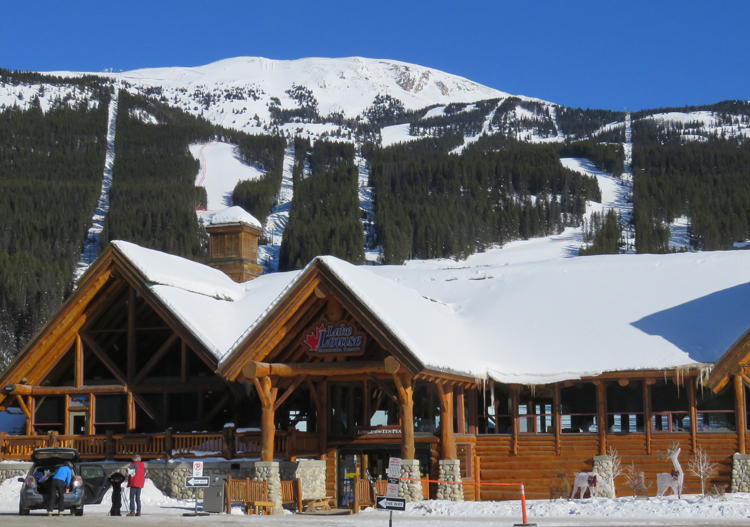 Lake Louise Ski Resort in Alberta, Canada, will open for the season today, joining nearby Norquay Banff as the first two resorts in Canada to open.
The couple will join the handful of resorts in the US that already have their lifts spinning for the 21/22 season.
We're open with limited early season conditions
We're as excited to hit the slopes as you are, and we can't wait to welcome you back for another incredible season of skiing and riding at the Lake Louise Ski Resort!
Our teams have been working hard in preparation for opening day; however, the weather has not been as cooperative as we had hoped. Thanks to some contributions from Mother Nature, and our ongoing snowmaking efforts, we are now open with one lift (Glacier Chair), and three runs (Wiwaxy, Bald Eagle, and Easy Street).
We can't wait to see you on the mountain, but please consider this weekend a primer. Come out, get in your first warm-up laps of the season, and grab a bite to eat. The Lodge of Ten Peaks Cafeteria will be open along with Powder Keg, and Slopeside Coffee. Also, please consider the time of day you're visiting. Get your season-opening warm-up laps in later in the morning or the afternoon.
We will continue to work hard to open more of the mountain as snow conditions improve. We have one of the longest seasons in North America, and there will be plenty of fantastic days on the slopes as we move further into the winter.
Lake Louise has lots of new and exciting things coming this winter, including a new high-speed quad chairlift, new blue and green runs, new glades, additional snowmaking, and facility enhancements, just to mention a few.