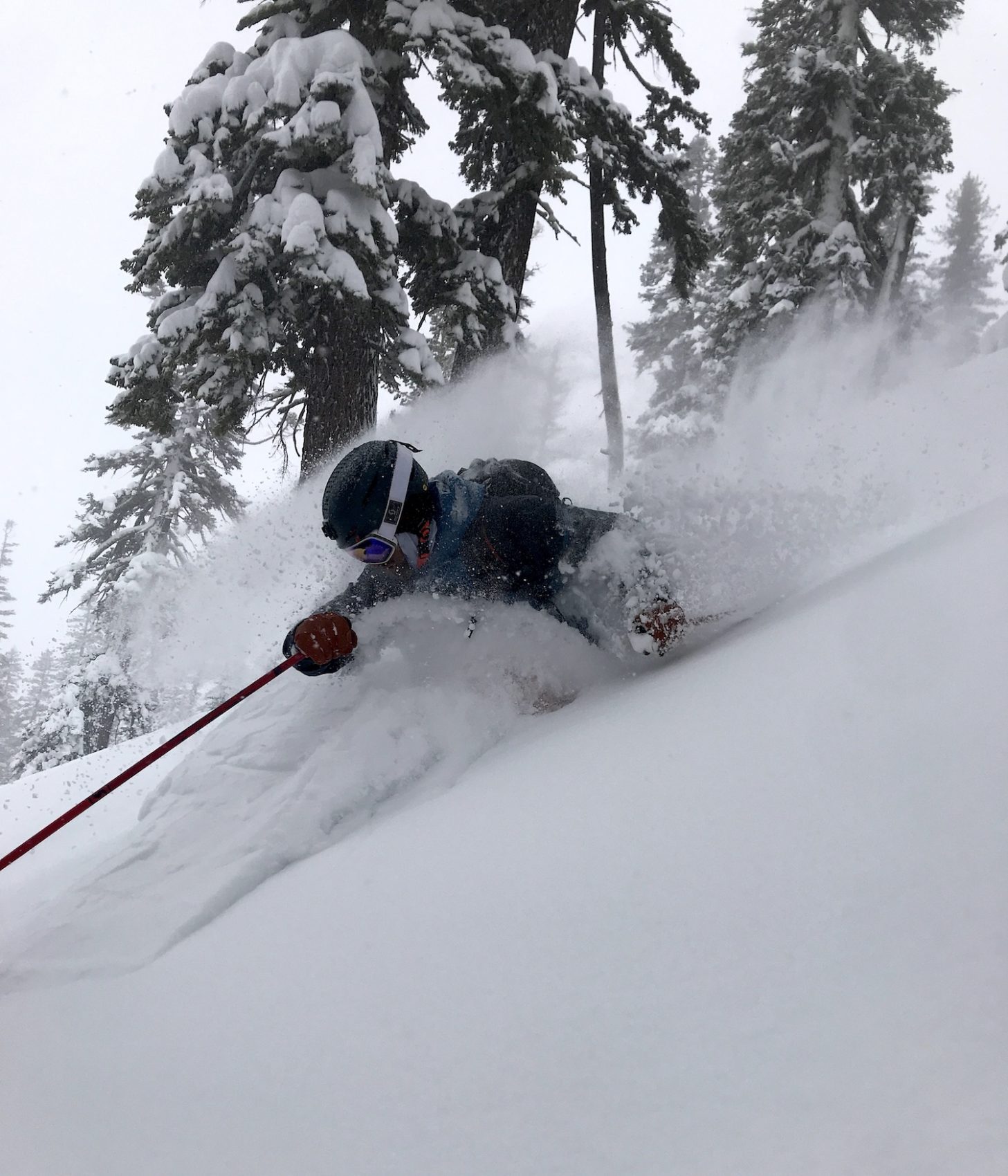 Report from March 16th, 2020
Brought to you by Alpenglow Expeditions
Yesterday, we headed out into the Lake Tahoe backcountry.
It had just snowed 60″ in 48-hours, so we kept it mellow (avy danger was rated Considerable).
The snow was very deep.
Temperatures warmed throughout the day ending with the snow down low getting pretty cooked and manky.
Up high, the snow stayed good. 
The Sierra Avalanche Center is reporting many skier triggered avalanches yesterday:
* Several avalanches were reported yesterday. One skier-triggered avalanche on a NE aspect at the top of Jakes Peak buried the top four switchbacks of the skin track in 2-3 ft of debris. Two intentionally triggered avalanches with 18 to 24 in crowns occurred on E and NE-ENE aspects on Andesite Peak. Snowmobilers reported a groomer-triggered avalanche with a foot deep crown on a road cut off of the Blue Lakes Rd. No one was injured or buried in any of these avalanches. Likely these represent a small sample of what occurred since many avalanches are not reported.

– Sierra Avalanche Center, 3/17/20
Please be smart, careful, and safe out there this week.
More of us than usual are in the backcountry this week due to the resorts being shut down and people being off work.
Be happy, no matter what you do today.
🙂
If you're interested in skiing the Tahoe Backcountry, please contact Alpenglow Expeditions for a guide and all the local knowledge.
AVALANCHE RATING:
FORECAST: