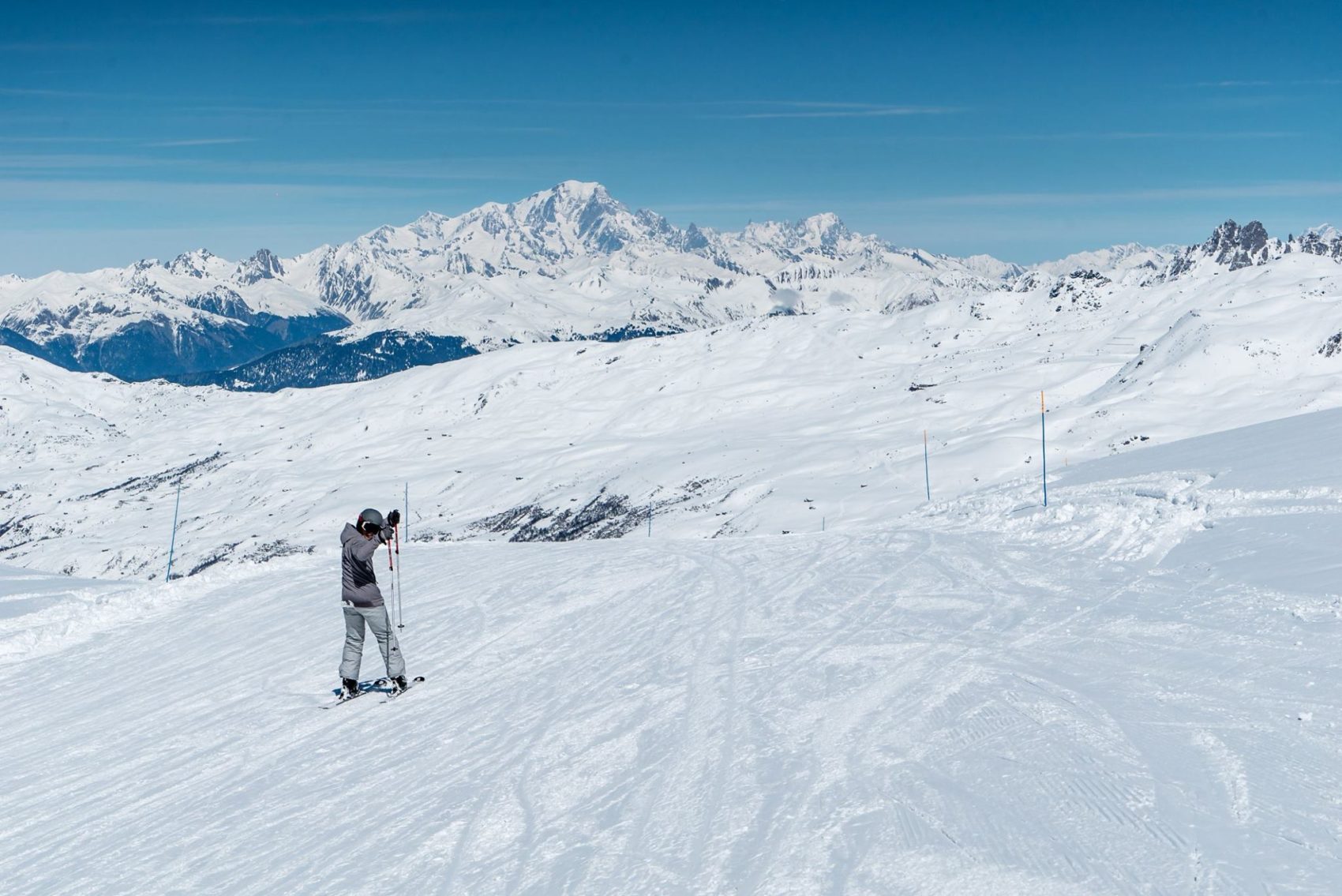 Ski Industry experts Montenius Consult have released a 40-page report detailing and ranking the world's largest ski areas. The report was compiled by Christoph Schrahe, known in the industry for accurately measuring ski area statistics. In The Snow reports that Schrahe used an updated and more comprehensive formula for his 2019 report, using a measurement called "SkiMiles" to rank the ski areas.
According to the report, SkiMiles takes numerous values into account, including a ski area's total skiable area, vertical drop, number of peaks, and the average length of runs. Ranking a ski area's size can be a challenging prospect, due to ambiguous boundaries and varying definitions over what counts as "skiable" or not. However, the report states that the SkiMiles measurement reports size more accurately than previous models.
The World's ten largest ski areas:
Trois Vallées, France – 609 SkiMiles
Sella Ronda, Italy – 513 SkiMiles
Paradiski, France – 459 SkiMiles
Matterhorn Ski Paradise, Italy & Switzerland – 409 SkiMiles
Ski Arlberg, Austria – 387 SkiMiles
Les Portes du Solei, France & Switzerland – 364 SkiMiles
Skicircus Saalbach, Austria – 349 SkiMiles
Whistler Blackcomb, Canada – 345 SkiMiles
Espace Killy, France – 342 SkiMiles
Voie Lactée / Via Lattea, Italy & France – 340 SkiMiles
It may be disappointing for North Americans to see European ski areas dominating the list, but all of the areas listed are the combination of two or more ski areas, with the exception of Canada's Whistler/Blackcomb (which merged in 1997). Of the ten largest stand-alone ski areas, six are North American.
North America's ten largest ski areas:
Whistler/Blackcomb, British Columbia – 345 SkiMiles
Vail, Colorado – 320 SkiMiles
Park City, Utah – 311 SkiMiles
Big Sky, Montana – 266 SkiMiles
Snowmass, Colorado – 251 SkiMiles
Beaver Creek, Colorado – 240 SkiMiles
Mt. Bachelor, Oregon – 210 SkiMiles
Breckenridge, Colorado – 208 SkiMiles
Copper Mountain, Colorado – 200 SkiMiles
Alta-Snowbird, Utah – 197 SkiMiles
Of North America's largest ski areas, all are located in the west, predominantly in the Rocky Mountains. The East Coast's largest ski area is Vermont's Killington at 160 SkiMiles. Of course, these rankings aren't entirely accurate. As any skier knows, certain mountains may be statistically smaller, but their terrain and sidecountry access mean they "ski bigger" than they actually are.