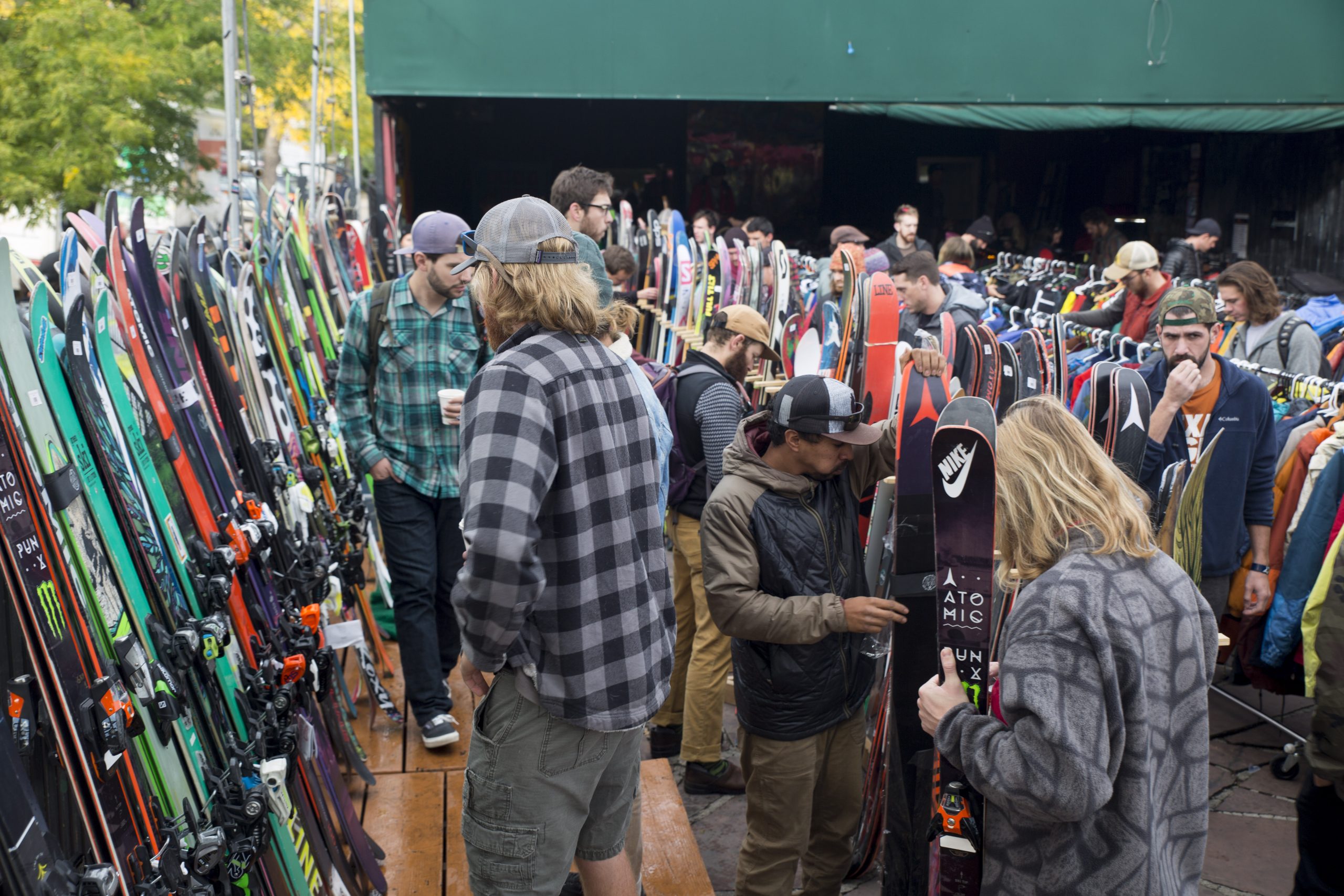 The Locals Sale has just kicked off another busy season and has two pop-up shops coming your way in Salt Lake City, Utah, and Boulder, Colorado.
The Locals Sale is on a mission to inject some sustainability and inclusivity into a world where a lift ticket can cost almost $300 per day, and winter jackets and pants can run into the thousands. Equipment is discarded more than it needs to be. This season it's proud to announce it is partnering with Protect Our Winters (POW) and can take in-kind donations for POW. (POW will provide you with a receipt for a same-year tax deduction.)
Donate your gear to Protect Our Winters to:
Fight climate change.
Support the vital work being done at POW.
Help recycle gear, while you realize an immediate tax benefit.
Quality outdoor gear is costly, but the outdoor activities the equipment is built for should be available to all. By offering recycled equipment—from sitting unused in a pro's closet to a brand's warehouse—more people can afford to get the equipment they need for the adventures they dream of. When more people from all backgrounds are equipped and excited to explore wild places, these wild places will have a stronger coalition fighting for their preservation.
What on the surface may appear to be an online shop with great deals, or a pop-up sale with good vibes and friendly faces, is a way of addressing the waste and inequality in the outdoors. 
Everyone's a local on planet Earth the way we see it. So, let's outfit ourselves in a way that reduces waste and invites more friends into the outdoors.
Details to Know
Salt Lake City October 29
Portal Warehousing – 1580 S 500 W Suite 100, Salt Lake City, UT 84115
10 am-5 pm.
Boulder, Colorado November 5 & 6
Elks Club North Boulder 3975 28th St, Boulder, CO 80301
10 am-6 pm
Stay tuned for deets on an invite-only pre-sale on Friday, November 4th.
If you can't make it to SLC or Boulder, you can still shop online at localssale.com.
Do you have the gear to sell?  
This year the Locals Sale is open to everyone in a ski swap situation. The Locals Sale will provide the venue and patrons, you bring your own stuff. You receive 75% of the sale. If you don't sell it all you can donate the rest to Protect Our Winters via The Locals Sale and realize an immediate tax benefit.
If you have the gear to sell please show up at 8:30 am the day of the event or reach out to them via the chat option on localssale.com.