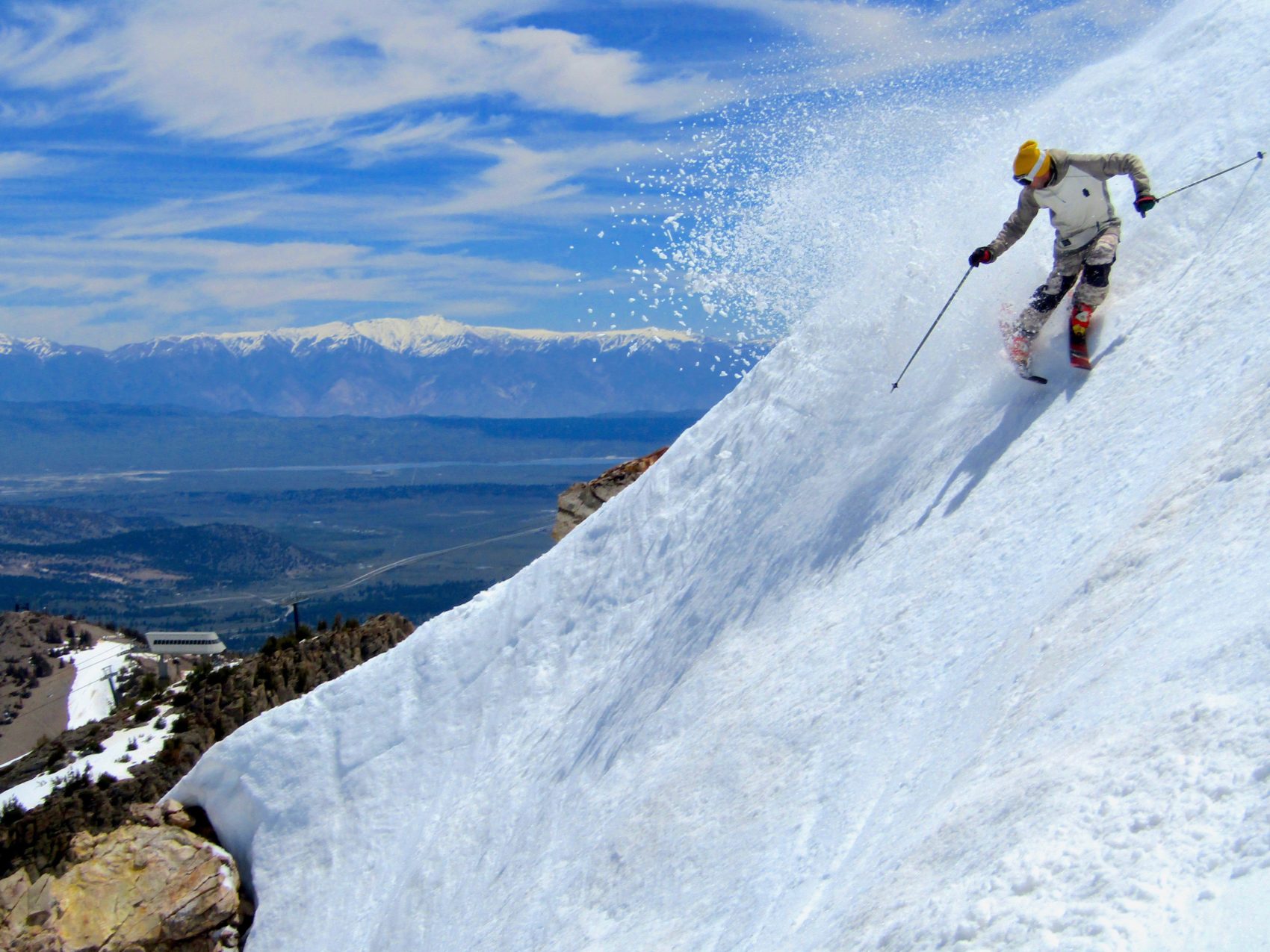 Report from June 9th, 2019
Yesterday was a spectacular day at Mammoth Mountain, CA.
Another hard freeze on Saturday night made the corn skiing at Mammoth primo yesterday.
We rolled up at about 11am and zipped straight up to Chair 23.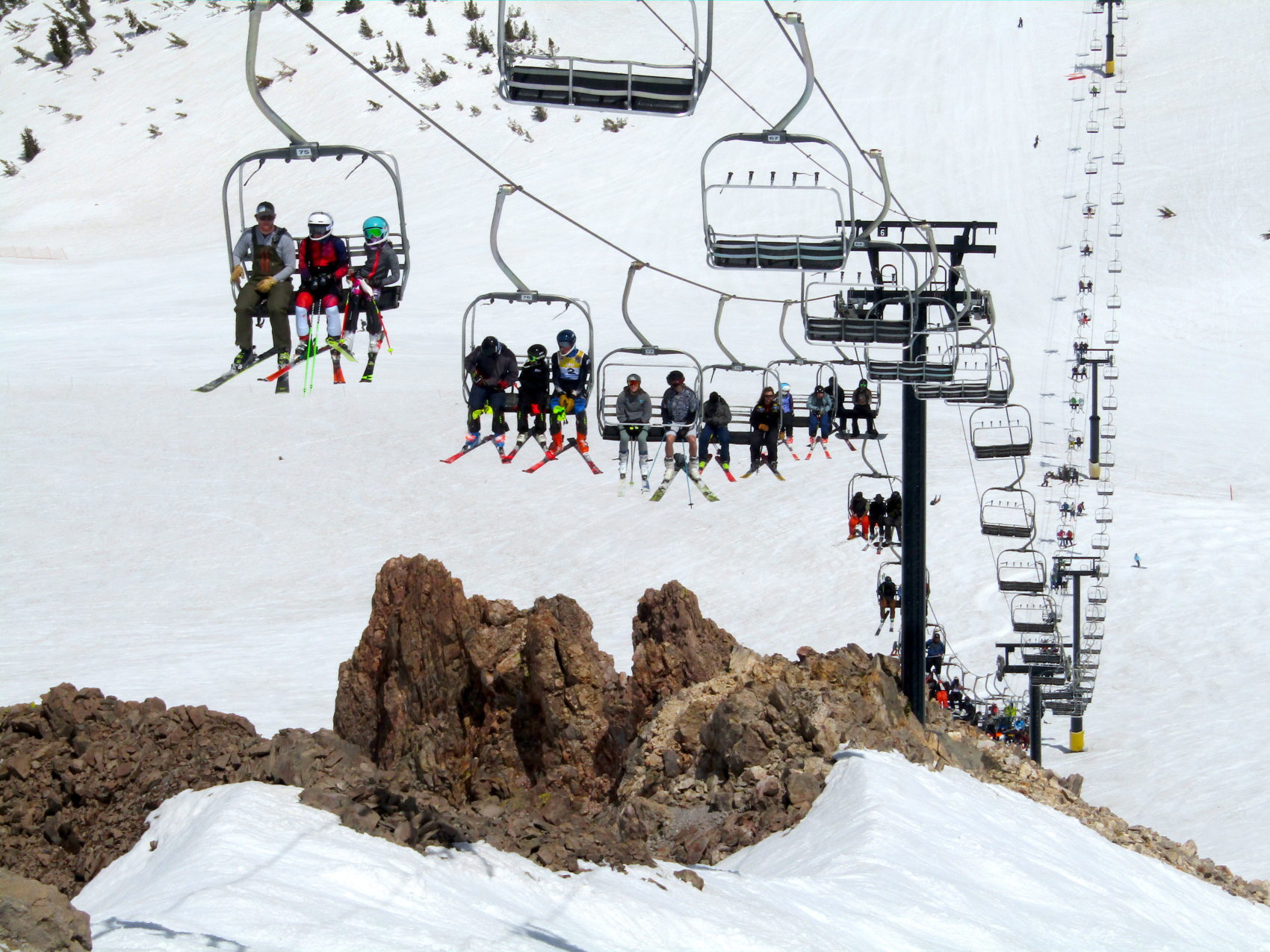 The snow on 23 was not too firm, not too soft, it was just right.
Chair 23 laps were crazy fun and the 360º views from 11,000′ were tremendous.
The wiggle under Chair 23 is super fun and is honestly a good workout.
We skied lap after lap off 23 before deciding we wanted to do some top-to-bottom runs.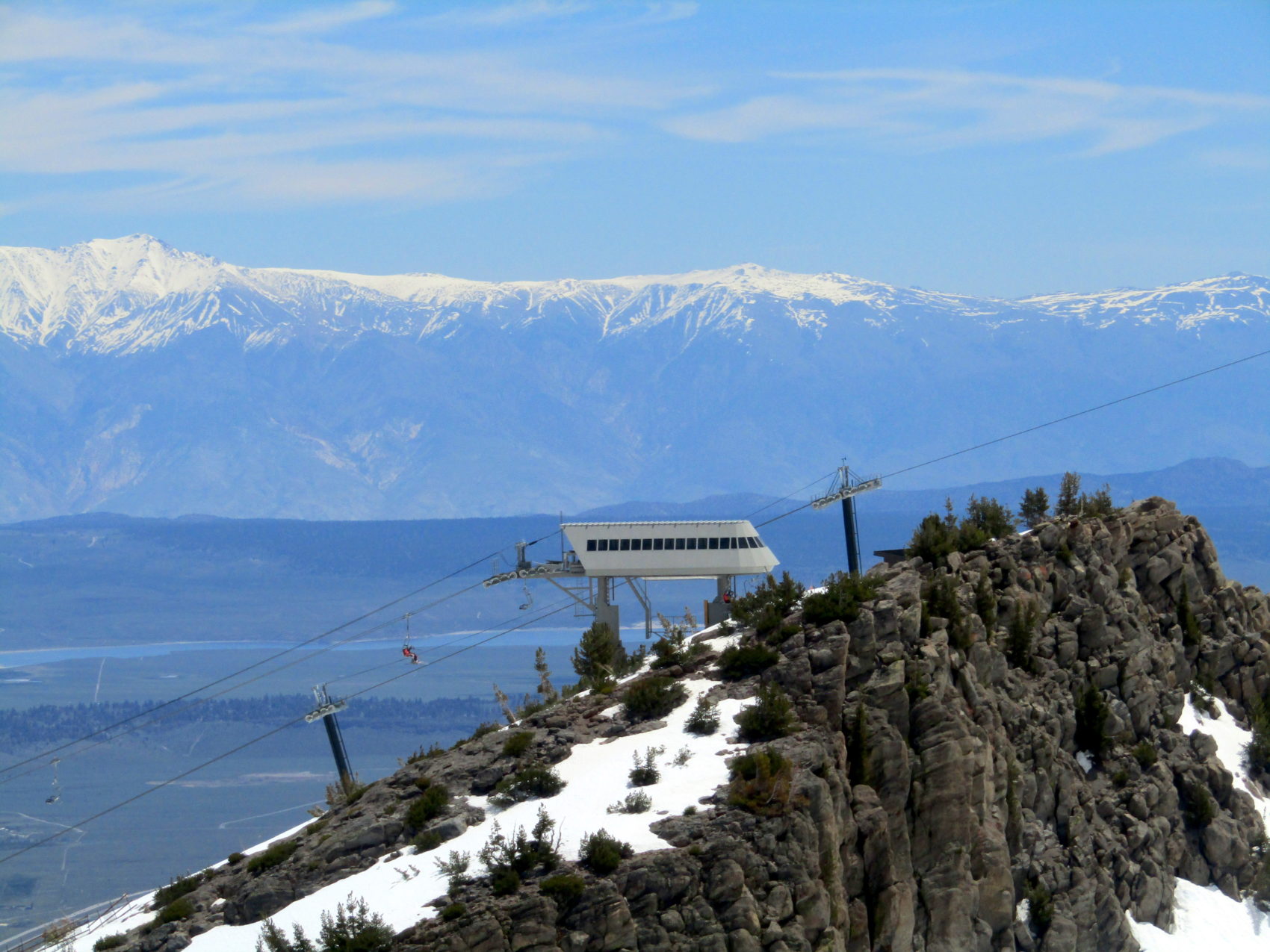 The racers leave their very fast, salted, unskied racecourses at about 12:30pm each day.
As soon as they left, we jumped onto their salted courses and went wild.
The upper course was so fast and fun and it leads you right into the lower courses (under chair 1) which leads to a crazy fun, zero sticky, top-to-bottom experience that you simply can't beat.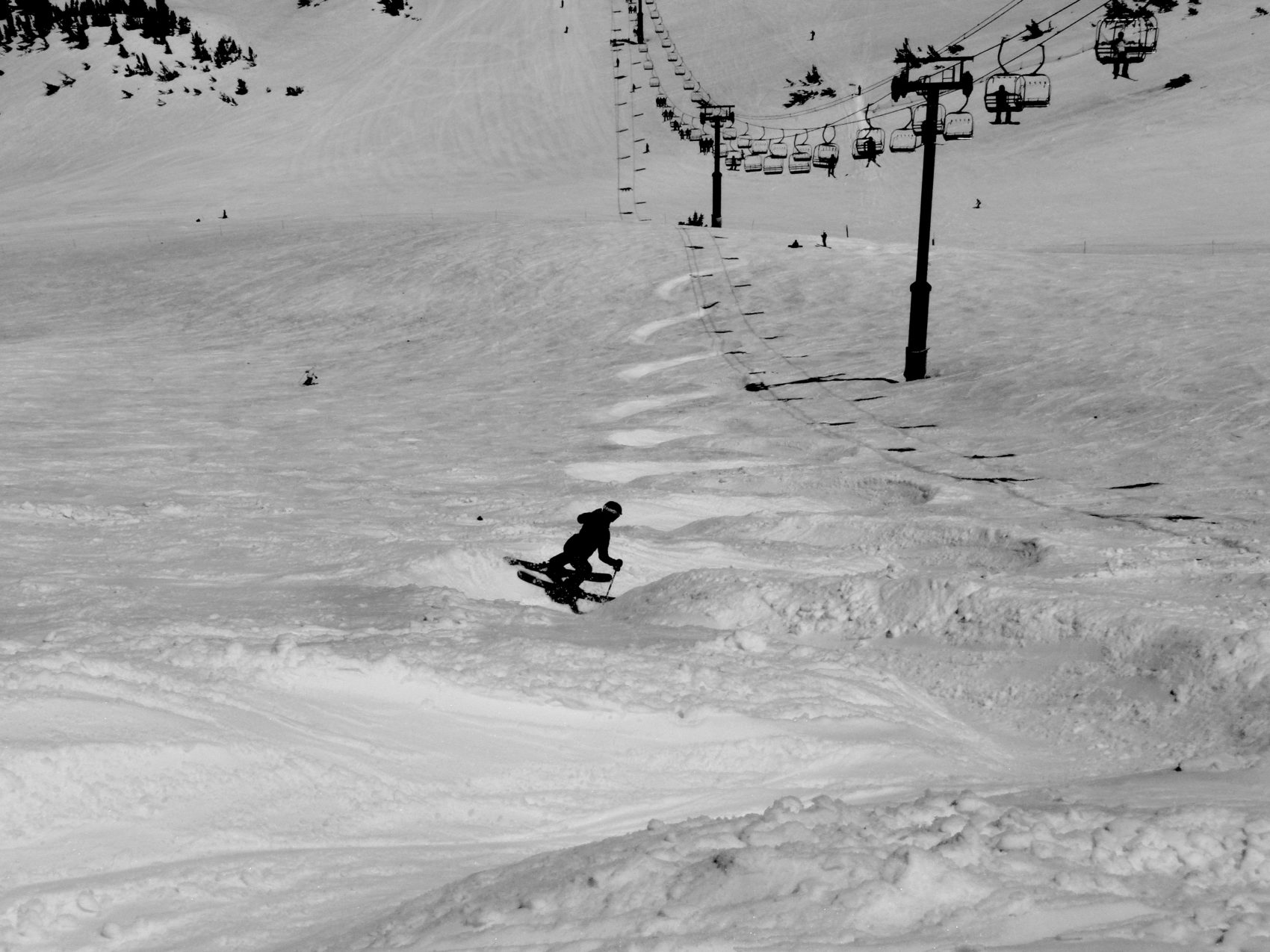 2,000-vertical-feet of fast and safe and fun is tough to say no to – so we did 3 of them.
After 3 top-to-bottoms it was 2pm and time to close 'er down.
Yesterday was another splendid day at Mammoth.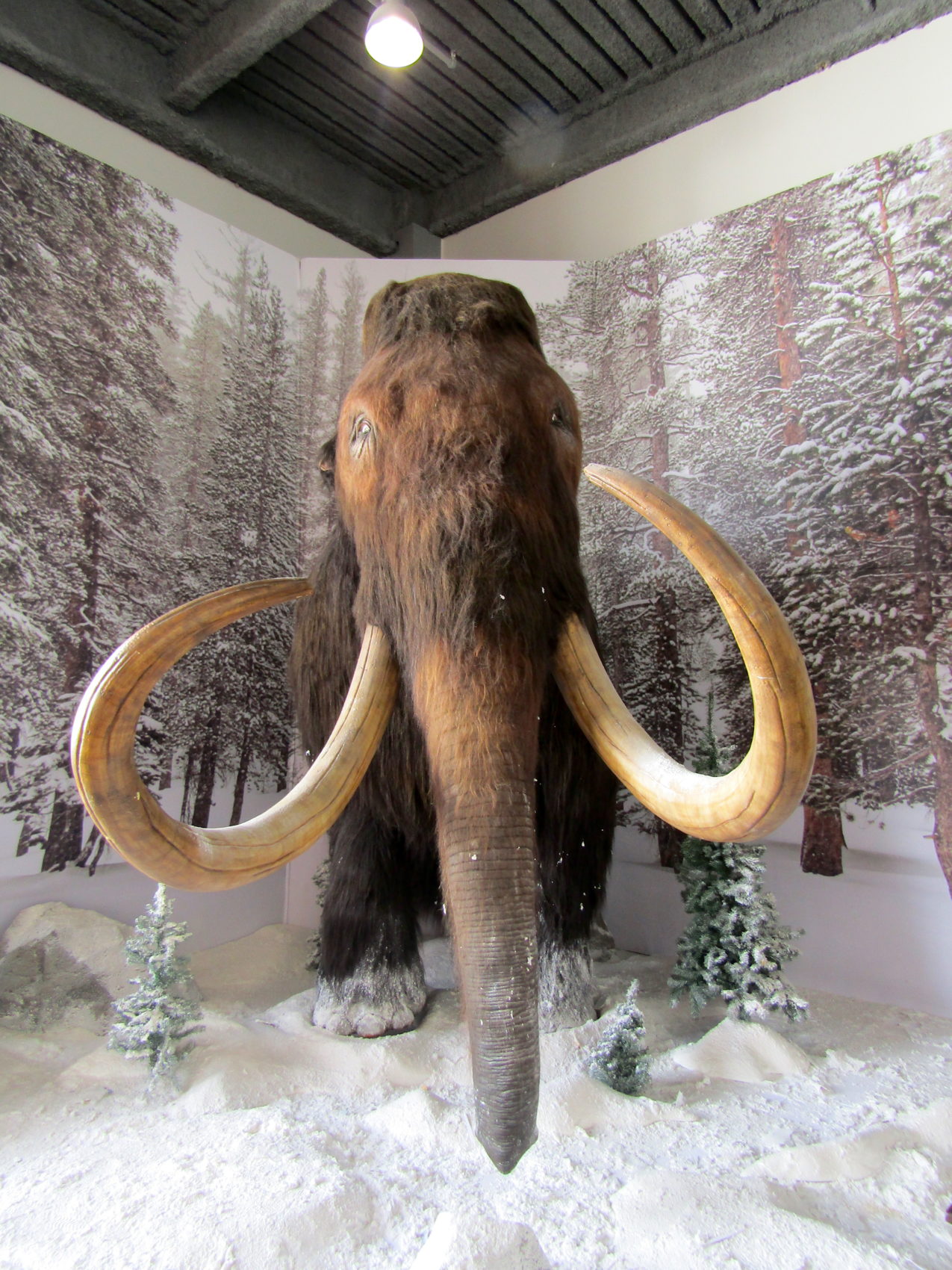 There is just simply so much snow here right now.
Mammoth saw a whopping 718″ of snowfall this season with 32″ of snow in May and it really shows…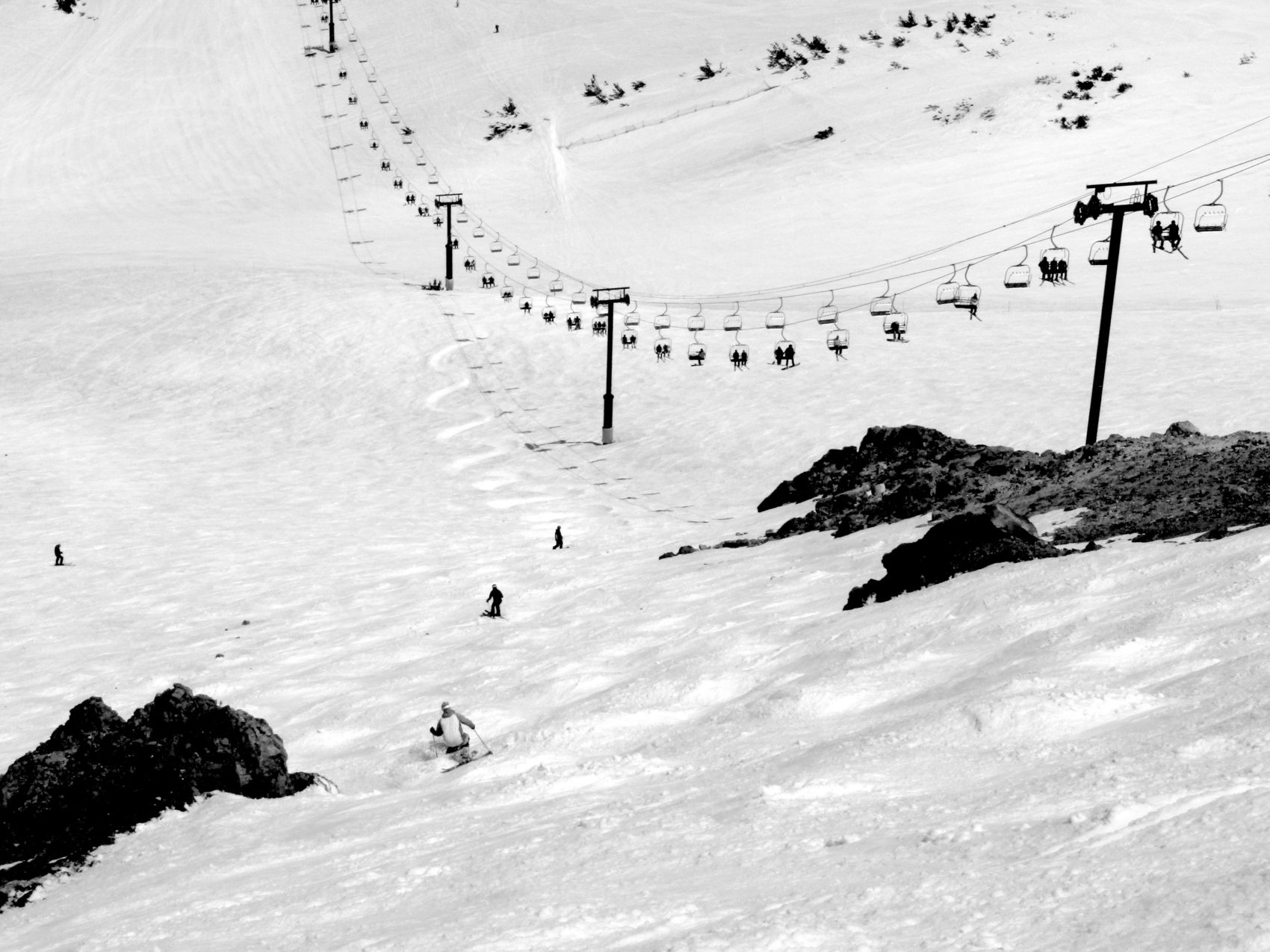 SNOW CONDITIONS:
FORECAST:
PHOTOS: