Mammoth Mountain, CA's upper mountain just broke 500″ of snowfall for the season.
500″. That's 42 feet of fresh snow this season. Incredible…
500″. 42-feet. That's enough to bury a Brachiosaurus. Or two giraffes stood on top of each other. Or eight Danny DeVitos.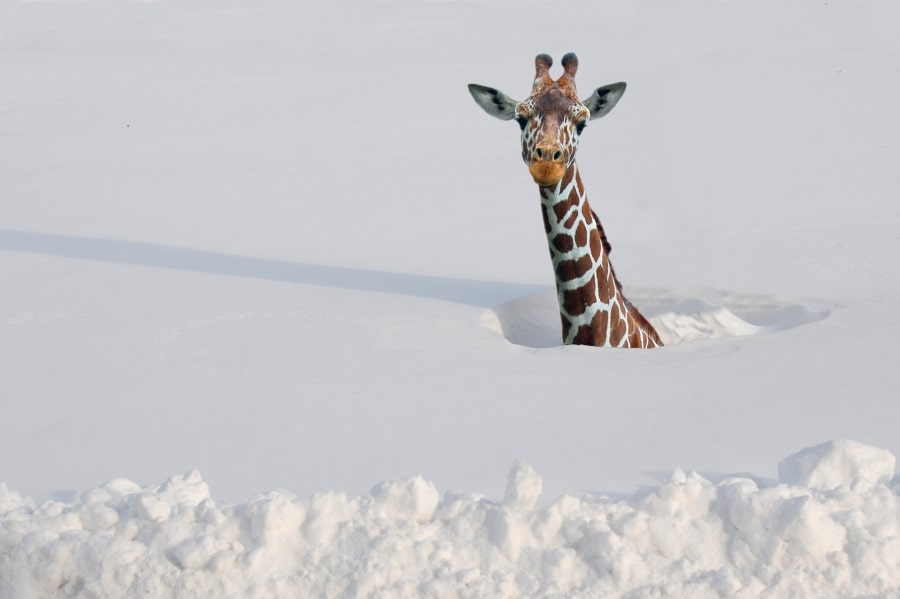 Mammoth is the only ski resort on Earth in the 500-club.
They're sitting at 504″ of snow at the summit already this year, and also have the deepest snowpack in North America.
Mammoth has only reached 500″ of snow once in the last ten years. In 2016/17 they got 617.5″ of snow. The all-time record is 668.5″ set in 2010/11. Could we see them beat that?
Operations this morning will be limited due to high winds and avalanche mitigation.
"High winds are blowing which will affect lift operations and limit the amount of lifts that open up on time this morning. We are seeing peak gusts in the 50-70 MPH range on the mid and upper mountain. Lift Maintenance is out assessing conditions right now. The Village Gondola is currently on a wind hold. Patrol is conducting avalanche mitigation work on the lower mountain."