Whether it is attempting to ski every month in the year or summitting all of Colorado's 14ers, people strive to break records of all kinds. However, a Danish native by the name of Torbjorn Pedersen is on a mission to travel to every country in the world without taking a single flight. For the last six and a half years, the 41-year-old has been on the journey of a lifetime and is now just shy of nine countries until he has reached his impressive goal. However, on account of the coronavirus, he is currently stuck in Hong Kong.
"If I were a rich man…flights would be the easy choice to visit many countries. But what is the fun in easy? This will be a surface journey by scheduled ground transportation; that is primarily trains, buses, and boats of different sorts," Thor explained in his travel blog documenting his journey.
Mapping out his master route for all 203 countries, Thor strives to spend at least 24 hours in each country and will not return home until he has completed his journey. As of right now, he has been to 194 of the 203 countries.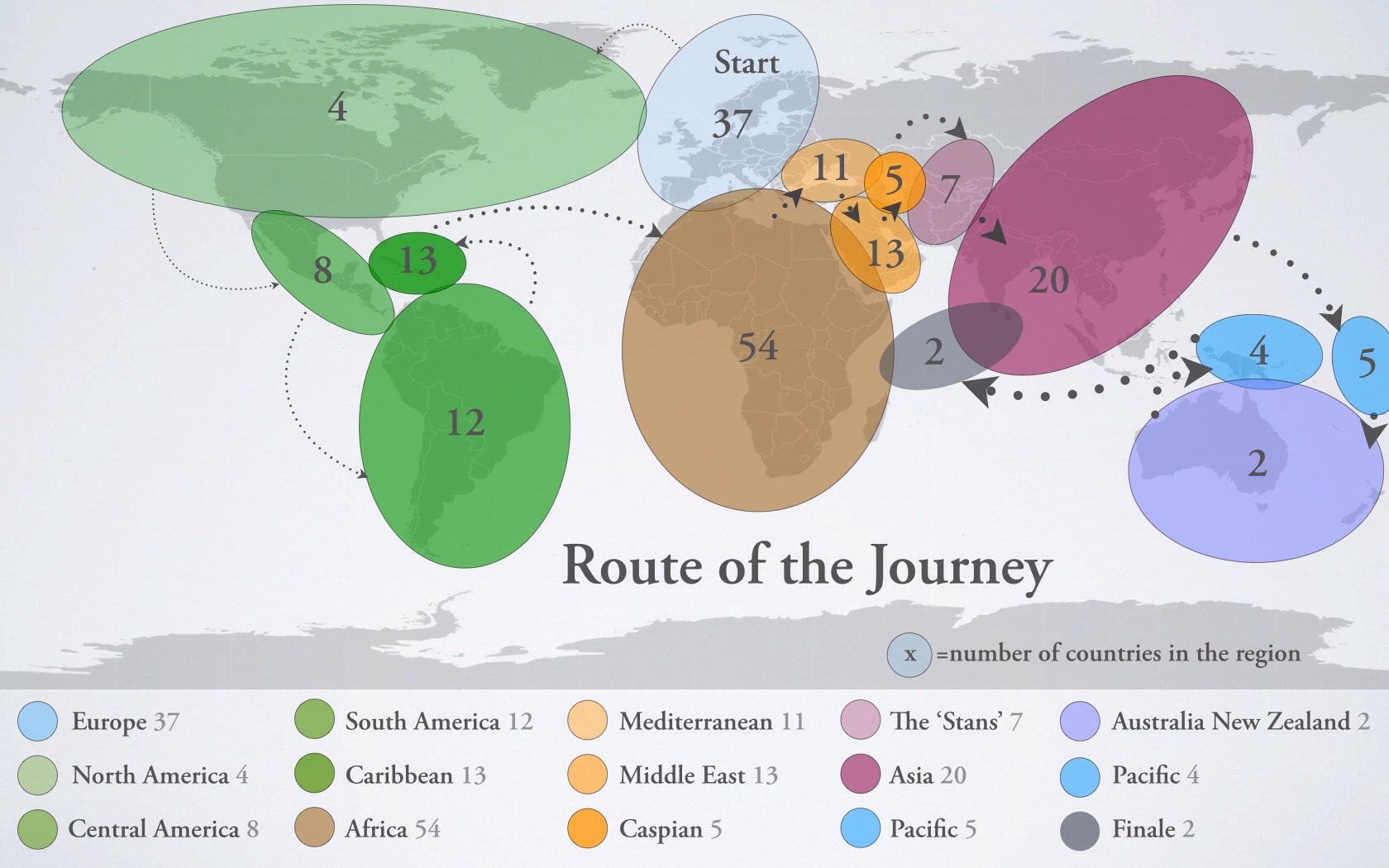 Raised with an international upbringing, Pedersen had both the inspiration and drive to dream up this highly ambitious mission. While the idea originally came to him from an article his father sent him, he realized the possibility of traveling to every country without the use of an airplane. After 10 months of diligent planning, he embarked on his journey on October 10, 2013. One of his main priorities while traveling was to visit the Red Cross in every place possible to spread awareness about their initiatives.
While his plans were derailed due to travel restrictions on account of COVID-19, Thor is taking advantage of his unforeseen circumstances. He has been spending his time in Hong Kong exploring the city and extensive hiking trails, working with the local Red Cross, doing guest speeches, and updating his chronicles via his personal blog. Not surprisingly, Hong Kong is not his first hurdle on his trip. Encountering obstacles, such as visa issues and border crossings, brought Pedersen close to calling it quits. However, "at its heart, he says, this is not a travel project but a people project." He hopes to show his world of followers the inherent goodness of people and all that we have in common.