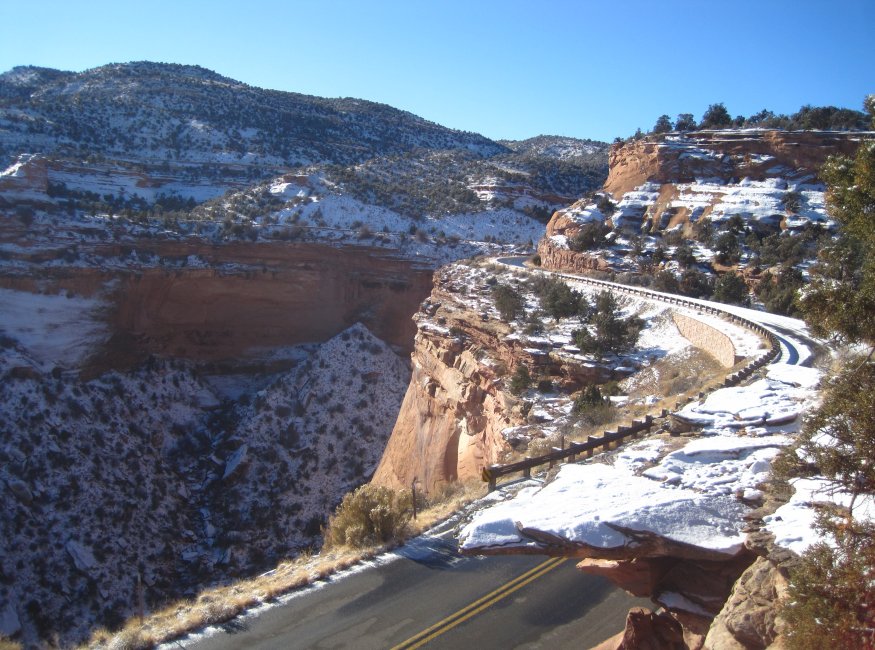 A man was killed when the car he was driving plunged 450-feet over the edge of Rim Rock Drive at Colorado National Monument on Friday morning, according to the national park service's public information officer.
Local law enforcement and search and rescue crews were working late into the afternoon recovering the vehicle, that fell into the Red Canyon area about a mile beyond Cold Shivers Point. It took about 5 hours for rescue crews to extract the deceased male occupant from the vehicle. The cause of the crash is being investigated.
Rim Rock Drive is a 23-mile-long scenic route that runs through Colorado National Monument. The road is challenging full of sheer drop-offs, steep hills, and tight curves.