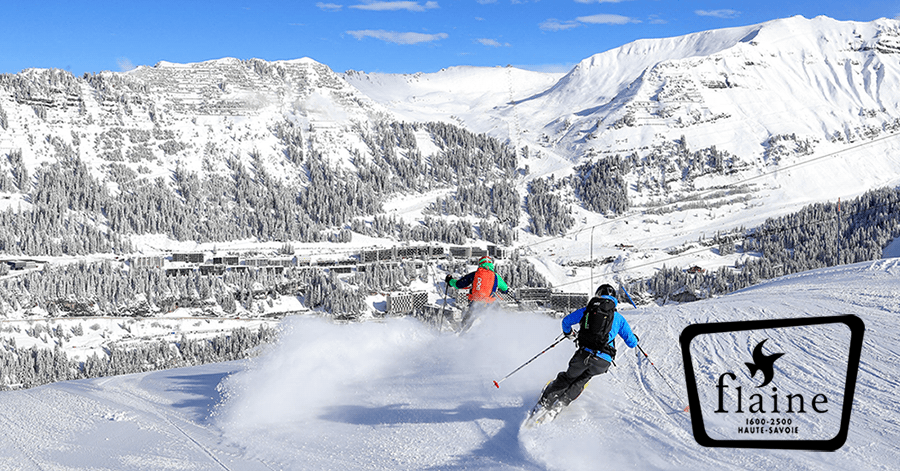 A French man has been charged with manslaughter after colliding with and killing a five-year-old British girl on the slopes of Flaine in the French Alps. If found guilty, he could face up to three years in jail and a fine of €45,000 ($51,400).
The girl was in a lesson on a blue slope when she was struck by the man, a volunteer firefighter, just before noon on Saturday. He was able to administer first aid at the scene, but the young girl sadly passed away in the helicopter on the way to the hospital.
"The child was in a single file behind the group and was about to make a right turn when she was very violently hit by the skier arriving at high speed, who tried in vain to avoid her."

– Police statement
The girl has been named locally as Ophelie and is the daughter of a British ex-pat family living in Geneva, Switzerland.
Local media reports that the man was skiing 'too fast,' although the official investigation has yet to be completed. The man, a regular at the resort, claims he did not see the girl as she was behind a snow bump.
"The marvelous weather and good snow at the moment mean some people want to go faster than they are able to. There will always be some people who think they are alone on the slopes. When we see people who are a danger to others [we] explain our way of seeing things. They often listen. It's difficult to know whether they do as they are told or whether they go off and do the same thing again the next day."

– Bernard Pascal-Mousselard, chairman of the National Association of Piste Directors and of the Security of Winter Resorts, told Le Dauphiné libéré
The man has not been publicly identified and has been held in custody since the incident.