A tiny Jack Russell Terrier survived in the Colorado mountains for 72 days after her owner died during a hike at Blackhead Peak, Colorado. Richard Moore and his dog Finney (or Finny) had gone missing from a hike on August 19, 2023. Taos Search and Rescue searched for weeks with ground personnel, canine units and helicopters but failed to find the pair. On October 30, 2023, more than two months later, a hunter stumbled across Moore's body which was being guarded by Finney. The little dog was by this stage emaciated, with its ribs protruding from its little body and the collar dangling loosely around its neck, weighing a mere six pounds.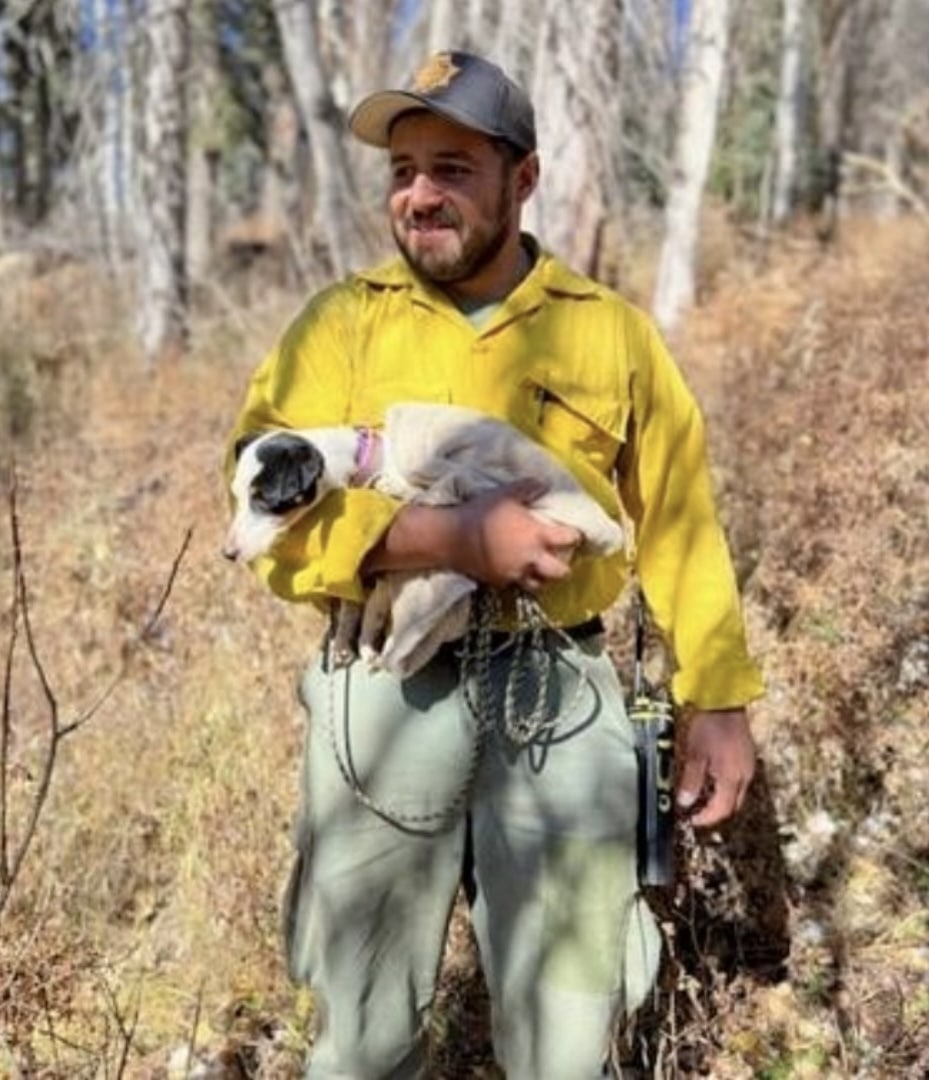 Delinda VanneBrightyn, who trains dogs for the Taos Search & Rescue Team, assumes that the little dog survived by hunting insects and small animals, such as mice. Finney's only water source would have been a nearby spring. The little pup would have also had to avoid and potentially fight large predators, like mountain lions, coyotes, and bears. Finney was found with large scars on her snout. "If that dog could talk it would be an amazing story, we probably could not even believe the story the dog would tell," VanneBrightyn confirmed.
Since being reunited with its family, Finney has regained almost all of its weight. Finney had weighed around 12 pounds before the pair had gone on that fateful hike. "She is the miracle dog," Moore's wife, Dana Holby, told The Associated Press in an interview, "I know that she was with Rich to the very end and somehow that should be a comfort. I don't know how she did it, but she was there when he needed her."
According to Archuleta County Sheriff's office, Moore succumbed to hypothermia.