Vail Resorts has taken criticism all year for not opening terrain, but this closure is out of their hands. A run at Beaver Creek, CO, has been closed for a week due to aggressive moose in the area.
A portion of the Royal Elk Glade has been closed due to a moose calf and its mother in the area, reports Vail Daily.
"Out of respect for local wildlife and to keep gusts safe, Beaver Creek Ski Patrol has closed a portion of Royal Elk Glade due to a moose calf and its mother in the area. The terrain will reopen when it is safe for wildlife and guests."

– John Plack, senior communications manager for Vail and Beaver Creek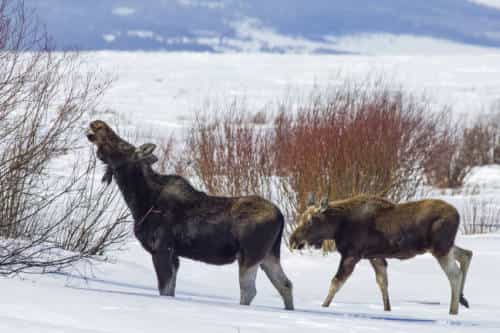 Cows with young calves are very protective and will attack humans who come too close, especially if they come between mother and calf, says Wikipedia. Unlike other dangerous animals, moose are not territorial, do not view humans as food, and will therefore usually not pursue humans if they simply run away. But like any wild animal, moose are unpredictable. They are most likely to attack if annoyed or harassed, or if approached too closely.
Female moose usually bear one calf in May or June and the young will stay with the mother until just before the next young are born.