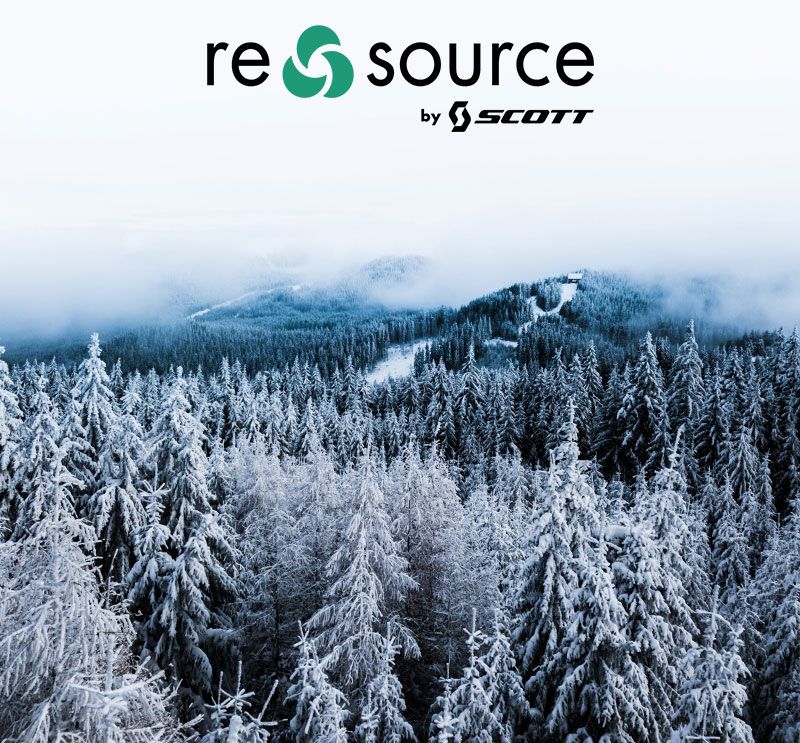 Brought to you by Scott Sports
We've all heard the same storyline over and over again: "Our company is green, we love the environment, we treat our employees great…" Yet for the most part, we find out this is just a greenwashed marketing scheme with no real action behind it. Thankfully in the world of sports where the success of our environment is so crucial, there is one company that isn't just talking the talk but walking the walk—well, more like running.
Scott Sports and their industry-leading Scott Re-Source program stand at the forefront of environmentally and human-friendly product lines. Focusing on three key pillars: People, Product & Planet, the Switzerland-based company is maximizing the sustainable nature of their products while still maintaining the high level of performance and innovation that originally built them into the industry leaders they are today. The goal of continuous innovation to make their products more environmentally friendly sits at the core of the company's mission statements.
"We are committed to improving the impacts of our products and business practices, preserving the environment for future generations, and stimulating positive change in our communities." — Scott Sports
In the 2021 winter apparel lineup, roughly 30 percent of the collection was labeled Re-Source by Scott; for 2022 this number has doubled to just over 60 percent of the product line, an amazing feat. All apparel products listed as Re-Source by Scott must meet their strictest criteria. Every product must contain either a minimum of 50% recycled content or must be made from 100% certified renewable materials. There can also not be any materials containing PFC-based water repellents (perfluorinated and polyfluorinated compounds) which have a massive negative impact on the environment as these compounds do not easily break down in nature and instead end up bioaccumulating in living organisms and ending up in our food chains. Currently, almost 90% of all apparel created by Scott Sports is PFC-free and instead uses environmentally friendly products such as DRYOsphere fabrics for their exceptional waterproofness and breathability.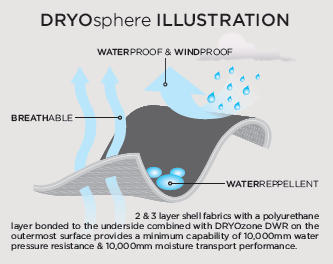 Two key features to note about the Re-Source program is the use of recycled polyester and organic cotton in the apparel line. Scott Sports is sourcing their polyester from recycled post-consumer waste PET bottles; think plastic soda bottles, peanut butter containers, or—for the classy ski bums reading this—your mouthwash bottle. Using PET bottles offsets the use of petrol while also diverting waste from ending up in landfills and our water systems. Check out the Men's Vertic 3L Jacket to see what this recycled polyester can produce. The use of certified organically grown cotton decreases the environmental impact on farmers and the surrounding ecosystems by using no chemical pesticides or herbicides and requiring less water. 
Many of the apparel from Scott Sports includes merino wool and down fabrics and in doing so it is important to the company that all animals are treated properly. All of the lamb used for Merino Wool are certified mulesing-free while all of the feathers for products containing down are ethically sourced from their partner ALLIED DOWN. Even the eyewear produced from Scott Sports is over 45% bio-based coming primarily from castor beans. These Rilsan® Clear materials are extremely durable and lightweight while contributing to the reduction of our carbon footprint and dependency on fossil fuels. The Pro Shield Sunglasses are a great way to win the après scene with increased fashion and decreased carbon footprint.
"We believe that using more responsible materials does not only apply to our products but also to our packaging." – Scott Sports
Since 2019, Scott Sports has been continuously re-evaluating their packaging strategy on everything from T-shirts to bikes. Instead of using the same size plastic bags for all items conventionally used by major brands, the Re-Source program is now equipped with an array of plastic bag sizes and thicknesses. Plastic seems virtually weightless when we hold it, so imagine the positive impact on the environment when Scott Sports was able to remove over a pound of single-use plastics from bike packaging. Over a pound. Let that sink in. 
Located in Givisiez, Switzerland, the new global headquarters for Scott Sports includes many pioneering technologies that are both eco-friendly and have a positive impact on working conditions for its employees. 205 solar panel modules cover 355 square meters of the roof to supply energy, a hybrid air-hydronic system provides both energy-efficient climate control and acoustic insulation while all of the existing sunlight is controlled by sun-sails that close and open automatically which all combine to create a holistic and energy-efficient headquarters. This new HQ offers a sports facility for its employees who are encouraged to take long breaks to enable them to ride, run, ski, climb or swim every day and refuel with a state-of-the-art kitchen that produces over 200 employee meals a day with a vegetarian option always available. Ok fine, we'll link to their Careers Page Here so you can start applying immediately. 
"We consider that all people involved in our value chain should be treated fairly with dignity and respect." -Scott Sports
It's not just their employees, their customers, and the environment that Scott Sports is looking out for, it's everyone who they live with on this planet we call Earth. Since the outbreak of Covid-19, Scott Sports has seen a massive increase in sales from their e-commerce platform while many of their key partner locations have been closed due to lockdowns. Instead of reaping the reward of this skewed business environment Scott Sports chose to share their financial gains from this increased online traffic with their brick and mortar partners. Ring the bell now, please. This strategy has taken place in 11 of their key markets including Austria, the UK, Sweden, Germany, Switzerland, Italy, France, Spain, and since 2021 the United States. 
In June of 2020, XC Scott SRAM athlete Kate Courtney climbed over 100,000 vertical feet in a span of 10 days and raised over $58,000 US dollars to raise money in her Climb for Covid Relief fundraiser. At the same time, with the production of goggles at a standstill due to the uncertainty of the Coronavirus outbreak, Scott Sports and their manufacturing facilities in Austria and the USA instead produced 15,000 Makana masks and over 20,000 face shields using lenses and straps from their current stock and distributed them worldwide to help first responders stay safe while battling the disease.  
The next time you hear and see the executives of Scott Sports say they believe in doing things the right way and for the right reasons, you'll know this isn't just a marketing tactic, this is for real. So real that our kids, our future generations, and our friends will see the positive changes in our environment and our world that resulted from their corporate responsibility. Let's follow suit and do our part—the world needs us.