Bad weather forced rescuers to call off a search Friday for two climbers who went missing in northern Pakistan on a peak known as "Killer Mountain". Daniele Nardi and Tom Ballard, who are currently attempting a never before completed winter ascent route of the 8,000er Nanga Parbat in Pakistan, have not been heard from since Sunday 24 February when the two had passed 6,000 meters on the Mummery Rib.
"Snowfall has reduced the visibility and we expect snowfall for the coming three to four days, which makes it difficult for us to climb up and do a ground search," Pakistani mountaineer Muhammad Ali Sadpara told AFP by telephone from Nanga Parbat base camp.
Heavy snowfall Friday prevented a helicopter from taking off and a ground team confined to base camp in the western Himalayas. Nardi's team said on Facebook that the climbers' tent had been "spotted from a helicopter, buried under snow. Traces of avalanches can be seen".
Italian mountaineer Daniele Nardi and his British climbing partner Tom Ballard are attempting to summit the 8,126m (26,660-feet) giant in winter via the difficult, never-ending Mummery Rib on the Diamir side of the mountain, reports Planet Mountain. Nardi and Ballard were originally joined by two Pakistani mountaineers, Karim Hayat, and Rahmat Ullah Baig, who later retired from the expedition.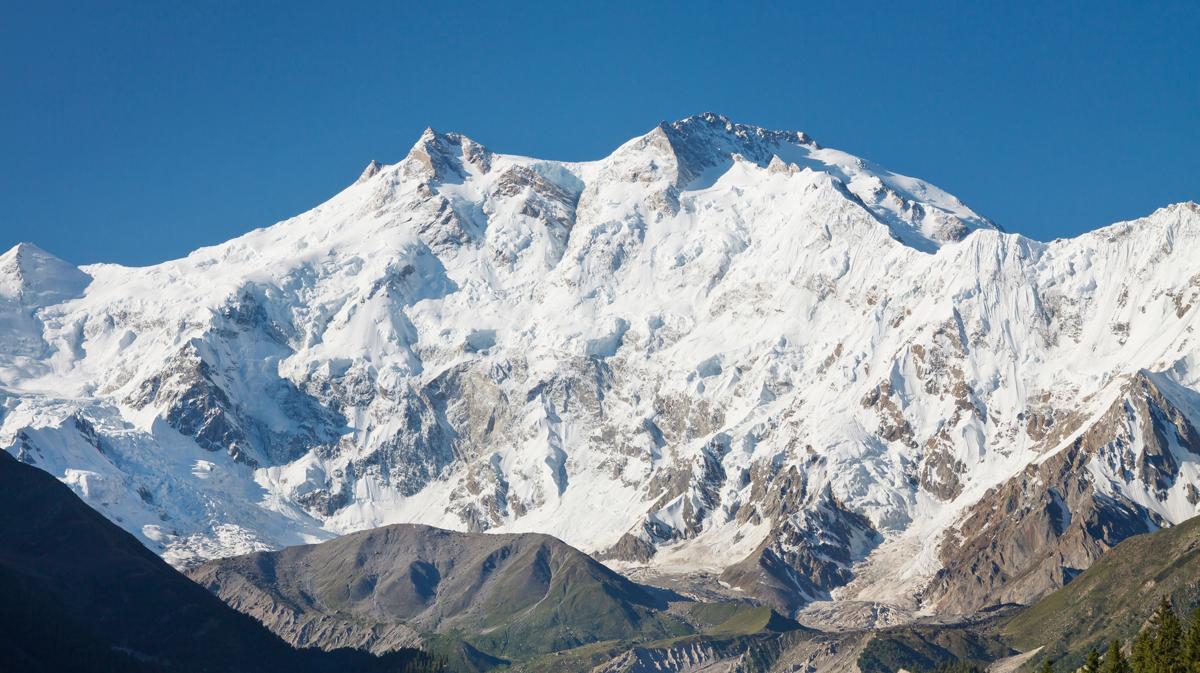 Despite heavy snowfall and adverse weather conditions, the two managed to install Camp 2 at 5,200 meters, Camp 3 at 5,700 meters at the base of the Mummery Rib, and then started the ridge proper and placed Camp 4 at around 6,200 meters.
On Sunday 24th February Nardi communicated via satellite phone that they had reached an altitude of about 6,300 meters, but since then the ground-team has lost all contact with the two mountaineers. There has been no communication for days now, and the last GPS position dates back to 22 February. As a result of the escalating military tensions between India and Pakistan, airspace is currently closed to all flights, making any helicopter rescue mission impossible.
42-year-old Daniele Nardi has already attempted to climb Nanga Parbat in winter on several occasions in the past. Tom Ballard on the other hand, son of the famous British alpinist Alison Hargreaves, is a relative newcomer to high altitude mountaineering but made a name for himself by becoming the first person to climb the six great North Faces of the Alps in winter solo and in the same season.