A NASA scientist has died in a wingsuit base-jumping accident in Saudi Arabia, his family has confirmed. British professor Dr. Angelo Grubisic, 38, had been taking part in the jump on Tuesday when he was killed.
Extreme Sports Company, which has worked with the scientist, said that Angelo died while leading a group of three experienced wingsuiters on an eight-day trip to scout for new locations.
The spacecraft engineer, who worked to design safer wingsuits, taught astronautics and advanced propulsion at the University of Southampton in England. He had a great understanding of the extreme sport and was crowned a British wingsuit champion in July.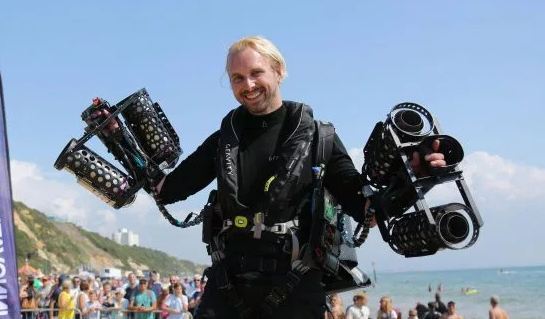 Confirming his death, Angelo's family said that he was "phenomenally talented" and "lost his life doing what he loved the most".
According to Angelo's staff profile page, he has worked with the European Space Agency (ESA) and NASA on the development of advanced propulsion technologies over the past eight years. He was a consultant on the ESA's BepiColumbo mission to Mercury that was launched in October last year.