It's a common problem: you're skiing with your family and friends and decide to go one way, but the group splits into three, and all of a sudden, you are spread across the mountain. You play telephone tag, trying to identify where you are and how to get back to each other. Now, there is an app trying to make this problem go away.
Snow Mappy is a new app that has launched on the App Store that allows you to keep track of your family and friends in real-time on the slopes.
What Makes This Better than Your Standard Phone Tracking App?
Many people might be wondering, how is this app any better than Apple's Find My Iphone app, or even skiing tracking apps such as Snoww that already have this feature built-in. The biggest advantage is that Snow Mappy allows users to explore mountains with 2D and 3D maps while offering turn-by-turn navigation that can instruct you on how to get anywhere on the mountain.
The user interface (UI) on the app also feels super clean and polished. Nowadays, less is more, and the app does a great job providing a lot of information without overwhelming you. There are not tons of menus you need to jump through to get to what you want, and it really feels quite intuitive.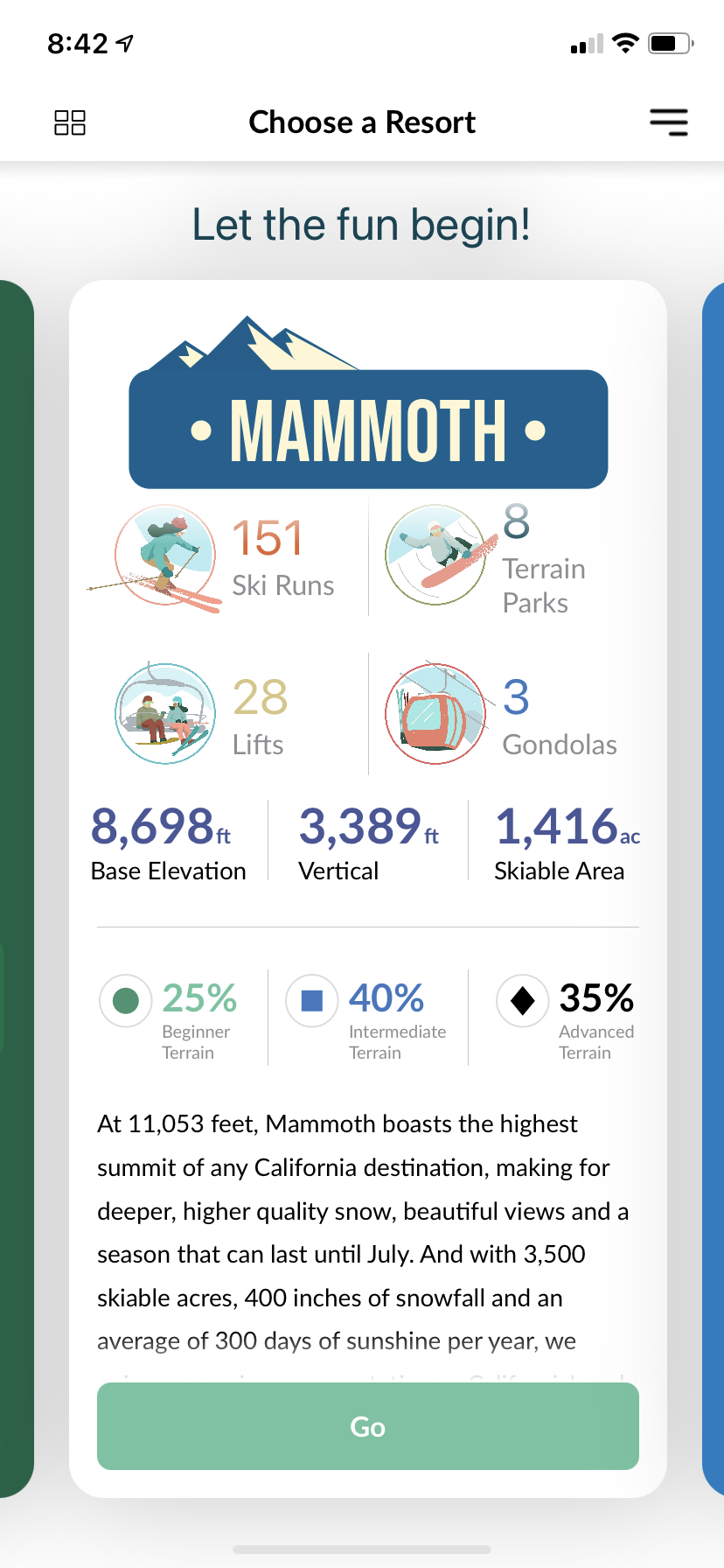 Although I have yet to try the app on the slopes, the maps look great. I found that the 3D mode helps get a way better sense of the mountain compared to a traditional 2D map, and the navigation directions are accurate and even give you an ETA to your destination!
The apparent disadvantage right now is the limited resorts available on the app. As of February 2021, when the app was launched on the App Store, only Sundance, Vail, Mt. Bachelor, Deer Valley, and Mammoth are available, but the company's website says there are more resorts to come! Mappy also noted that the app will be coming to the Google Play Store next season.
In addition to more resorts, Snow Mappy says that they plan on adding a host of additional features, including adventure planning, augmented reality camera view on the mountain, indoor navigation for lodges, and the adding of a ski tracking app, recording your stats on skied vertical, top speed, and total days skied.
If the last feature is added, I think a lot more people would be compelled to use the app as it would serve two functions instead of one: finding friends and ski tracking. Ski tracking apps are already very popular, and Snow Mappy's detailed map navigation and features would make it stand out against the already vast ski tracking app market.