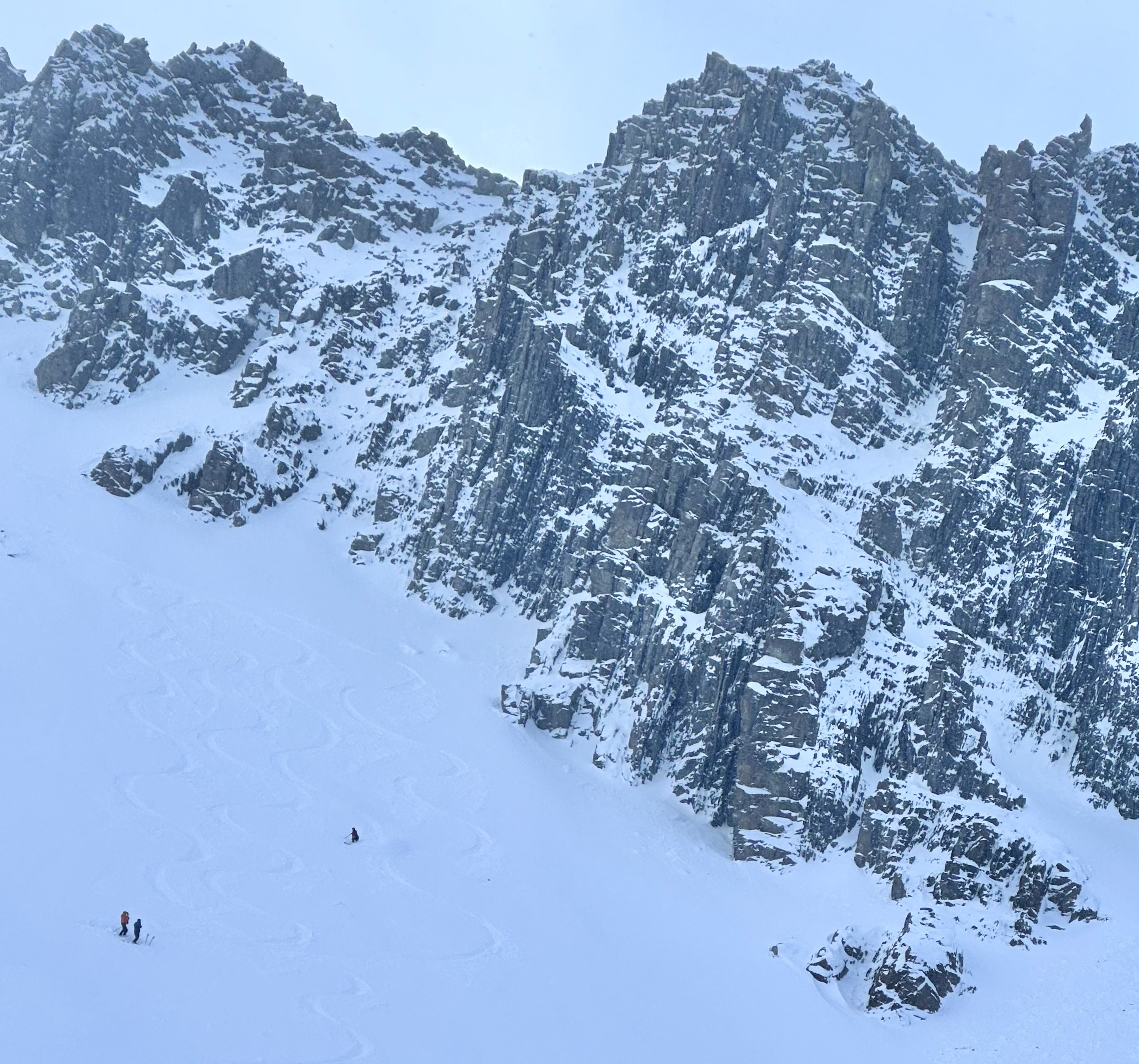 A healthy wallop of long-awaited new snow has brought a shot of life to the Otago region of New Zealand and beloved Ohau Snowfields.
An 8″ (20cm) dose of dry, beautiful powder snow swirled in at Ohau. 
Moderate squalls (quite common to the region) have followed the most recent front. They've done a fantastic job of pushing accumulation onto most South-Southeastern facets.
Shutter flash viz, spunky gusts, and full-throttle fun are hallmarks of skiing the coattails of a storm cycle at Ohau. All have been dazzlingly present this week.
Sunbeams like spotlights dance across the faces and gullies. It lends a funky weather-gala feel to a ski day and is definitely a unique aspect of shredding Ohau's super rad slopes.
Family-owned and operated for decades, Ohau Snowfields stands apart among the pantheon of New Zealand's ski community. It combines the tech tricks of commercial skiing (think top-tier snowmaking) with a rustic family ski club feel.
Ohau sports 125 hectares of skiable area, serviced by three lifts (carpet, platter, and 2-seater chair) and the ridgeline, which tops out at a panoramic 6300 ft of elevation. And awesomely, that ridge is accessed the old-fashioned way–bootpack escalator, going 'up.'
Around Ohau Snowfield's particular portion of these stunning Southern Alps, shred season typically spans thru end-September/beginning-October, so there are bound to be plenty of good times and epic lines to come.
The vibe is feeling good for a fun couple months of New Zealand winter, and we're onboard, the whole way.
Cheers!