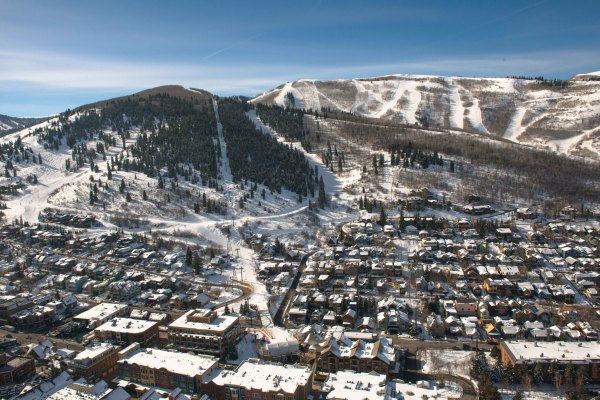 Park City Mountain, UT has announced plans to install a new lift in time for the 2019-20 season, pending permits. The fixed grip quad chairlift, named "Over and Out," will transport guests from a location near the bottom of the Tombstone Express Lift and unload near the top of Sunrise Lift on the front side of the mountain. As the name suggests, this lift will provide a quicker, more direct route for skiers and riders to access Canyons Village from the center of the resort.
"Since combining Park City Mountain Resort and Canyons Resort in 2015, our focus has been on enhancing the guest experience," said Bill Rock senior vice president and chief operating officer at Park City Mountain. "We continue to evolve as a resort and prioritize our capital improvements based on guest feedback. We know that time is particularly valuable to our guests and the new lift will offer a faster and more convenient route to return to Canyons Village."
With a ride time of approximately five minutes, the lift will significantly reduce the travel time from the base of Tombstone Express Lift to Canyons Village, and provide a more accessible route for guests to enjoy the world-class terrain surrounding Canyons Village. It will also greatly benefit skiers who start their day at Park City Mountain Village with plans to ski to Canyons Village.
Installation of the new lift will take place this summer and be completed in time for the Christmas holidays, pending permits. This latest capital investment is in addition to the construction of the permanent Tombstone BBQ at Park City Mountain that was announced last December. The new Tombstone BBQ will complete the suite of transformative dining improvements and the Resort's commitment to culinary excellence. The restaurant will open in time for the 2019-20 season and include seating for up to 50 guests, indoor restrooms, a beer bar, and a full kitchen to allow for the use of reusable serve ware.