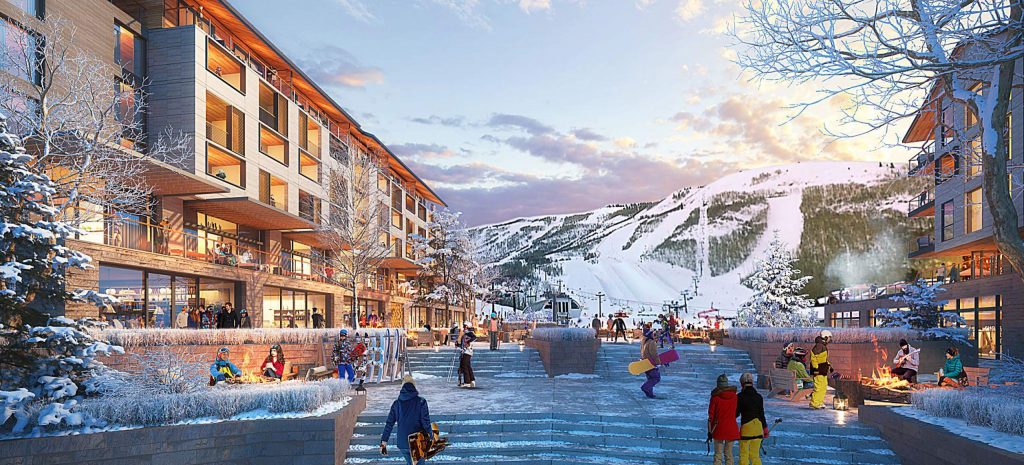 Some locals are calling it "Vail City." Others call it an "obscene raping."
On July 30, a Park City couple wrote an email to the ski town's planning committee using strong language showing their opposition to a Provo, Utah developer's concept for a major project at the base of Park City Mountain Resort. The correspondence, written and signed by the Breslin couple, focuses on what likely reflects the attitudes of many Park City residents towards PEG Companies' PCMR development proposal, which has the intention of acquiring the resort parking lots from Vail Resorts for the project, according to the Park Record.
The Breslins' correspondence shares intense concerns about how the proposed development may threaten Park City's existing local community and atmosphere. In it, they wrote:
"Do not allow PEG to destroy what we have left. We do not have the water nor the infrastructure to allow this obscene raping of our resort."
The proposal involves residential and commercial development on top of what are currently Park City Mountain Resort parking lots. According to the Park Record, large garages would be constructed in place of many of the resort's parking spots. Those opposing the development are concerned by potential issues such as construction-related traffic, building height, overall design, and an increased cost of living for locals. The Park City Planning Commission has held several meetings about the proposal that seem to have two clear sides: those who support it and those who hate it.
The Breslins have been Park City residents since 1972, according to their email. But Park City was a different place 49 years ago when they first moved there. What is now known as PCMR was tiny in comparison to the resort today; Deer Valley didn't exist yet, and the town's commercial and residential real estate still hadn't exploded in growth. But with the acquisition of PCMR by Vail Resorts in 2014, resort development has been the name of the game.
The Park City Planning Commission has yet to make a decision regarding the proposed development by PEG, but it will likely make the vote by the end of the year, as the Park Record reports. If approved, the overall project will also include the following developments, according to a release issued by PEG:
• A one-way traffic loop
• Bicycle lanes on Lowell Avenue and Empire Avenue
• Sidewalks on nearby roads like Empire Avenue and Lowell Avenue
• Plazas in the upper and lower sections of the project
• More than 70,000 square feet of housing that will be classified as employee or otherwise affordable housing
• A location for a National Ability Center building
• Transit improvements on Lowell Avenue
Town residents can now only anxiously wait as the Planning Commission comes to a final decision regarding the proposal. Only time will tell if publically submitted comments like those of the Breslins will have had an effect on the decision-making process.
A correspondence to City Hall regarding the development proposal at Park City Mountain Resort uses verbiage that is startling even in a community where much of the tension over the last 30 years has in some way been driven by growth matters.https://t.co/yaQkzvJKnG

— The Park Record (@Parkrecord) August 29, 2021