Mikaela Shiffrin has been spotted training at Mammoth Mountain, CA, last week, much to the delight of those lucky enough to catch a glimpse of the GOAT. Our very own writer Claire Weiss happened to catch the talented ski racer in action last week.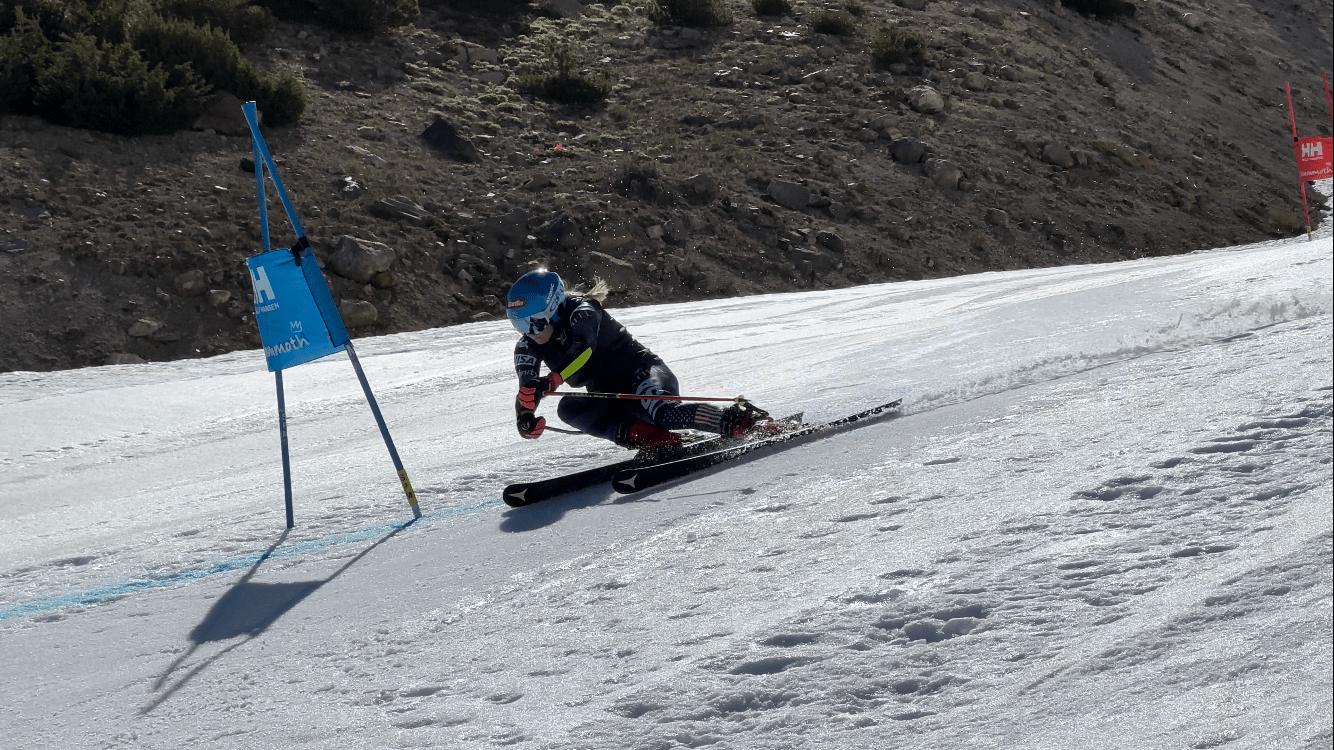 Shiffrin spent a week with the Stifel U.S. Ski Team as well as sponsor Atomic at the Californian resort, to try out the new equipment for the upcoming 23/24 season.  Shiffrin as well as the US Ski & Snowboard Team shared some great images from the training session on home soil across their various social media channels.
While you might be expecting the snow to be too slushy for race training, there are techniques used by course prep teams to make the snow harder and faster, such as water, salting and certain chemicals, that can harden the snow. Shiffrin confirmed that salt was used to harden the Mammoth training course. While it may seem counterintuitive to those used to using salt on roads to de-ice them, a limited amount of salt on a ski piste results in the salt dissolving. This process requires energy, which is drawn from the surface — in this case the snow — resulting in a decrease of the surface temperature of the snow, thus making it harder. This technique is a common and environmentally sustainable practice on race courses. The amount of salt used is quite limited and the effect is only temporary.
"Gotta say, Mammoth Mountain, you are the absolute best for helping us get this training camp off. It's been warm, not the easiest conditions, but I think this has been the best training in the world this week, so I am just so grateful, so thankful!"
PHOTOS