Japan has a reputation for an abundance of snow but is not typically known for steep terrain. Those with insider knowledge of skiing in Japan are likely aware that Happo One, located near Hakuba on the main island of Honshu, boasts fantastic steeps. However, the north island of Hokkaido is often dismissed for its lack of steep terrain even by those who have visited.
It is important to note that while the mountains of Hokkaido may not match the same level of technical difficulty and vertical incline found in the southern regions, there are still opportunities for steep skiing, particularly in out-of-bounds areas. The key factors to consider are timing, good weather conditions, stable avalanche conditions, and proper backcountry equipment.
Here is a photo tour that gives just a taste of the great terrain that you can find around Hokkaido, if you know where to look.
PHOTOS
Mt. Iwaonupuri
Niseko itself sits on a stratovolcano, surrounded by numerous others in all directions. One of these volcanoes, Mt. Iwaonupuri, boasts a steep face that offers thrilling, fast powder skiing if timed correctly. Access to the volcano can be achieved by skiing off the backside of the Niseko resort or by car.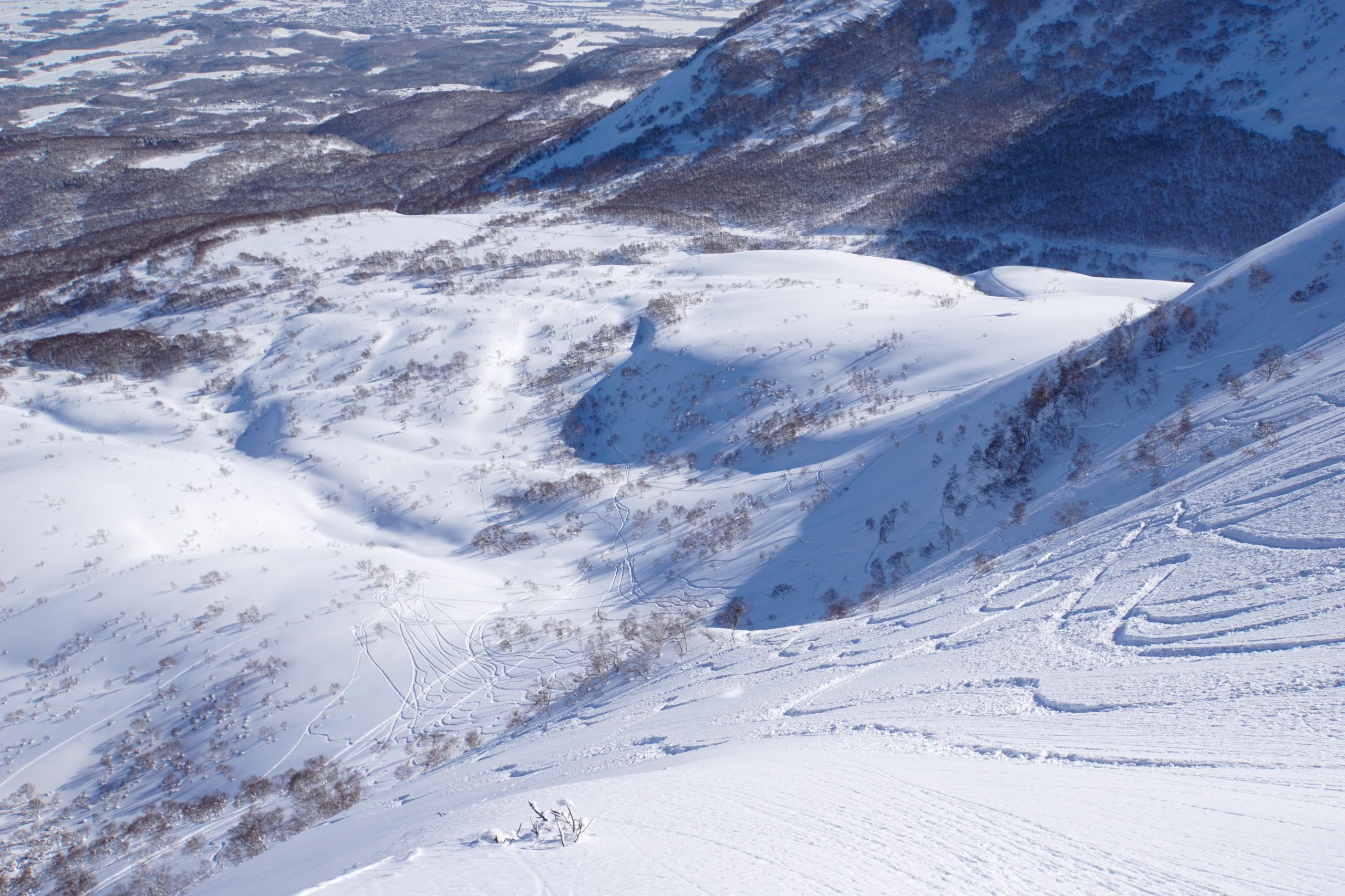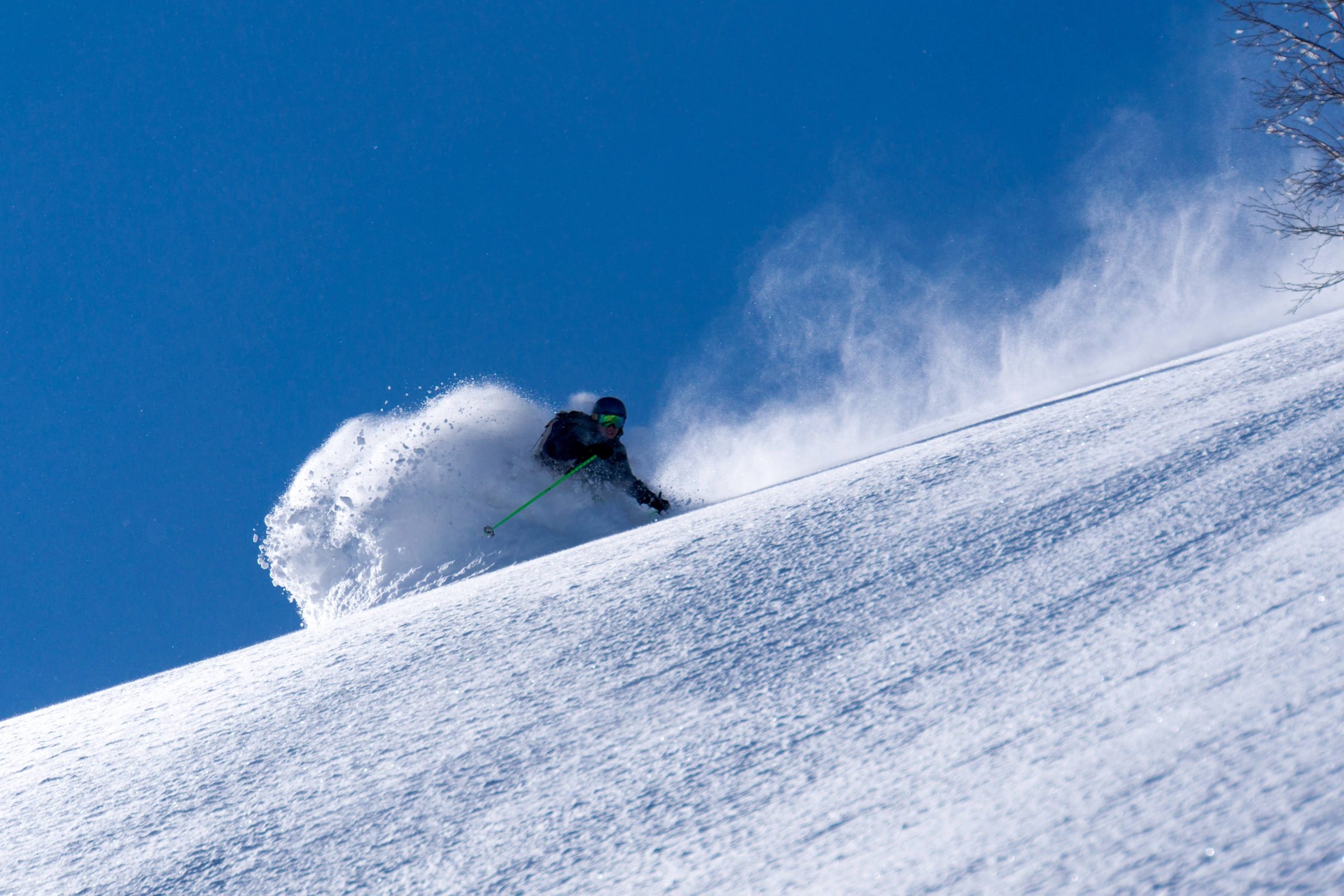 Niseko Backside
Not the steepest of skiing, but it is worth mentioning Niseko's gate-accessed backside does offer some shorter steeps that feed into consistent pitches that are perfect for deep powder. A short hike off the top single-person chairlift gives you 360 degrees of lines from the summit of the volcano. There are options with various levels of pitch and return accessibility. Perhaps the steepest, with the most vertical, is the backbowl named Rozan no Sawa that returns you into Annupuri.
Mt Asahidake
This unique ski area is serviced by a single aerial tram. The terminus sits just below steaming fumerols, so expect to be blasted by the smell of sulfur upon entering the cabin at the base. If weather and conditions allow, one can skin up the summit and access various chutes and faces down into the caldera and back to upper terminal of the tram. Other options include a short hike from the tram to fun, steep chutes that hang above the pistes.
Sapporo Teine
Located just above the city of Sapporo, Sapporo Teine has some fun steeper terrain accessed through a backcountry gate just off the summit lift. Not a destination, but a fun stop-over if driving between Sapporo and Kiroro or Niseko.