The Powder Alliance is one of North America's top multi-resort programs when it comes to variety.  If you love shredding your home mountain, but also love exploring new resorts, this pass add-on lets you have your cake and eat it too.  Purchase a top tier pass at any of the participating resorts and get three free days at the 19 other resorts.  No membership fees, collective prices or additional charges.  Just some sick terrain at your fingertips.  So where to next?
Powder Alliance Stats:
20 Resorts
188 Lifts
1,356 Trails
42,841 Vertical Feet
35,648 Skiable Acres
7,186″ Cumulative Annual Snowfall
With 20 participating resorts in 13 different states, the Powder Alliance offers endless exploration possibilities.  Not only does the Powder Alliance bring variety, it also comes with some of the best terrain in North America and beyond.  From the steeps of Steven's Pass to cat skiing at Loveland, the Powder Alliance holds a list of hidden gems.  Don't forget the almost non-existent lift lines at most of these resorts.
You can even travel to Canada, Japan, or Chile if you're feeling extra adventurous. Other resorts lie in unexpected territories such as Idaho, New Mexico, and Arizona.   Wherever the snow hits, the Powder Alliance has a location waiting for you to explore.
Participating Powder Alliance Resorts:
350 inches of annual snowfall
8 chair lifts that range from beginner chair to expert only (transceiver required) Schlasman's lift to the summit.
2,600 vertical feet covering 2,000 acres of terrain
800 inches of annual snowfall
1,200 acres of in-bound terrain with 21 runs
Backcountry terrain through three designated entry points
160 inches of annual snowfall
1,720 acres of skiable terrain
7 lifts, including the longest, high-speed quad in the Canadian Rockies
3,000 vertical feet and a top to bottom run of more than 3.5 miles
The most night skiing terrain in North America with night-lit black diamond runs
Snow Tube and Adventure Park featuring a conveyor lift to groomed tube hills, Frosty's Playland, mini z snowmobiles, and the worlds only Cosmic Tubing
275 inches of annual snowfall
3,282 acres of skiable terrain
132 marked runs
3,690 ft. vertical
The 55,000 square-foot lodge is a National Historic Landmark and is still being used for its original intent today
Lies at the base of Mt. Hood and runs all 12 months of the year
Over 260 inches of annual snowfall, and the largest beginner terrain in the Southwest
Perfect corduroy on bluebird days, untracked powder in the upper bowl, drinks on the desk of Agassiz Lodge, and epic views of the Grand Canyon
Castle Mountain Resort, AB Canada
300 inches of annual snowfall
3,592 skiable acres with 2,833ft of vertical
Known for the best continuous fall-line in Canada with lots of steeps, glades, mini moguls, chutes, and cliff bands
250 inches of snowfall annually
15 lifts, 48 trails, 3,021 ft. of vertical
The season extends from June to September making it the perfect way to keep the winter going
350 inches of annual snowfall
A Colorado favorite tucked away from the hustle and bustle of Colorado's mega-resorts
2900 skiable acres
Located in the rugged Selkirk Mountains, it is known for its massive bowls and renowned gladed terrain
460 inches of annual snowfall
1,125 skiable acres
38 major runs and numerous bowls, glades and faces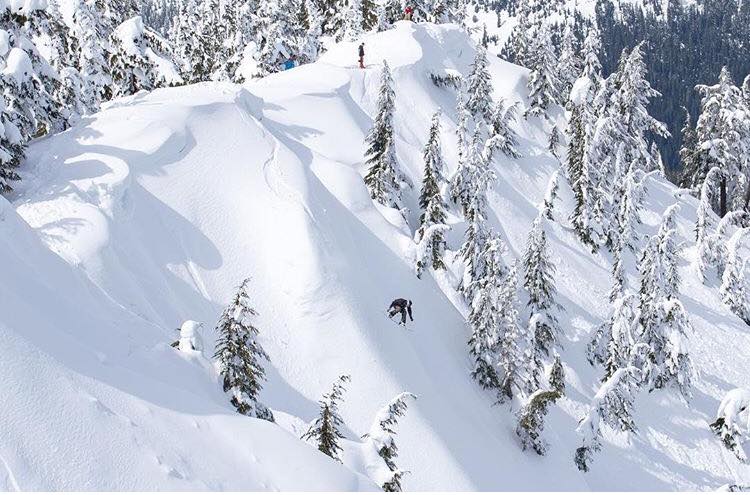 500 inches of light, dry, dependable Canadian powder
1,184 skiable acres
Known for its small crowds and big hospitality
2,600 skiable acres
Home to Idaho's first and only mountain coaster
Terrific terrain parks and night riding 7 nights a week
1,800 vertical feet, 3 high-speed quads, 10 lifts in all, plus another 23 miles of Nordic terrain
325 inches of annual snowfall
1,700 vertical and 1,400 acres of terrain with a variety to suit all levels, with the longest run 2.5 miles
400 inches of annual snowfall
A local's favorite for more than 80 years
10 lifts serving 1,800 acres of high alpine terrain that tops out at 13,010'
Free snowcat skiing along the Continental Divide. The Ridge Cat provides cat access to some of Loveland's most exhilarating terrain and is free to members of the Powder Alliance with a valid lift ticket
Southern California's closest winter resort located just an hour and a half from Los Angeles and Orange County
Three separate mountains (Mountain High East, West, and North), and offers a wide variety of lifts and trails, a world-class terrain park, an outstanding Winter Sports School, and the region's largest tubing area
Night skiing & snowboarding is available most nights and snowmaking covers more than 80% of the slopes
400 inches of annual snowfall
A local favorite in the Lake Tahoe region
500 inches of annual snowfall
12 lifts with 1,650 acres of lift-served terrain
Known for its short lift lines and uncrowded slopes with the most annual snowfall in the area
8,600-foot elevation with views of Mt. Wheeler, at 13,161 feet, the tallest peak in New Mexico
One of the most family-friendly resorts in the Rockies
Connect the dots and plan your dream road trip this winter.  The Powder Alliance is a dream come true for those who pack the car and hit the road when the storm warnings hit the news.  Many of the participating resorts are local favorites that boast big terrain and uncrowded slopes.  With 188 lifts and almost 43,000 vertical ft., the Powder Alliance offers a great multi-resort alternative to the Ikon or Epic Pass.