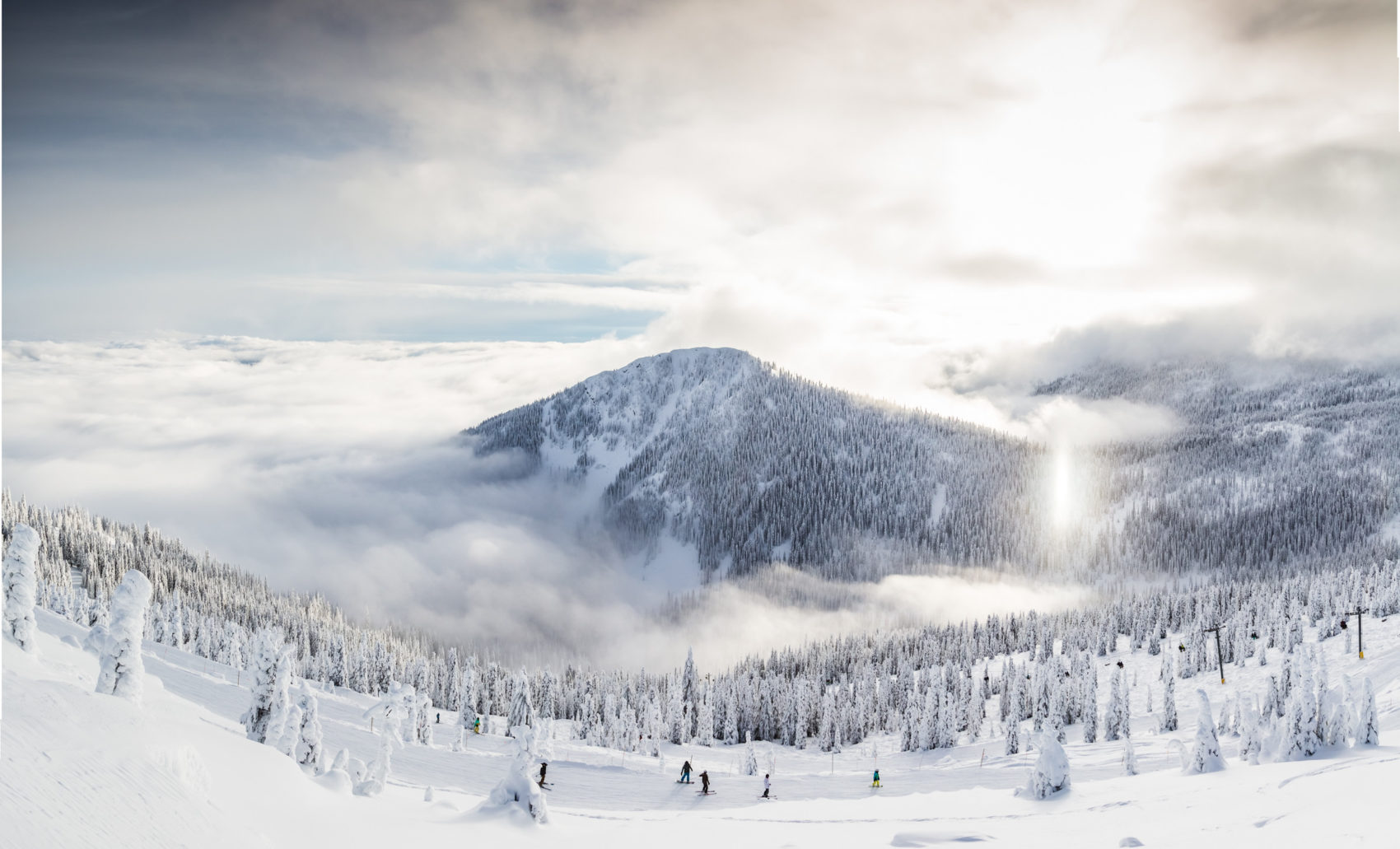 Brought to you by RED Mountain Resort
RED Mountain Resort in Rossland, British Columbia, is a history-rich resort that's been around since December 29th, 1947. It's situated in the Monashee Mountain Range of Canada and originated from the gold rush.
When it comes to ski resorts, it's a hidden gem. The resort is well known for its light, dry powder that all skiers and snowboarders are after. They offer up 3,850 acres of skiable terrain served by eight lifts across four peaks. The sheer amount of terrain is impressive, but the best part is that it's not crowded like the other resorts.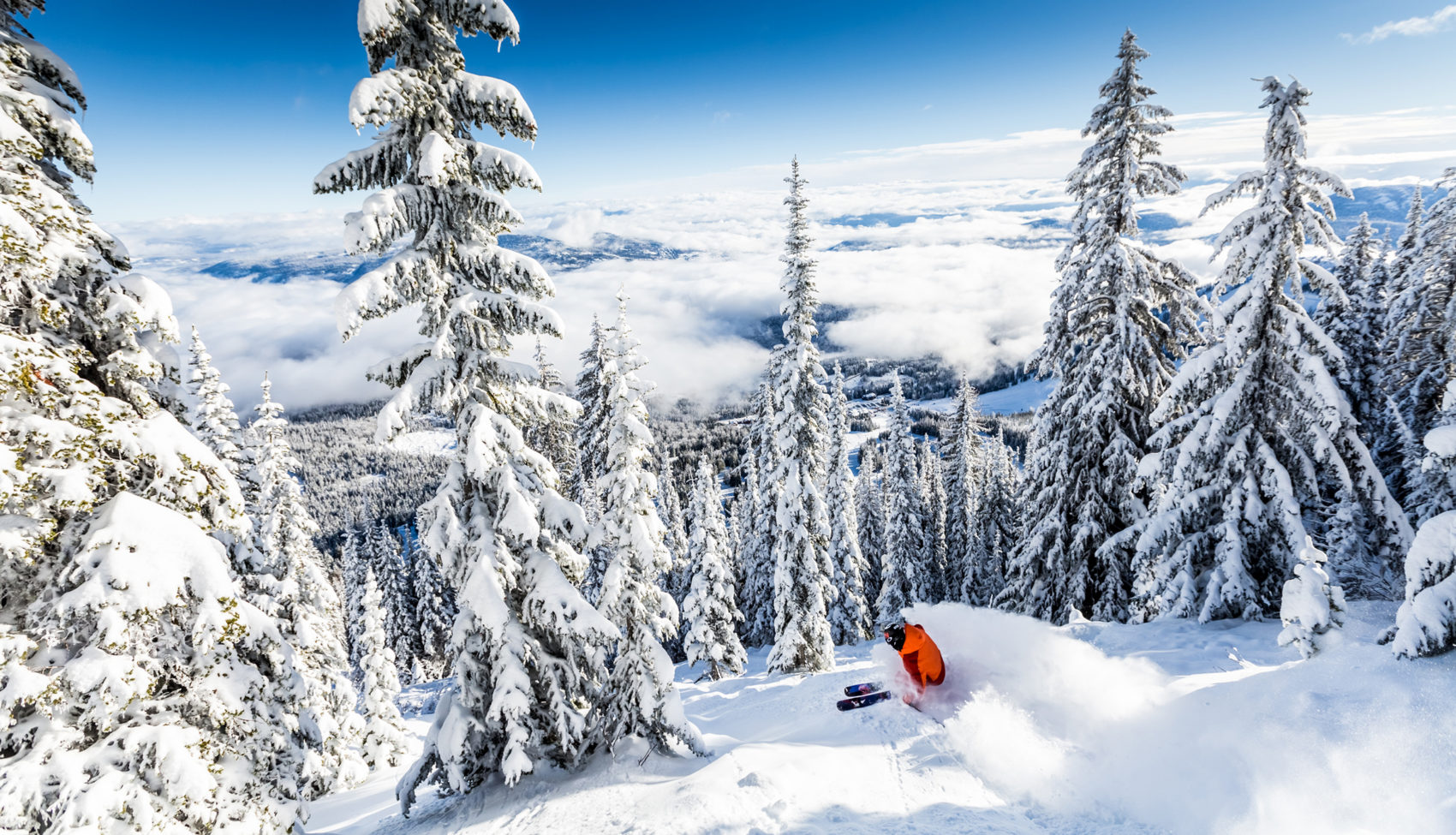 Everyone dreams of a powder day without the crowd. As one of the Top ten Largest Ski Resorts In North America, RED Mountain Resort offers up some of the most terrain, without the crowds. They are ranked #1 for The Most Acres Per Skier. Take a second to think about that, it's all the snow, without the lift lines or tracked-out conditions. When you've got 3,850 acres of skiable terrain to work with, you're sure to find your own stash of the goods.
RED Mountain Resort By The Numbers:
Vertical Drop: 

2,919 ft

Skiable Acres: 

3,850 Acres

Number Of Runs: 

118

Number Of Lifts: 

8

Number Of Peaks: 

4

Longest Run: 

4.3 Miles

Average Annual Snowfall: 

300″

Established: 

December 26th, 1947
Spice up your ski vacation with 360 degrees of skiing. RED Mountain Resort isn't your typical front-side & back-side ski resort, as they offer up 360 degrees on Granite Mountain (the largest of the four) and 270 degrees of skiing on Grey Mountain, along with additional access to two more peaks. This is big when it comes to powder days, especially when the wind is a factor. With some of the best tree skiing in North America spread all around their four peaks, it enables you to find the light, fluffy goods that you're after.
After a day of skiing, hop into the car for just long enough to warm up, and you'll be in the heart of Rossland, British Columbia. The city originated in 1890, as a result of the gold rush. Whether you're looking for some killer nightlife, fine dining, boutique shopping, inspiring arts, or a way to relax, Rossland's got you covered. There are no strangers in Rossland, just friends that you haven't met yet.
Cat Skiing doesn't always have to be expensive. RED Mountain Resort offers up 200 acres of terrain on Mt. Kirkup that's only accessible by snowcat. The real kicker, it only costs $10 per run and serves up 1,600 vertical feet of gladed tree skiing.
How Catskiing Works:
How: 

Ride Up To The Snowcat & Hand Over $10 Cash

What: 

Gladed Tree Skiing

Where: 

Atop Grey Mountain

When:

10:00 am – 2:00 pm Daily, Weather Permitting

Cost: 

$10 Per Run

Terrain: 

200 Acres

Vertical: 

1,600 ft
Weather permitting, the resort runs its Pisten Bully 200 Snowcat from 10:00 am – 2:00 pm, which equates to about six trips per day. All you have to do is ride up to the snowcat, had over $10, and they'll take care of you from there. You can expect a short ride up to the drop-off point, where you'll be able to enjoy the bliss of Cat Skiing. After your run, you can ski to the bottom of the Grey Mountain Chair or to the top of the new Topping Chair.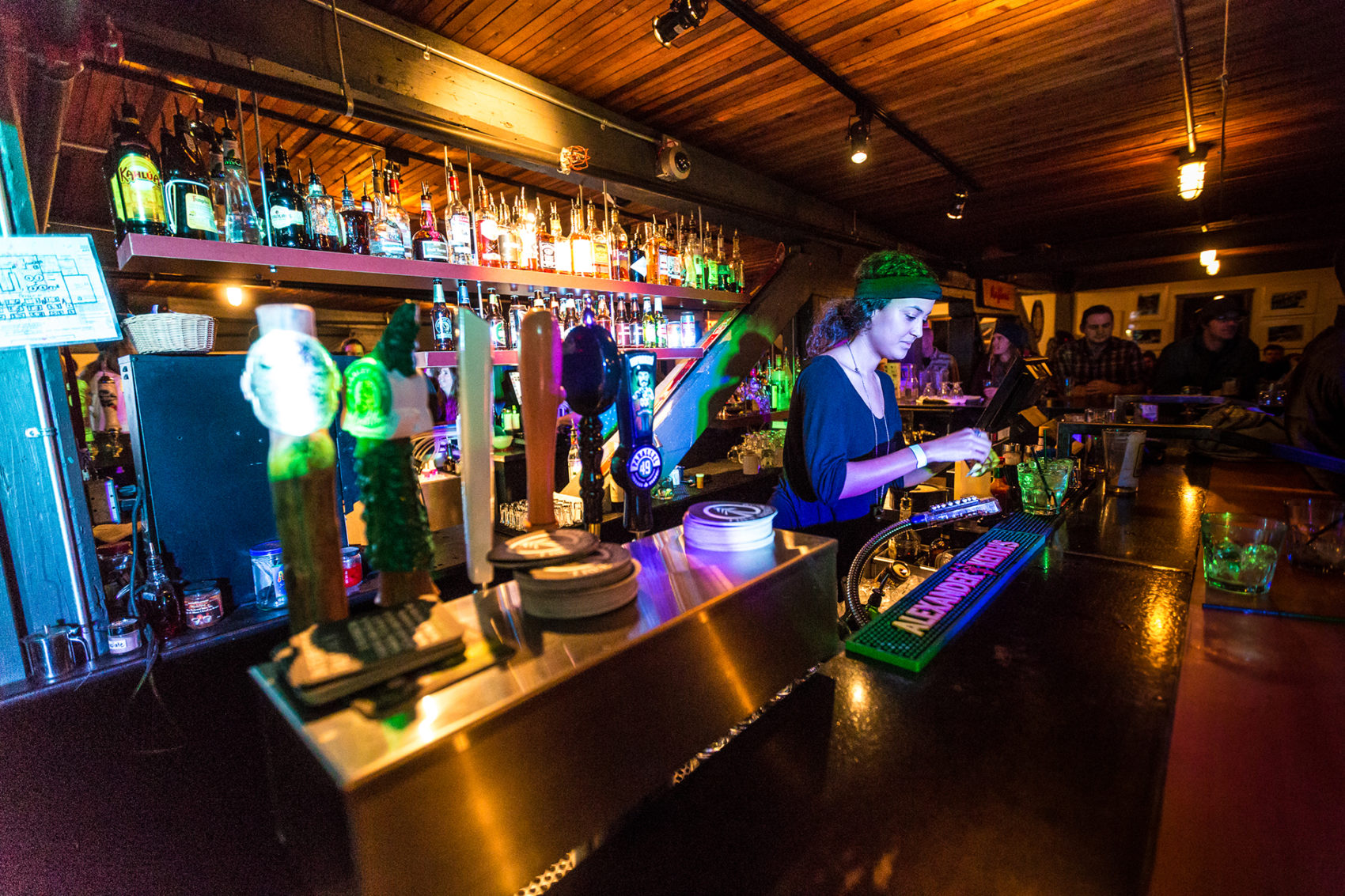 Après-ski is the name of the game after an epic day on the hill. Rafters Bar is located on the top floor of the Day Lodge at RED Mountain Resort. It was voted the BEST Ski Resort Bar by Powder Magazine and it's easy to see why. It was established in 1974 and even through expansions, the resort has worked to preserve the history of this bar, such as the original heritage timbers from the turn of the century. The Day Lodge was once a compressor building for a mine in the late 1800s and was moved to the base of the ski area for its opening in 1948.
Rafters Bar provides mountain guests with great live music, tons of craft beers, amazing food, and so much more right at the base of the resort. Don't leave the family behind, take them with you to Rafters. They have a children's section, where you can still enjoy a beer, spend time with your family, and listen to music. Rafters open their doors at 11:00 am and serve dinner until 9:00 pm Wednesday – Saturday.
We've all heard the saying 'No Friends On A Powder Day.' It's pretty accurate when you're fighting the crowd for some powder turns that are going to be tracked out by 10:00 am. At RED Mountain Resort, that's not the saying, it's 'ALL friends on a powder day.' They've got tons of terrain and plentiful snowfall without the crowds, so you can enjoy the day with your friends, even on powder days.
"ALL friends on a powder day." – The People Of RED Mountain Resort
If this all sounds too good to be true, you need to see it yourself. Put RED Mountain Resort on your bucket list.