On June 18th, we couldn't have been more excited to host the Seven Summits Centre for Learning Annual Graduation Ceremony last Thursday, giving 6 grads a celebration to remember.
Making the most of the Alpine fresh air in their local stomping ground and abiding by physical distancing protocols, those six lucky 7S grads were whisked down the summit of Red Mountain on the iconic Red Chair to receive their diplomas waiting for them at the bottom, followed by a celebration on the base lodge deck.
Skiing in Rossland has always been a family affair, and this is what it was all about, right here on their home mountain. COVID-19 may have scrapped their original graduation plans but a ski lift graduation on their local mountain is definitely a unique and fun way to take away some of that sting, and enjoy the celebration of their accomplishments with their families.
RED Mountain Resort in Rossland, British Columbia is a history-rich resort that's been around since December 29th, 1947. It's situated in the Monashee Mountain Range of Canada and originated from the gold rush.
When it comes to ski resorts, it's a hidden gem. The resort is well known for its light, dry powder that all of us skiers and snowboarders are after. They offer up 3,850 acres of skiable terrain that's served by 8 lifts across 4 peaks. The sheer amount of terrain is impressive, but the best part is that it's not crowded like the other resorts.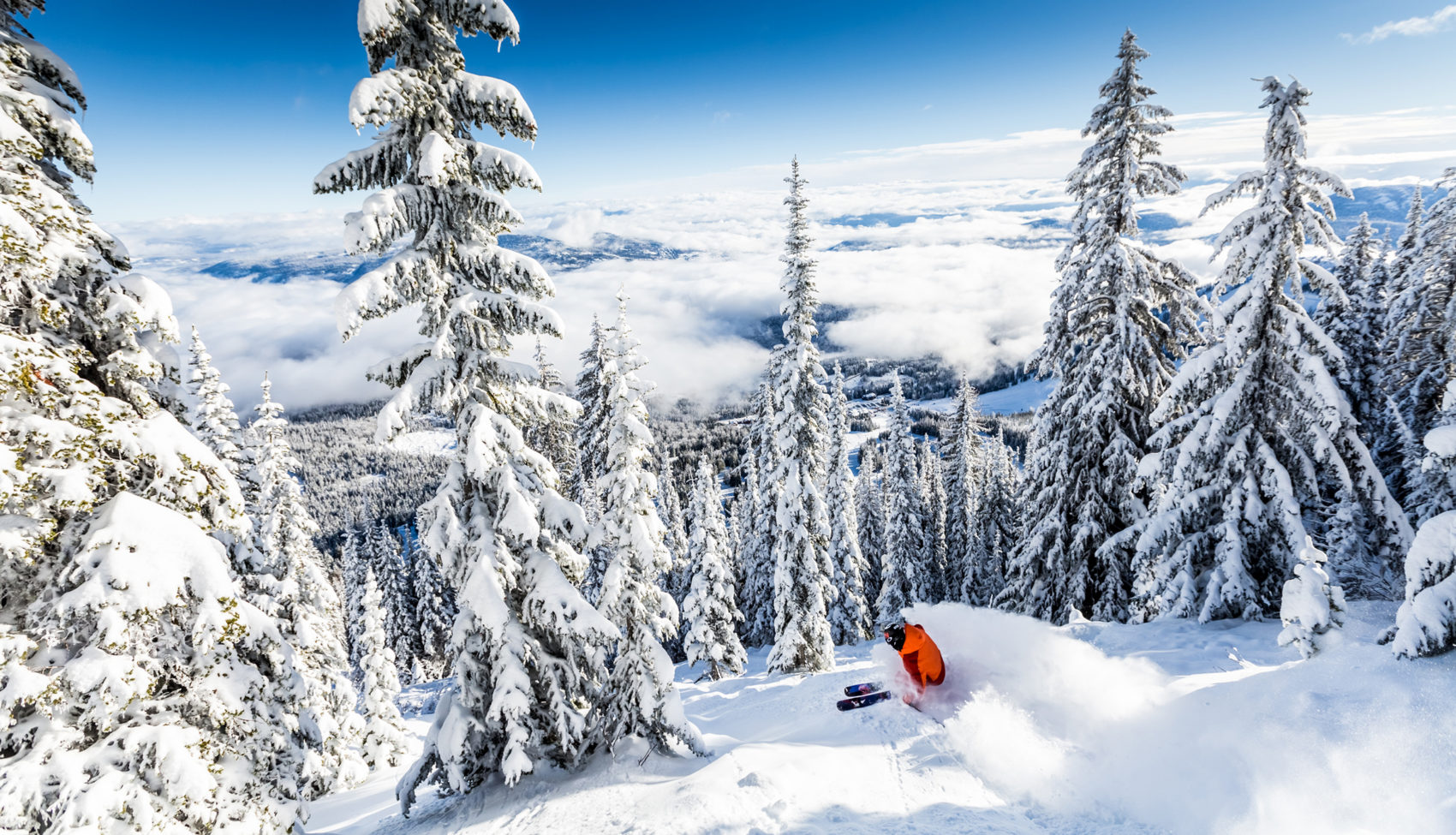 Everyone dreams of a powder day without the crowd. As one of the Top 10 Largest Ski Resorts In North America, RED Mountain Resort offers up some of the most terrain, without the crowds. They are ranked #1 for The Most Acres Per Skier. Take a second to think about that, it's all the snow, without the lift lines or tracked-out conditions. When you've got 3,850 acres of skiable terrain to work with, you're sure to find your own stash of the goods.
RED Mountain Resort By The Numbers:
Vertical Drop: 2,919 ft
Skiable Acres: 3,850 Acres
Number Of Runs: 118
Number Of Lifts: 8
Number Of Peaks: 4
Longest Run: 4.3 Miles
Average Annual Snowfall: 300″
Established: December 26th, 1947