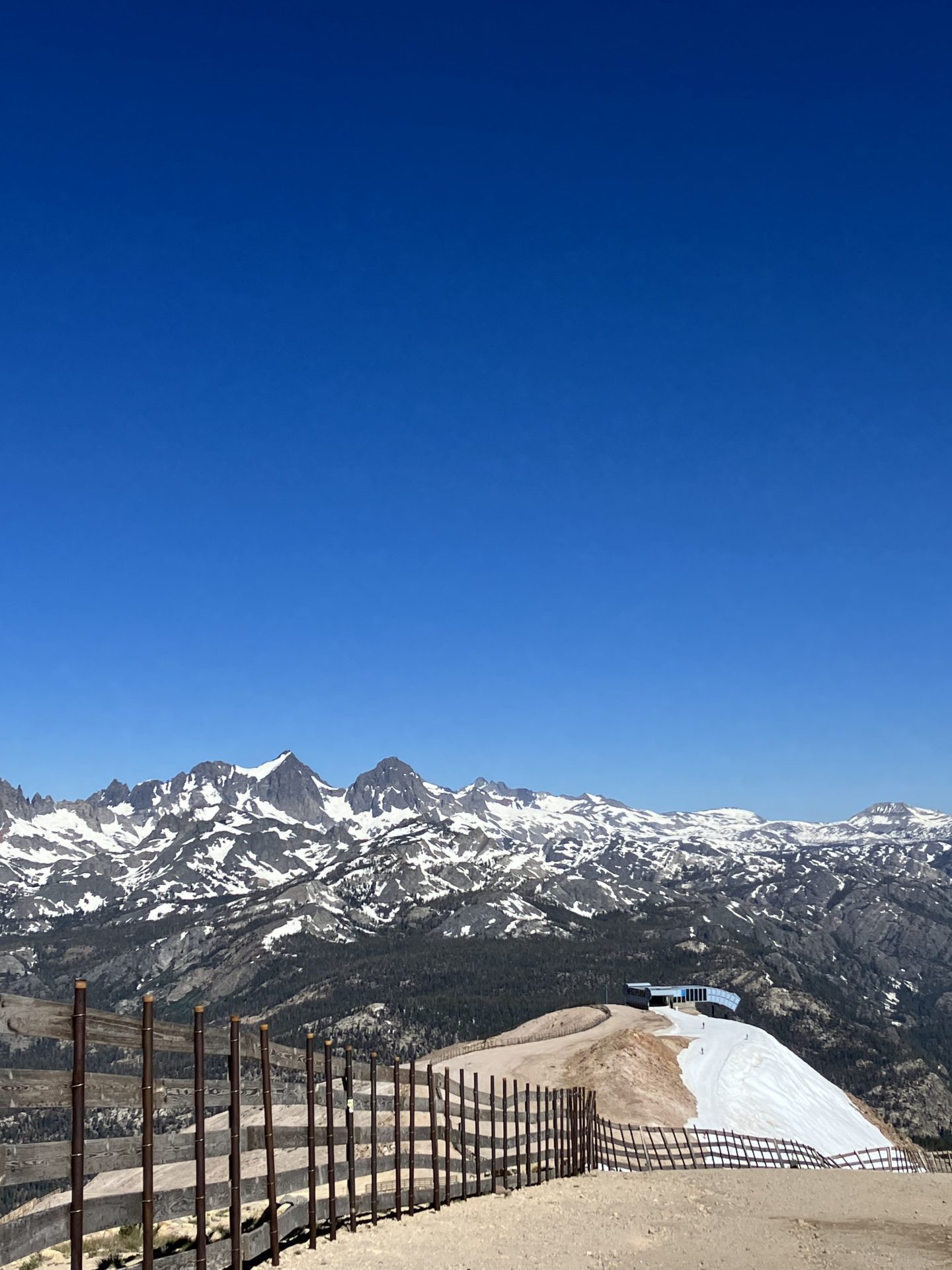 Trip report from July 2023
Day 1: July 10th, 2023
Still recovering from a fever that ailed me the previous day, I set off from Seattle in my parents' 2015 Nissan Rogue at 6 am. Fueled by Yerbs and protein bars, my goal was to complete the 14.5-hour drive in one go. I had left Seattle early enough to avoid Seattle's rush hour but made it to Portland just in time for theirs. I proceeded to cruise through Central Oregon and after 10 hours I was somewhere in Northern California, and I was starting to feel fatigued. The last hour was daunting in the Sierra Nevada, driving through the darkness and relying on the road lines to see where the road turned. With my brief stops, I finally reached Mammoth Lakes at 10 p.m. after 16 hours of driving. I threw up my hammock and collapsed.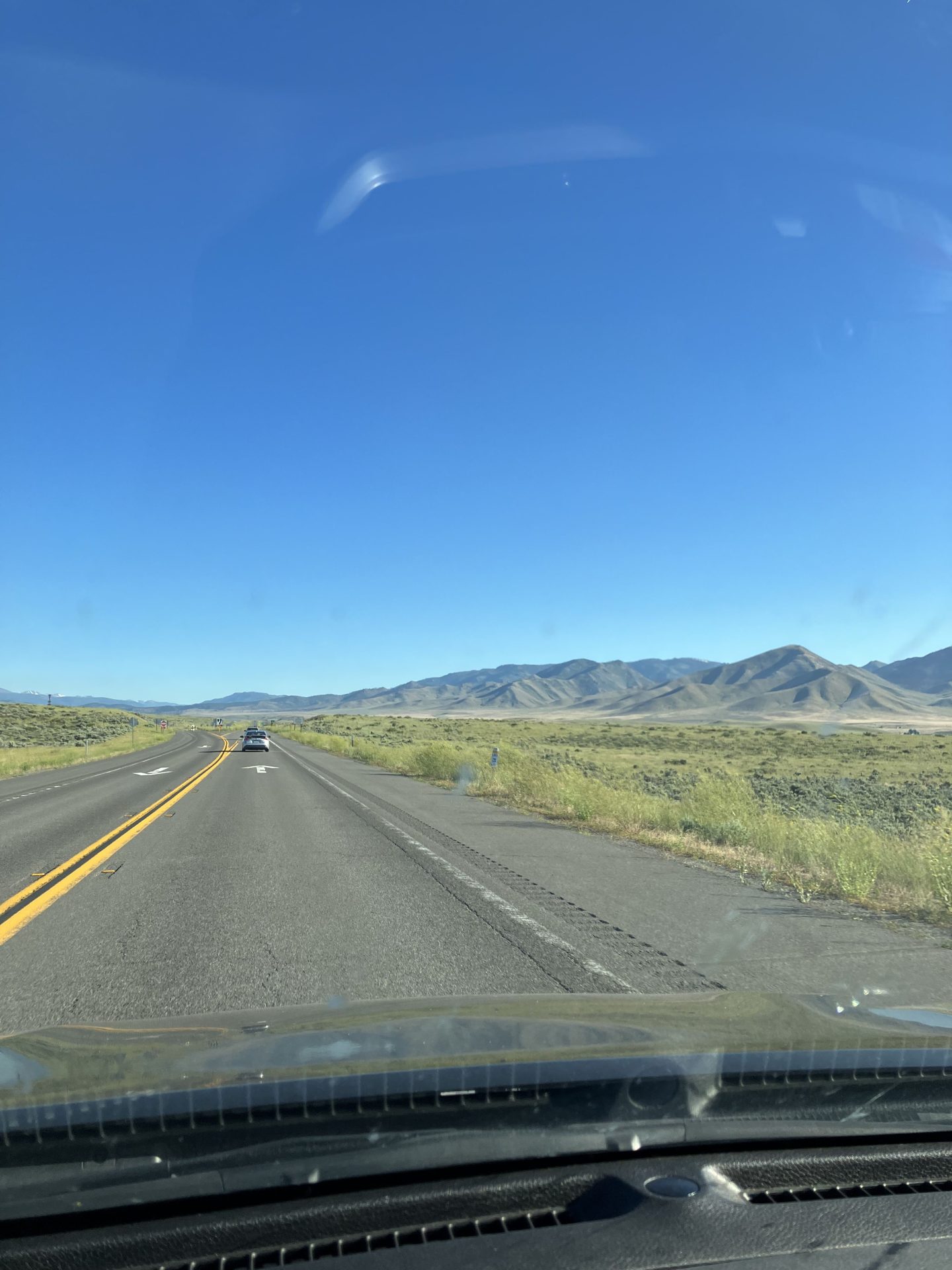 Day 2: July 11th, 2023
I woke up around 9am and made it to Mammoth Mountain at around 9:45, later than I had hoped. I rode for a little while, but I was still sick, so I exhausted quickly. I left the mountain and went on a mellow hike at a nearby lake where the water's edge was lined with fishermen and had a few rental boats on the water recreating. Convict Lake has a breathtaking approach as you drive from out of the valley into the vast mountains, they part to reveal the lake and sprawling mountains. As soon as I got back to my campsite I napped and left to get firewood, there was none around the campsite, so I had to get cash for a bundle. I entered a few stores in search of some cash. The first was a fishing supply store that was being run by a couple of salty freshwater fishermen who told tales of past cases of giardia. My card was declined in multiple stores due to suspicious activity and my phone was dead, so I drove around until I had enough charge to unlock my card. I found the scenic loop and came to regret my campsite choice. I ended the day with a campfire and some Hebrew Nationals.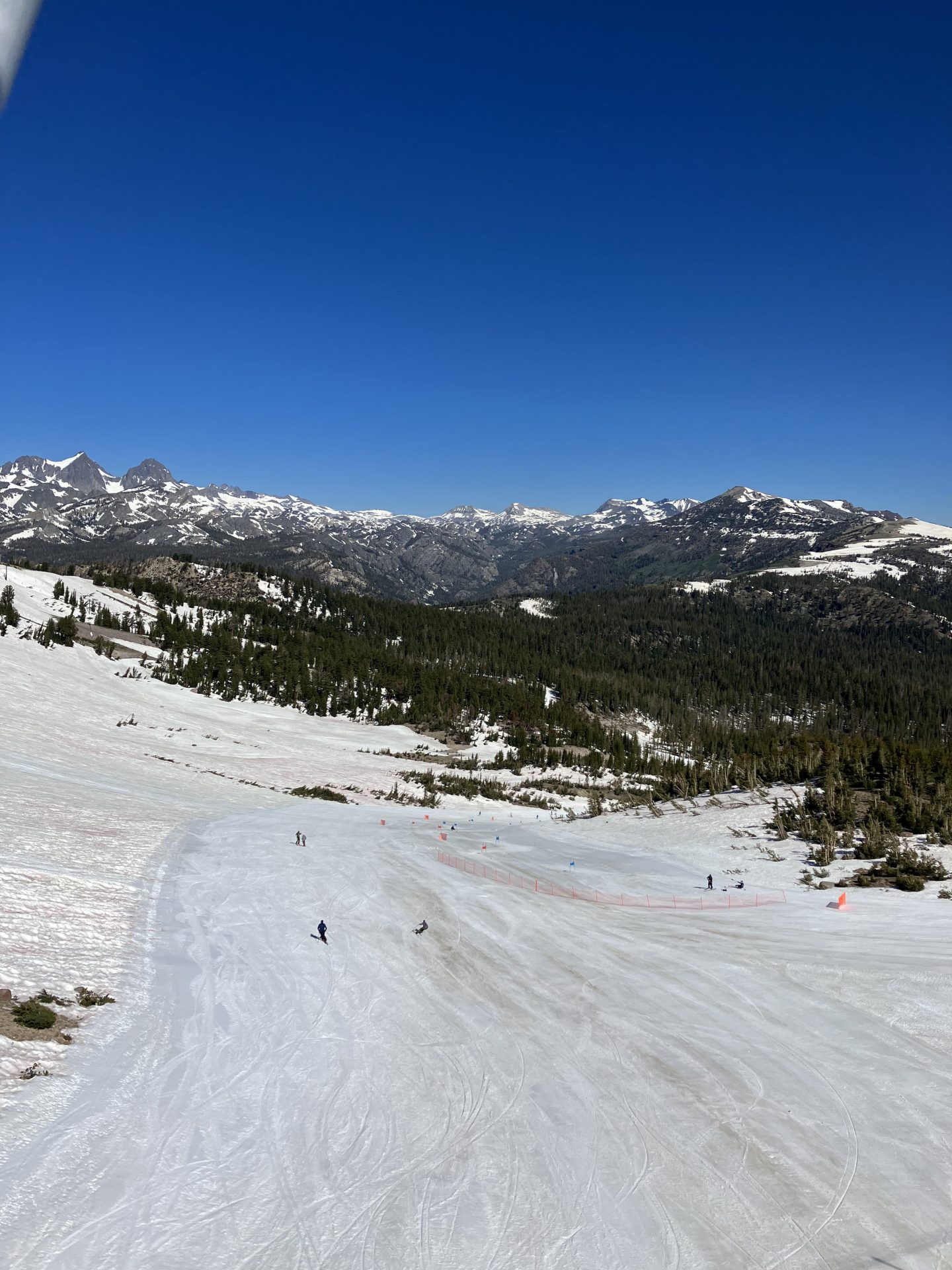 Day 3: July 12th, 2023
The next day I woke up at 9am, again sleeping through my alarm at 7 and still feeling sick. I packed up camp and headed to the mountain. There were even fewer people than the previous day, and the snow was just as good. I went to Chair 3 where I saw a man blasting some rock and roll from the 50s through a headset, while a couple of guys behind me discussed how the Stooges were the Beatles of the comedy world. On one of my chair lift rides I spoke with a man named Andy or Ryan who had a shared distaste for RVs and campsites, he spoke carefree and didn't seem like the type of person who didn't enjoy being tied down. I explored what was still left of the mountain and left around 12. I drove through Sonora Pass, the steep and winding pass is extremely beautiful with meadows and massive rock faces. Once I made it through the pass, I ended up camping on a service road near a little town called Strawberry.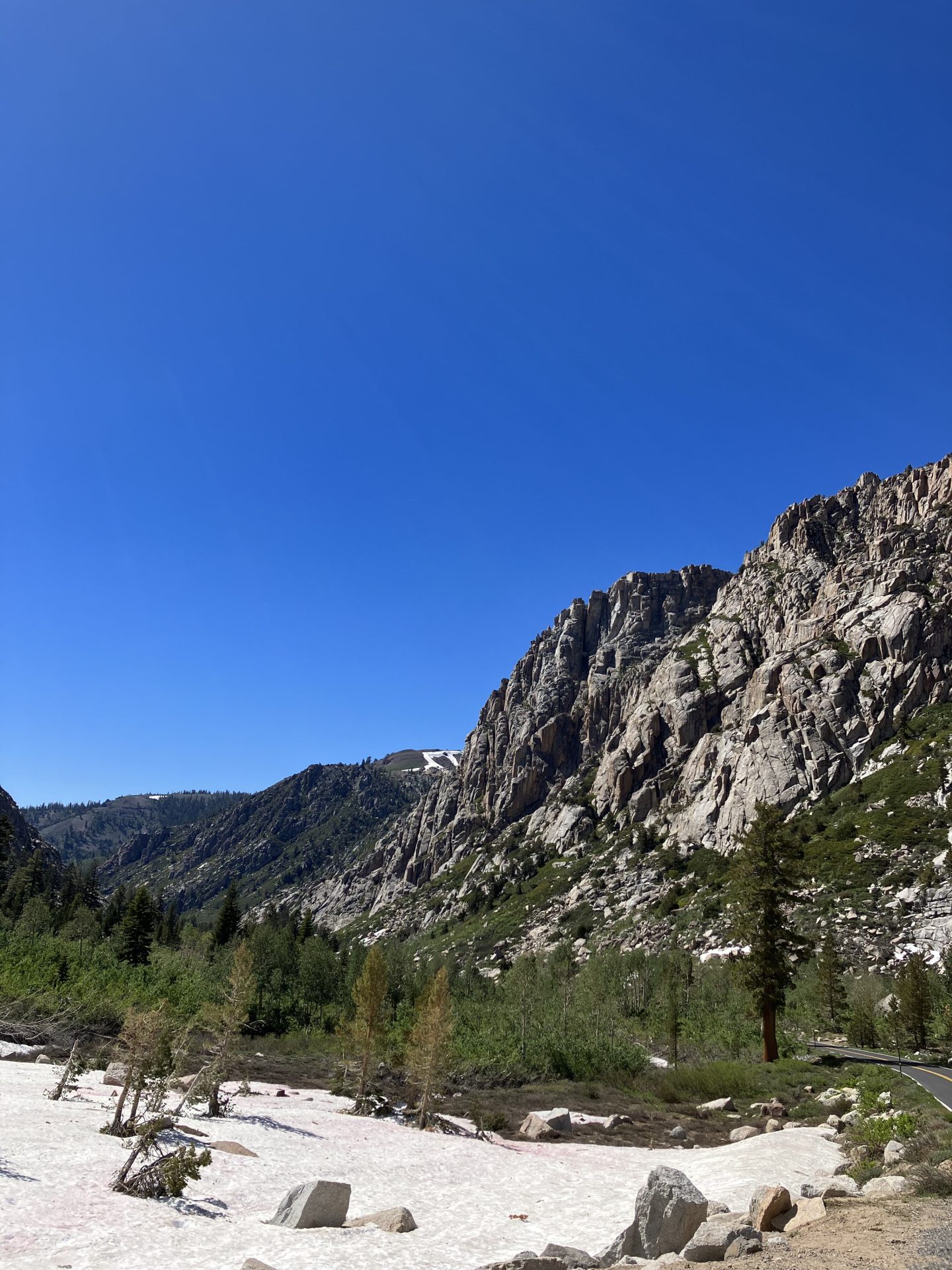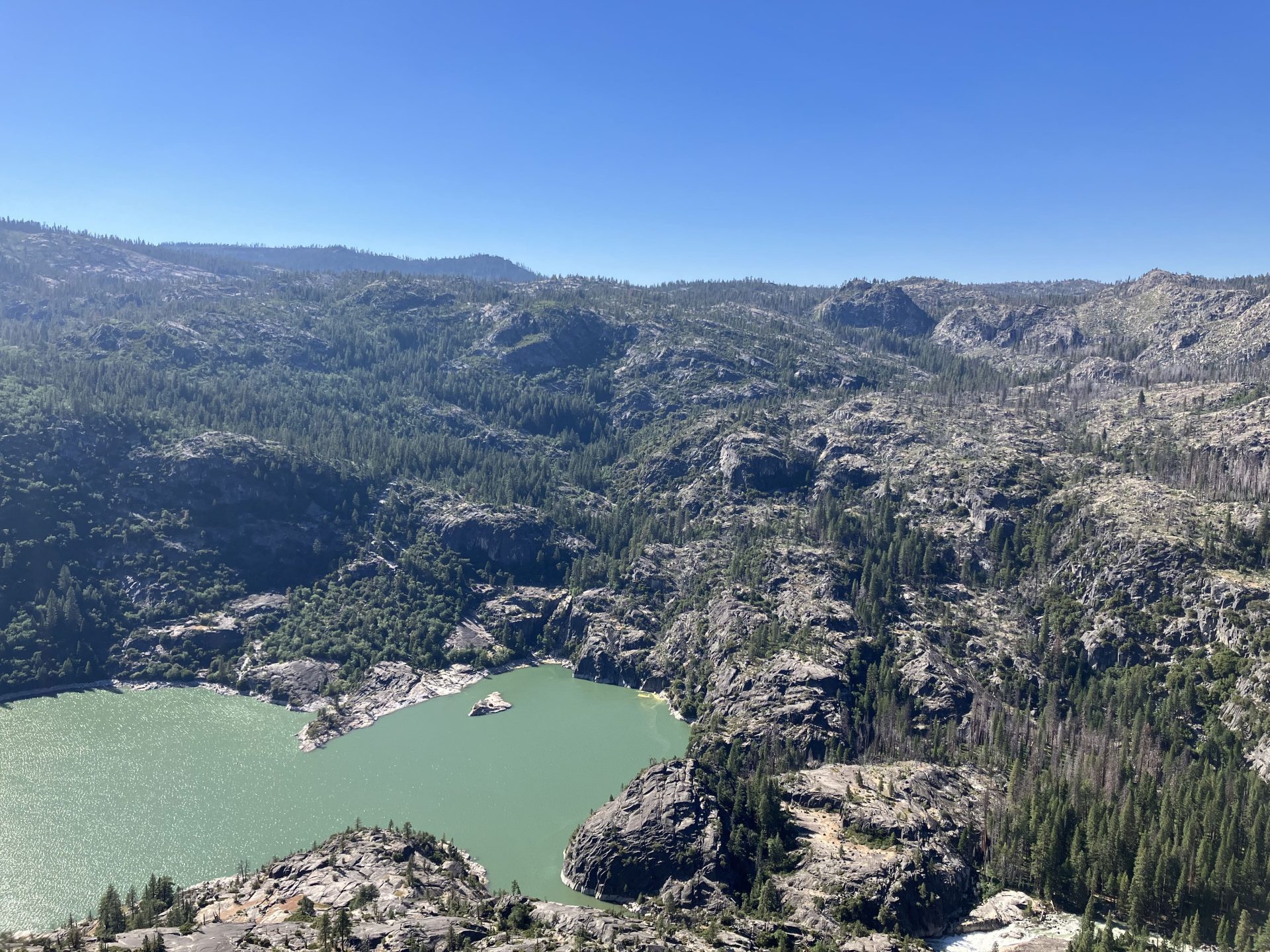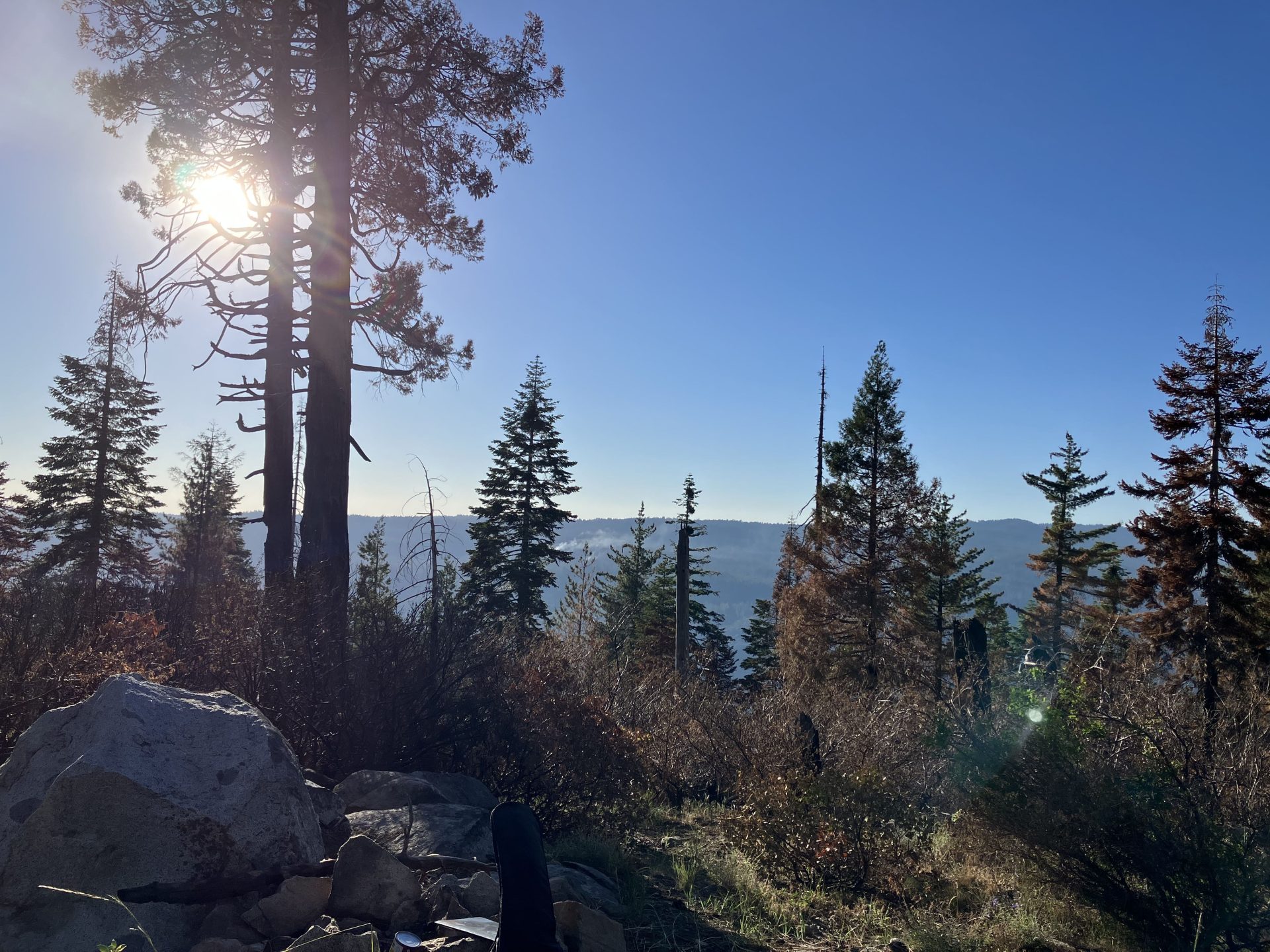 Day 4: July 13th, 2023
Cruising through the heat after an early rise and shower in Strawberry, I aimed to get to San Francisco around midday and follow the 1 up the coast. I charged through the desert and made it to the Golden Gate Bridge lookout park at around 1. It seemed like an insignificant landmark, so I continued up the coast. At around 4 I began to look for camping. A few sites were full, there were many RV parks, I made it to Salt Point and realized I didn't have enough cash for the fee. I backtracked South and stopped in all sorts of places to find cash. One stop I made was at a RV park that seemed to be the homeowner's yard. I approached the owner as she was unloading groceries, there was another customer there, so I got in line. I asked if there was a vacancy, and she seemed to think we were together and offered to show us some more private site. I soon left and got cash further South. Around 6 I finally set camp and walked through the forest into a yellow grass field and onto the rocky cliffs, where I sat and watched the sunset. As I walked back towards my campsite, I crossed paths with a woman whose only distinguishable feature was her blonde hair. She had covered her head in a hood and shades. She was holding some kind of beacon and I asked what she was looking for, and her response was barely even a mumble, "a trailhead." She spoke in a very quiet voice and spoke with me briefly before we parted ways. A bit unnerved, I return to camp for dinner.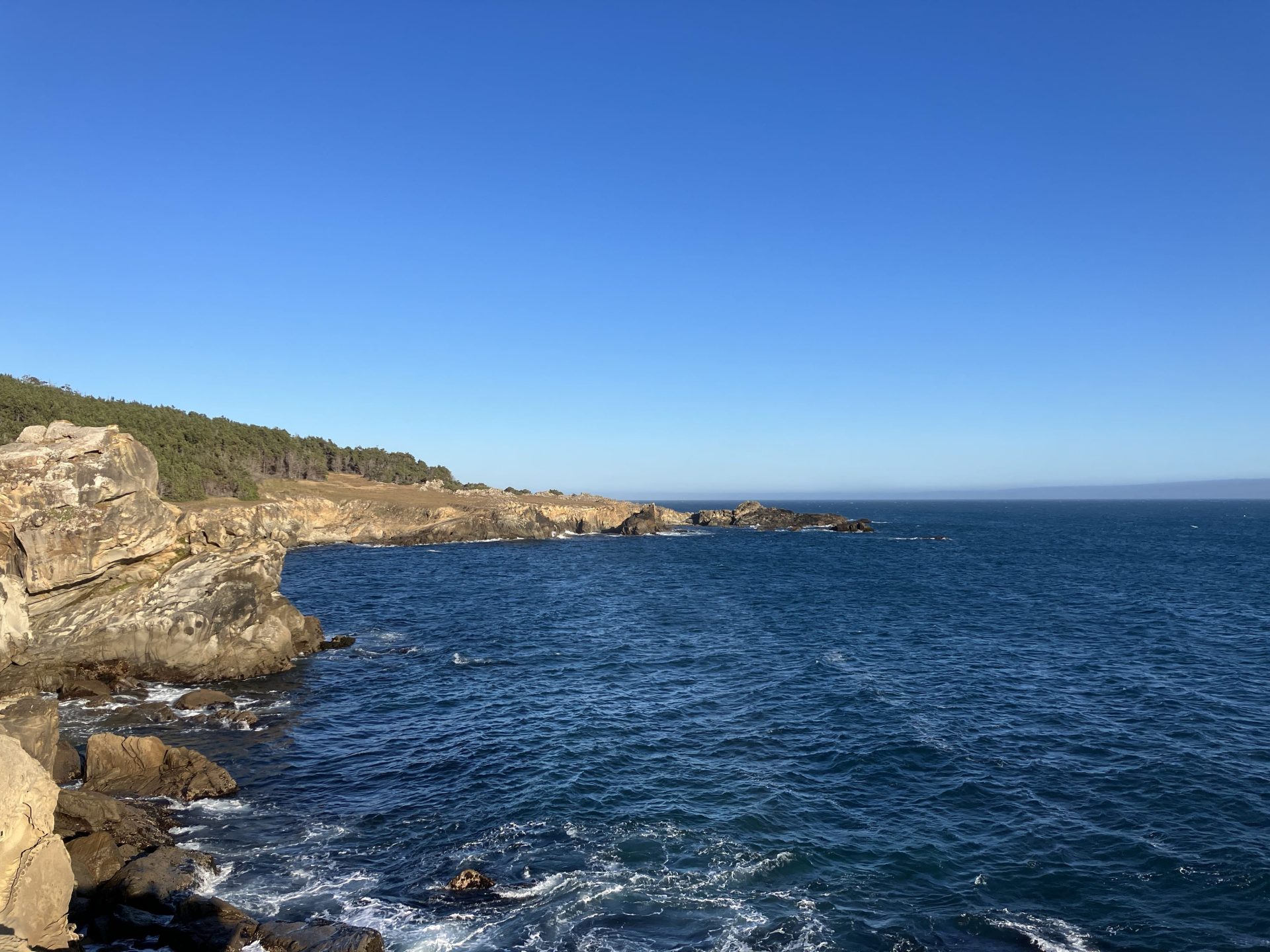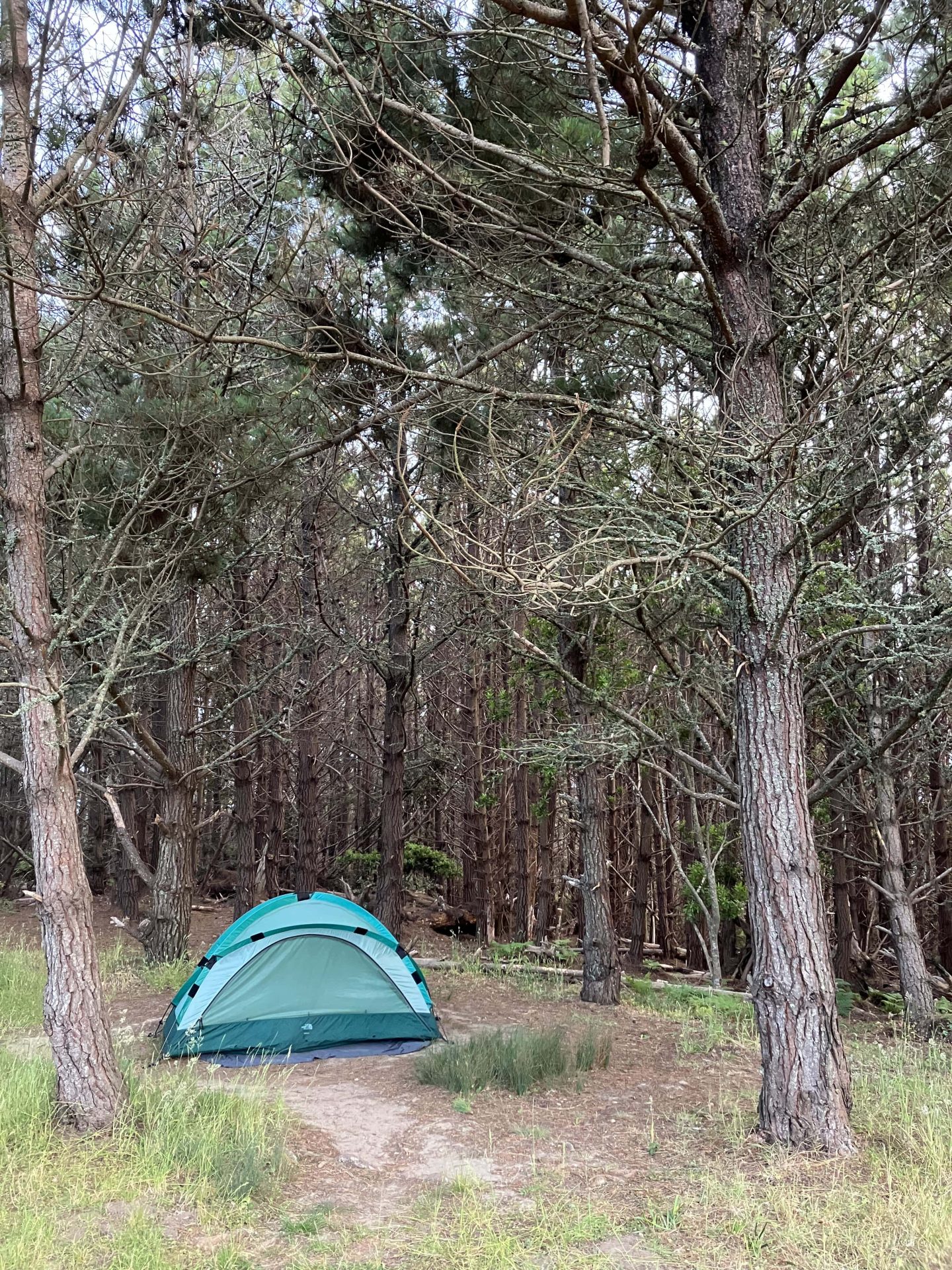 Day 5: July 14th, 2023
I continued North, rarely stopping, and regrettably ended up driving the whole day. Exhausted, I crashed in a motel in Coos Bay. A small fish town and within an hour of being there I witnessed a bar fight.
Day 6: July 15th, 2023
I left Coos Bay around 10 with my next stop in Yachats, so I only had a couple of hours of driving. Along the way I stopped at a number of beaches and an art gallery. In Yachats, I watched a couple of surfers in the bay and stayed with my cousin.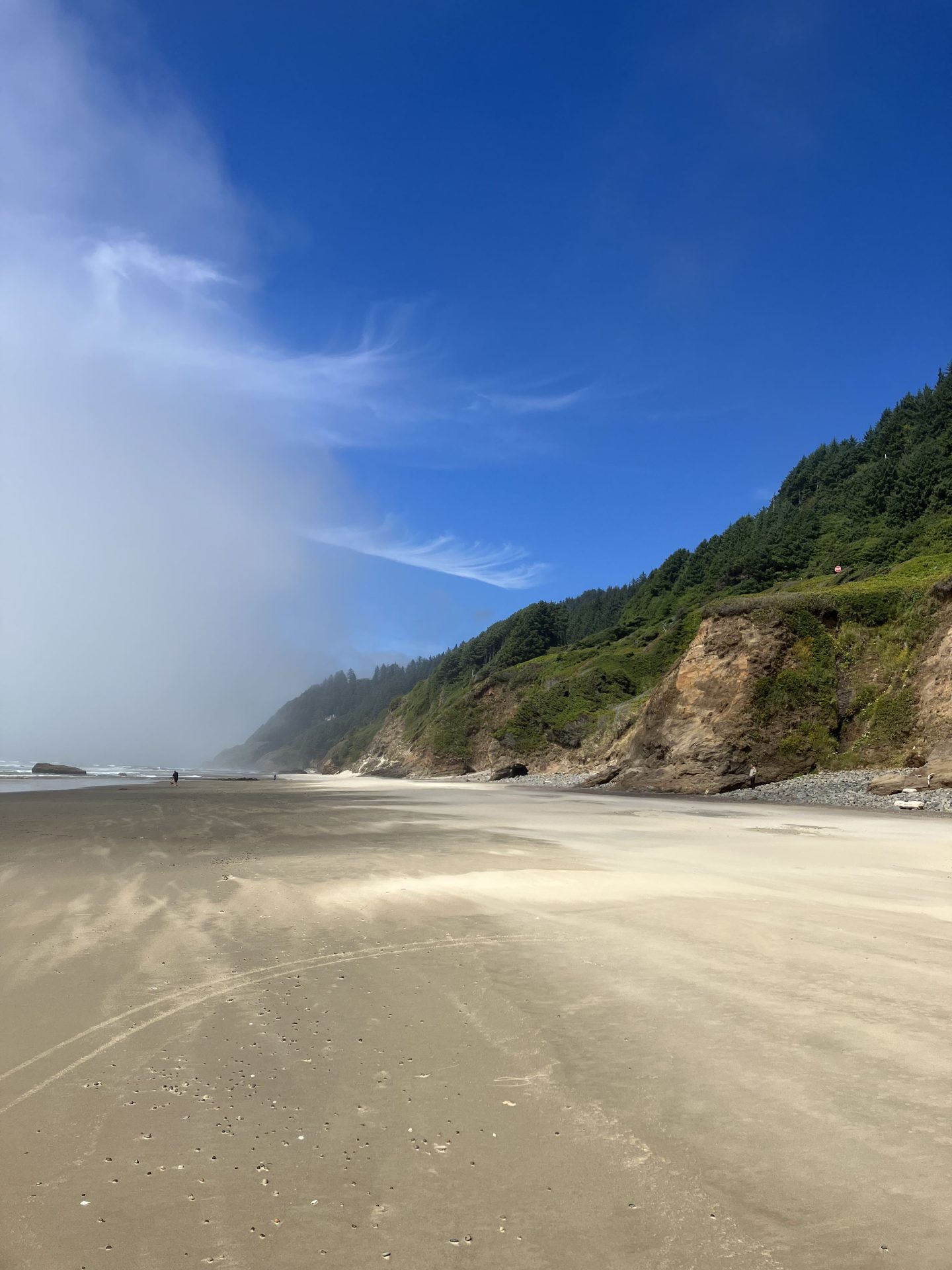 Day 7: July 16th, 2023
I left Yachats and headed for Cape Lookout. The hike was filled with sun and spots of rain, though I was still able to see the coastline.
Day 8: July 17th, 2023
I returned home after a week away and over 2,100 miles of driving.