Report from January 20th, 2019
When skiers think of British Columbia's mountains, they think of big terrain, deep snow, thick clouds, but most importantly…
Gargantuan pillows.
That is exactly what Duncan and I hoped for on the 45-minute drive from Revelstoke to Rogers Pass. As we were approaching our destination, I glanced at the side of Highway 1. The pillows were rapidly growing in bulk, from the size of a small box to that of a large SUV.
After considering the avalanche hazards in the area, we choose to explore a very conservative eastern aspect terminating at treeline. The warming temperatures close to the freezing point combined with solar heating and an underlying sun crust from a weeklong drought rendered the alpine snowpack relatively unstable.
It only took 20 minutes to reach our objective, a 600m long slope littered with untouched pillows that would tower over a small house. Fortunately, someone had already carved an uptrack halfway up the field. With 25cm of new snow, we raced up the run, hoping to get some half-decent face shots.
As we neared the end of our uptrack, the sun soared high over the mountains, filtering through a thin veil of clouds.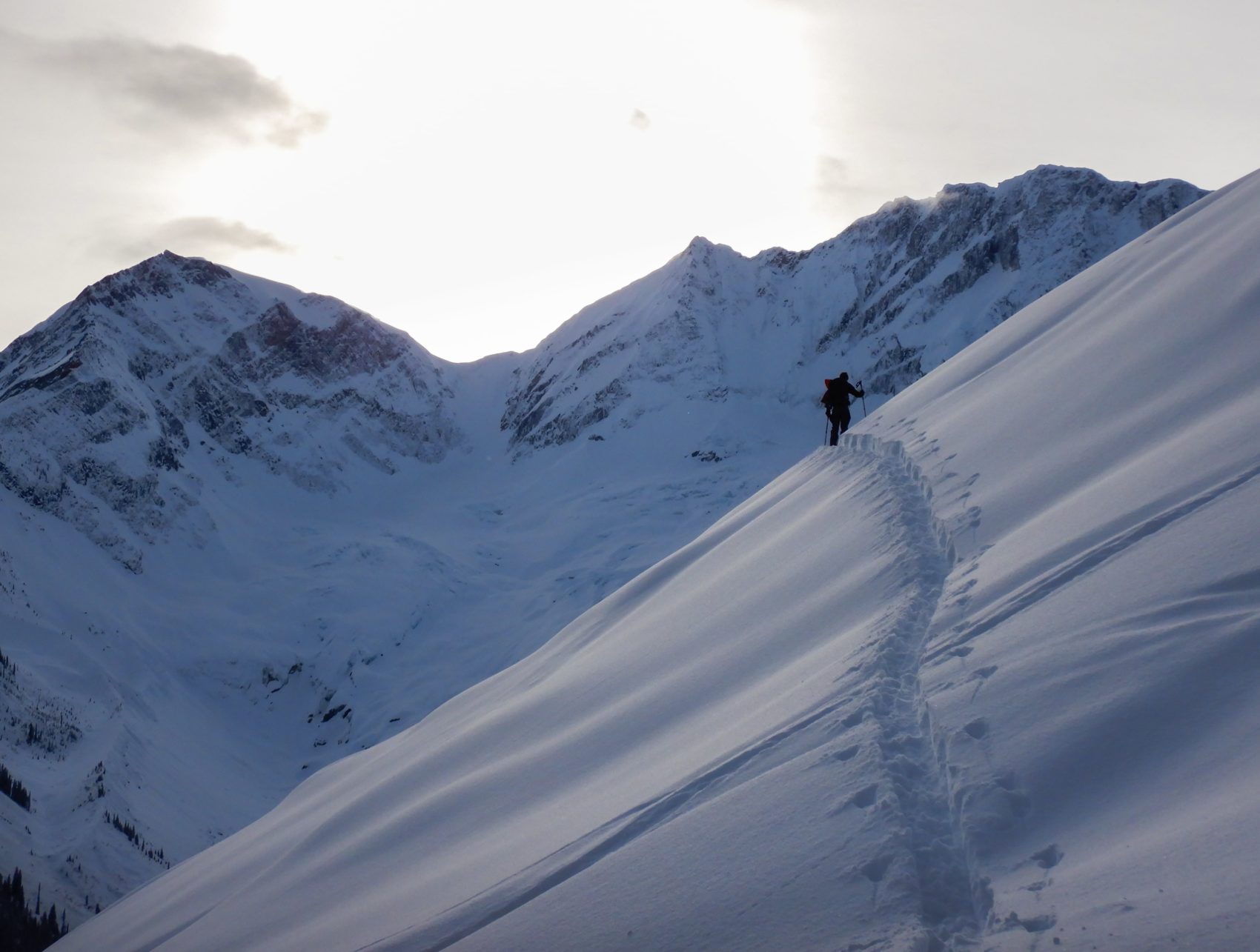 At the top, the sun was visibly getting stronger. We noticed pin-wheeling and wet sloughing across the landscape. Our backcountry instincts kicked in. Alarm bells rang in our mind. Time to move!
We quickly transitioned into ski mode. Duncan moved in position for the shot while I meticulously planned my line.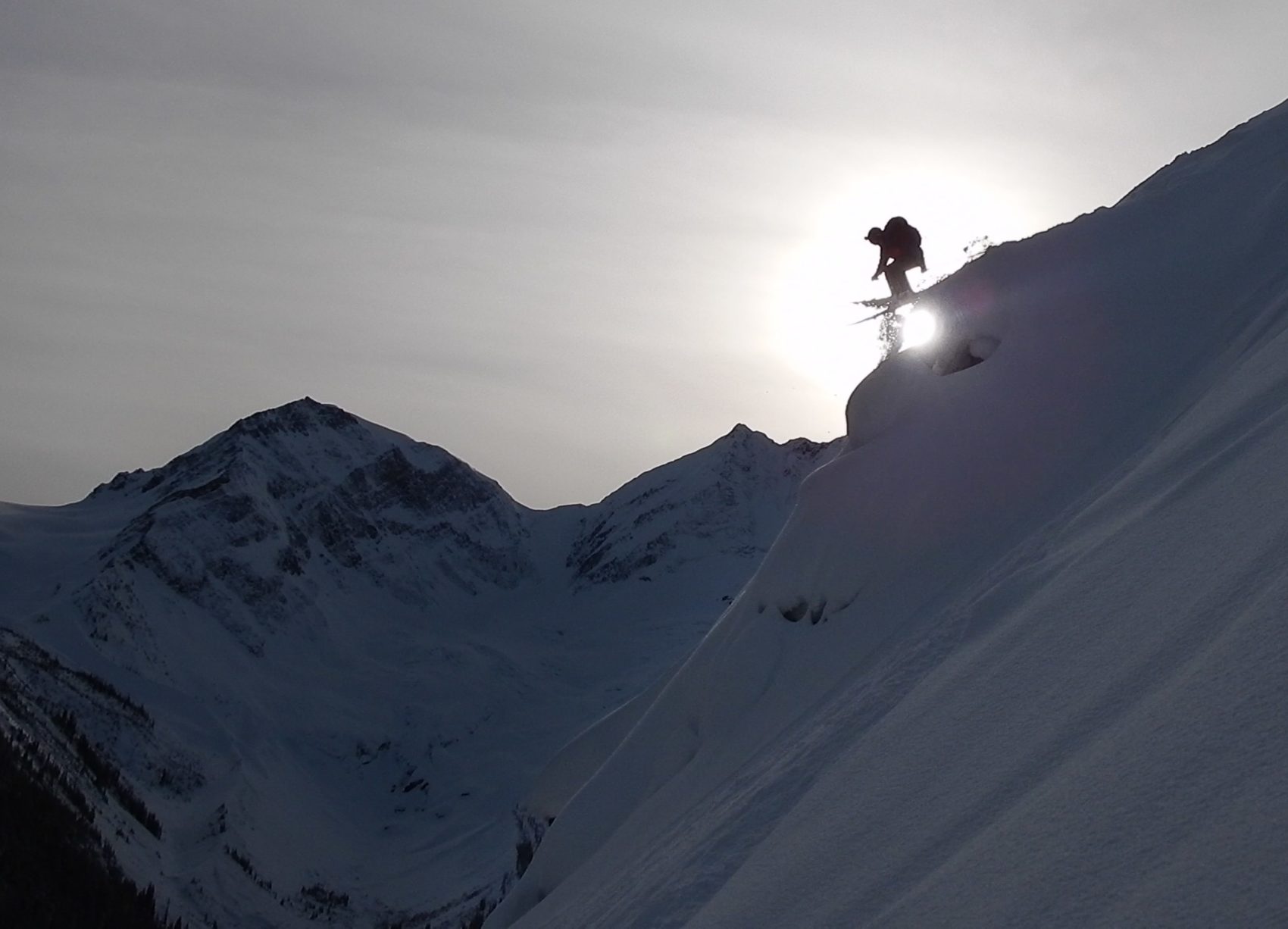 We crisscrossed the treeless pillow field searching for our next line.  We felt the sun crust resting below the fresh powder. Our knees took the brunt of the impact as we bounced off from one frosty mushroom to the next.
Duncan has just the eye for it. It didn't take long for him to spot a spectacular pillow line.
Duncan pushed on for a second serving. I rested my bruised shins and aching knees from an unsuccessful stunt, a gentle reminder of the importance of risk mitigation in the backcountry.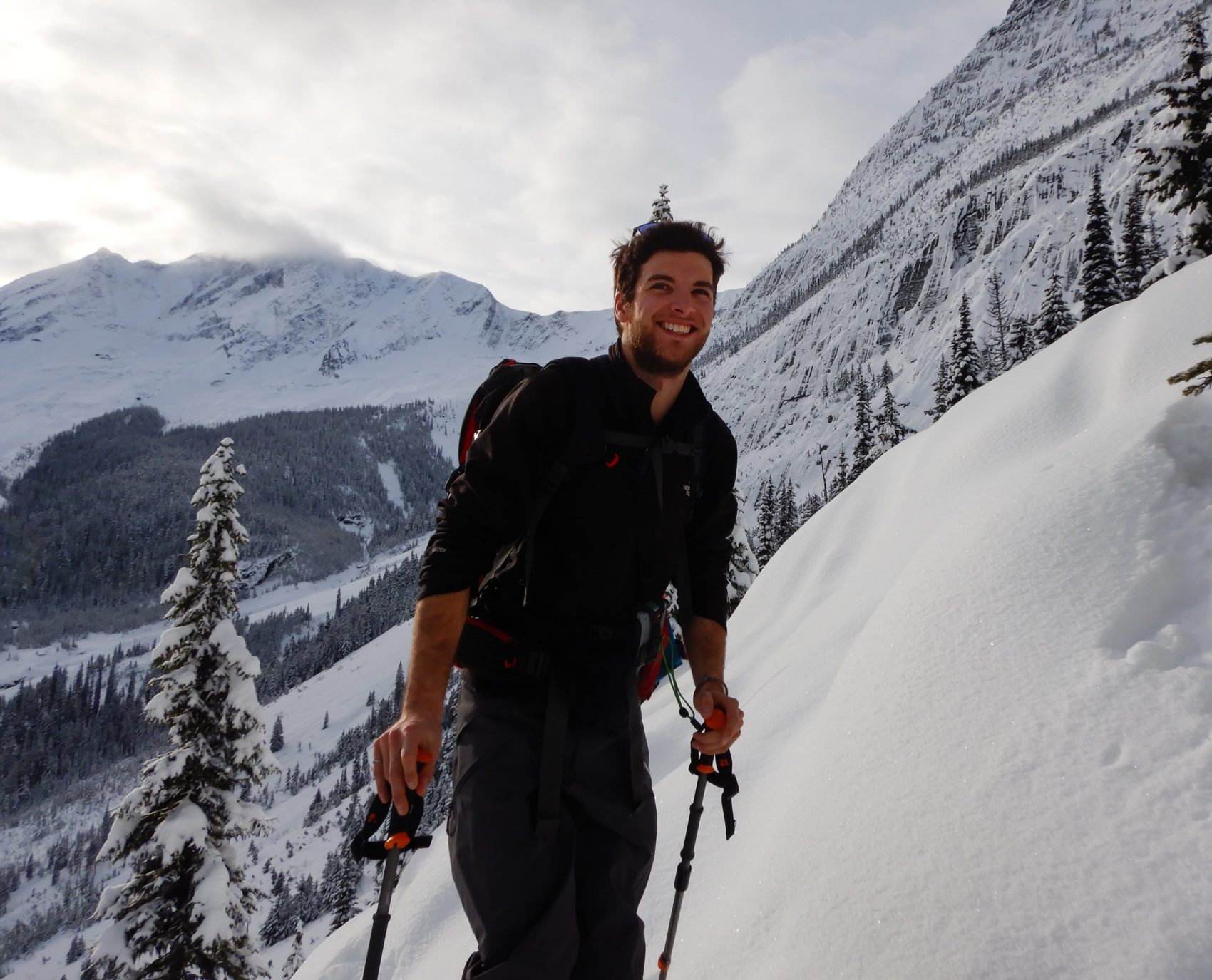 SNOW FORECAST
AVALANCHE FORECAST
PHOTOS