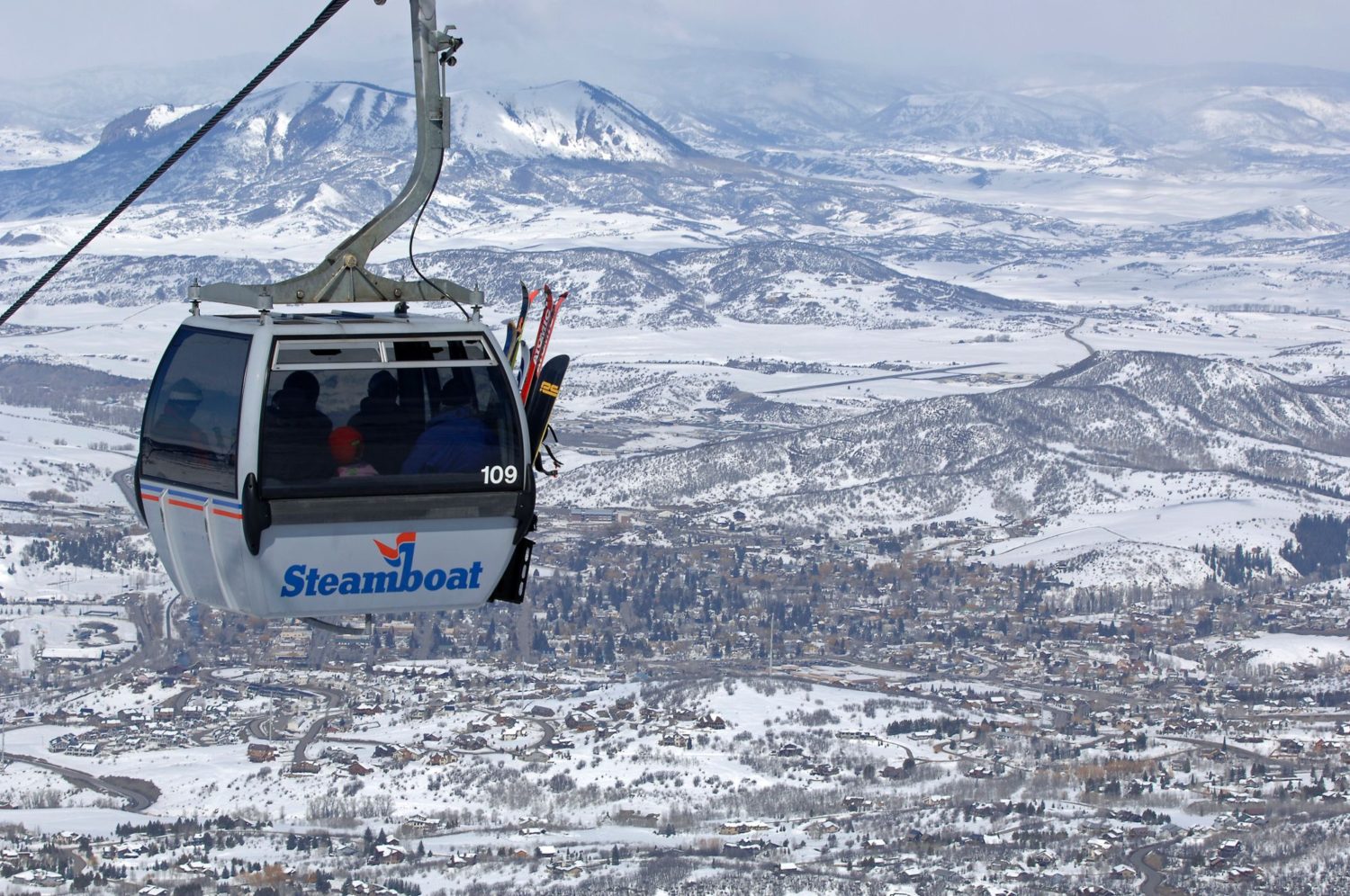 Routt County, CO, home to Steamboat Ski Area, has joined Summit County, CO, in moving from Level Yellow (concern) on the state's 'Safer at Home' dial to Level Orange (high risk).
"I think this is obvious that it needs to be done. There is no question that further restrictions are problematic for our businesses, and there is also no question that the level of disease prevalence in our community is unacceptable."

– Commissioner Beth Melton
The county made the decision before state health officials did it for them. The county had previously restrained from enforcing tighter restrictions to stop the rise in the number of new covid-19 cases. The new restrictions begin today, Wednesday, November 11, at 8 am. The county plans to reconvene on Friday to discuss if any further restrictions will be necessary.
Level Orange restrictions require that restaurants and retail stores run at 25% capacity. There is no guidance for ski areas if a county enters Level Orange. However, the highest, and final level, would be a total stay at home order, essentially closing ski resorts. The county has stepped in to save the ski season, which is scheduled to begin in less than two-weeks.
The county's two-week case total has risen rapidly to 90, above any level on the state's 'Safer at Home' plan, and within the state's 'Stay at Home' metrics, reports the Steamboat Pilot. No county has yet moved to the 'Stay at Home' level.
In a recent blog post, Arapahoe Basin COO Alan Henceroth said that if we want to enjoy winter, the time to act is now. Wear your masks, maintain social distancing, and keep to small groups.
Across the pond in Europe, France, Germany, and Austria have all entered lockdowns, forcing their ski resorts to close. Just yesterday, Winter Park Resort, in Grand County, CO, announced they would be postponing their opening day due to, among other things, 'health concerns'.