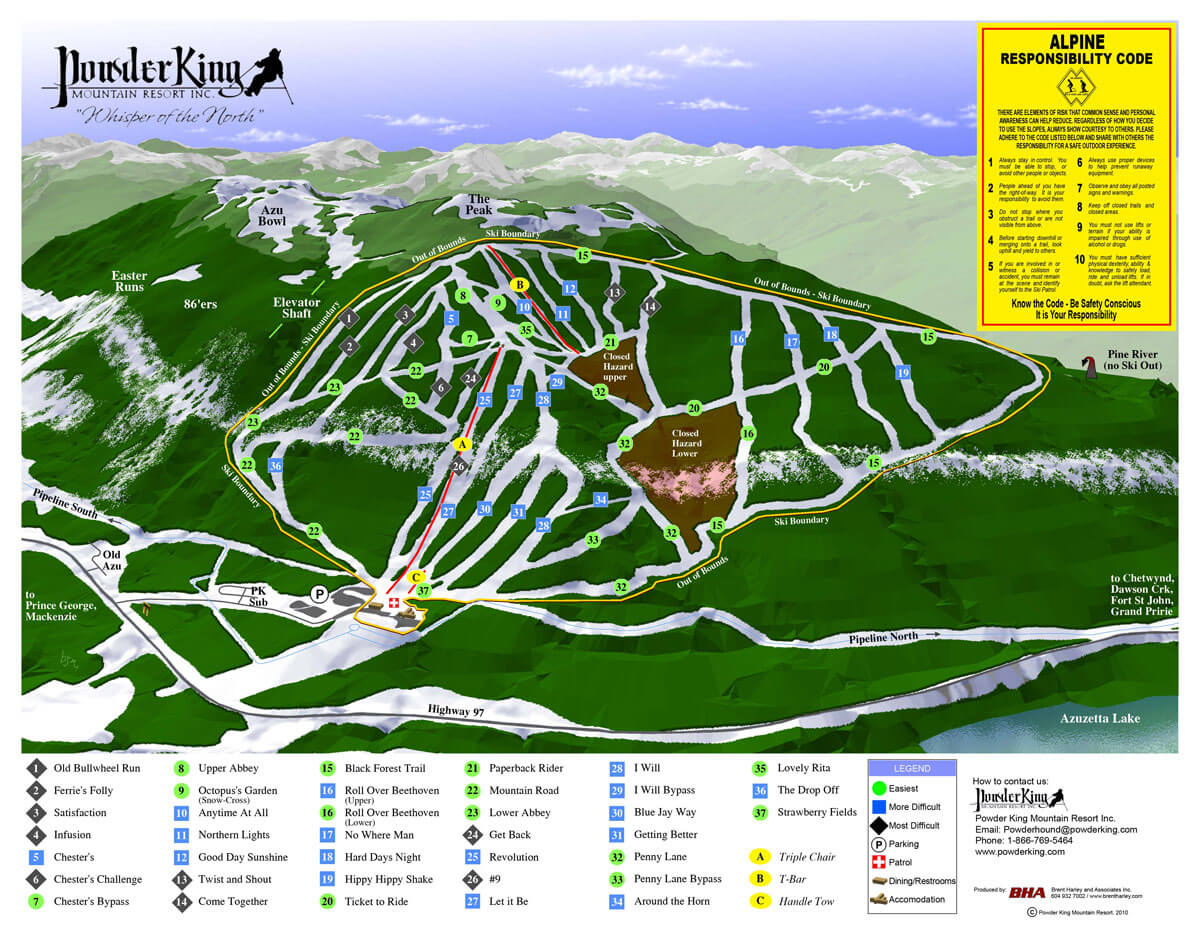 Powder King Mountain Resort is currently listed for sale at C$8.25 million, and the future lies in the hands of the British Columbia Supreme Court.
According to Pique NewsMagazine, former part owner James "Jim" Christopher Salisbury left his wills unsigned before he died on April 16th, 2022. Jim had been dealing with health issues for a long time, but his prolonged battle with a lung disease began worsening in early April. 
He was flown to a hospital in Prince George, where he was diagnosed with cancer throughout most of his body. Jim was on life support for two weeks and could not review and sign the wills that would have kept the resort in the family. 
Jim had been planning the resort's future for nearly eight months before his death. He had originally planned to create a family trust, but he eventually abandoned that idea in February 2022 to use his wills to determine the resort's ownership.
Jim and his widowed wife, Heidi Robyn Salisbury, held complete ownership through a holding company on a 50-50 division. Heidi filed a "testamentary intention" clause on August 14th of this year, meaning that Jim had planned to sign his wills but could not because of his condition in the last months of his life. 
In testamentary intention cases, the court has the power to determine whether Jim had planned to sign the wills in their current state. In this case, there are references to video meetings between Jim and his lawyer confirming his intent to sign his will. 
In addition to the ski resort, Powder King Resort Inc. runs Azouzetta Lake Resort, a general store, and a gravel pit in the District of Mackenzie.
Powder King Mountain Resort is #4 in North America for its snowfall. The mountain is a local favorite in British Columbia that lives up to its name. It's beloved for its old-school nature and substantial backcountry access. They are also renovating their lodge in the village with a new rental shop, bathrooms, and expanded seating.