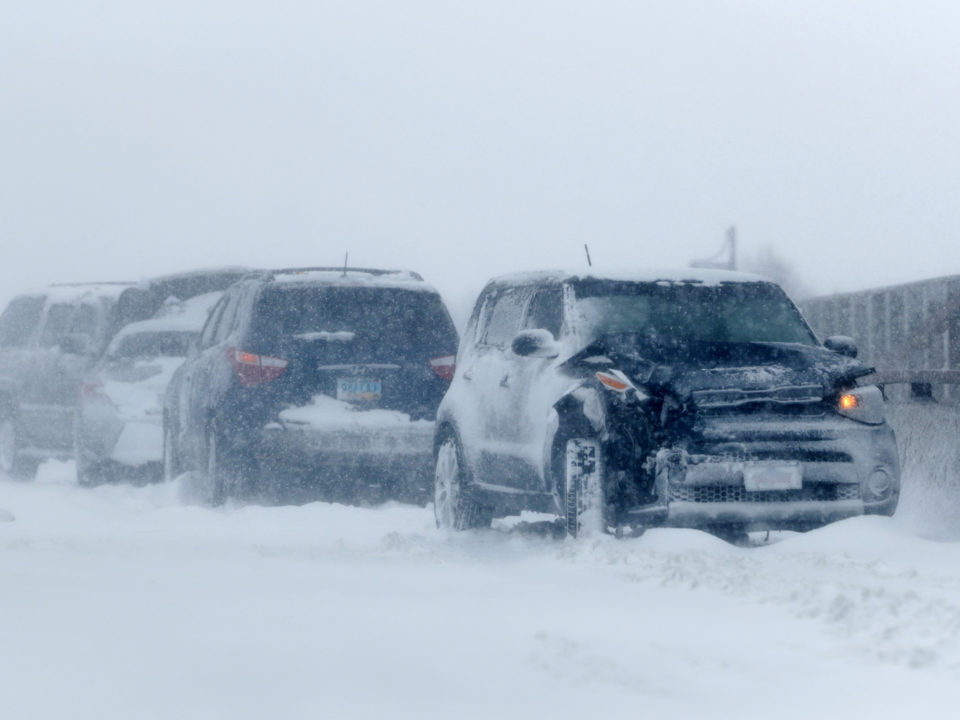 The National Weather Service is rolling out a new severe weather alert that warns of intense, but short periods of snowfall and wind resulting in reduced visibility called snow squalls.
Snow squalls are quick bursts of intense snow accompanied by strong, gusty winds. They're typically short-lived, lasting less than three hours and are most common during the day.
A snow squall can rapidly reduce visibility and create treacherous driving conditions that can lead to chain-reaction accidents.
When you receive a snow squall warning (or any other type of severe weather alert) on your phone, it means that impactful weather is imminent. Like most other weather phenomena, as long as you're prepared for the weather at hand, you should be fine. But it's important to understand what these threats actually mean, and what you should do if you see one pop up on your phone this winter.
If you receive a snow squall warning on your mobile device, avoid or delay travel until the squall passes through. A squall will typically move through in 30 to 60 minutes.
If you are traveling during a snow squall and can't exit in time, reduce your speed, turn on your headlights and hazard lights and allow plenty of distance between you and the car in front of you. It's also best not to slam on your brakes during a snow squall since the roads will likely be icy or snow-covered. Slamming on your brakes could contribute to the loss of vehicle control and also increase the risk of a chain-reaction crash.
As the winter months approach, make sure you know where you'll receive those warnings (on your phone, computer, et. al), how to react to those warnings, and what to do if you're stuck outside in the elements. Be safe out there this winter!