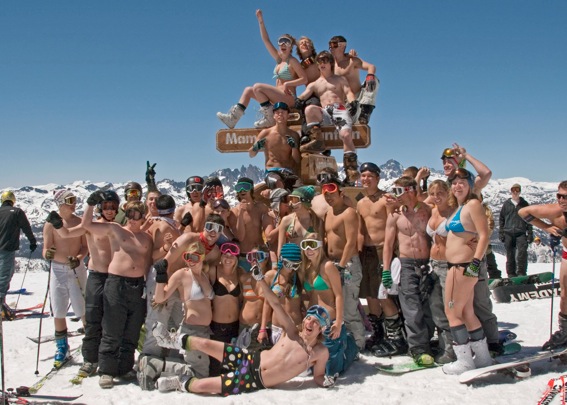 As lockdown measures across the nation begin to be relaxed our thoughts are turning to the possibility of spring, or potentially summer, skiing and eking out some bonus lift-served turns at ski areas this season.
A number of states have specifically mentioned reopening ski areas. Oregon Governor Kate Brown has stated that she will soon be issuing an executive order that would allow ski resorts to reopen, and in Colorado, Governor Jared Polis has said on record that he would like to see skiing on Memorial Day. Utah is also relaxing measures, as is California, who have begun reopening beaches. Mount Baldy in California reopened towards the end of April with strict social distancing regulations as an example of how it can be done.
However, there's no point in getting excited if there's no snow, and we're well passed the closing dates of the majority of resorts anyway. But there are a select few that remain open as long as there's snow to slide on.
Below is a list of resorts that tend to stay open into June, and the closing dates of those resorts in the last few years. What do you think the chances are of skiing at any of these resorts this summer?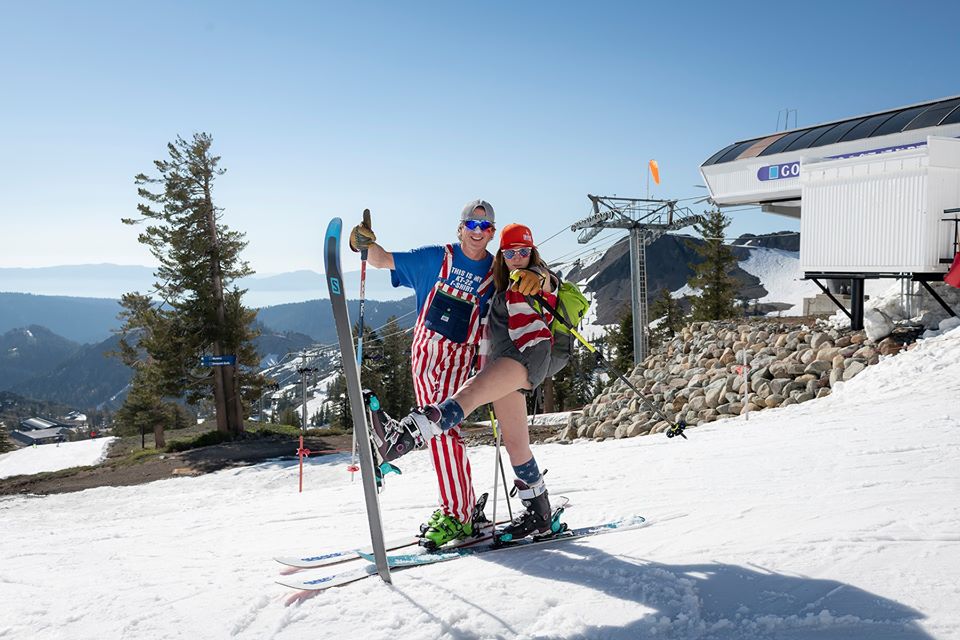 California:
Squaw Valley Alpine Meadows: Twice in the last 5 years, the Spring Skiing Capital™ has stayed open passed May. In 2017 they closed July 15th, and in 2019 July 7th.
Mammoth Mountain: Since 2015, Mammoth has stayed open for spring and summer skiing, including an epic 16/17 season when they closed in August! Closing dates for the previous four seasons are 07/04/16, 08/06/17, 06/17/18, and 07/28/19.
Utah:
Snowbird: Happy to stay open as long as there's snow, Snowbird often stays open until the end of May, and into June during good snow years, and last season they skied on Fourth July. Last year they had well over 600″ of snow, this year they're at around 550″. Could we see The Bird reopen this spring? Post May closing dates last few years: 06/11/17, 07/04/19.
Colorado:
Arapahoe Basin: The longest season in North America, A-Basin usually stays open well into June and managed beyond Fourth July last year. They have already talked about reopening this season. Closing dates the last five seasons are: 06/14/15, 06/12/16, 06/11/17, 06/03/18, and 07/15/19.
Woodward Copper: Not for public access, Woodward Copper is a co-ed residential summer camp for kids ages 7-17 that has announced its looking to open the week of July 5th, usually through mid-August.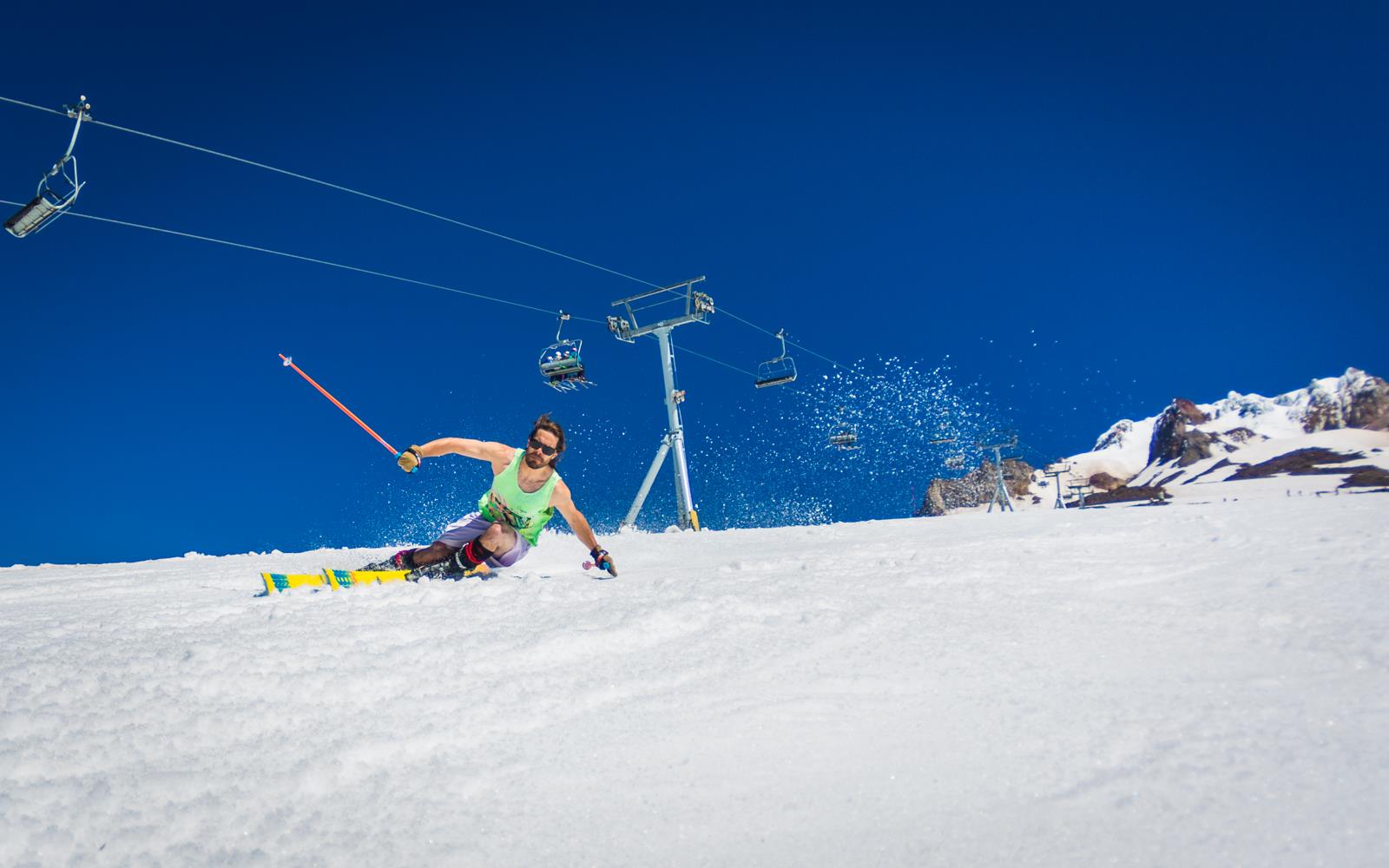 Oregon:
Timberline Lodge: North America's only year-round ski area. With the exception of two weeks for maintenance every September they're not used to closing. The resort is eagerly awaiting Governor Kate Brown's executive order to give them the green light for reopening. Could reopen as soon as this weekend.
Wyoming / Montana:
Beartooth Basin: North America's summer-only ski area. Every year from late May to early July the mission of cash-only Beartooth Basin is to keep the spirit of skiing alive with two surface lifts atop the iconic 10,000-foot elevation Beartooth Pass, MT-WY. They have already said they are targetting an opening on May 30, 2020, for the summer ski season despite the ongoing global pandemic. The area has struggled in recent years and even launched a GoFundMe in April 2019 to help fund lift maintenance.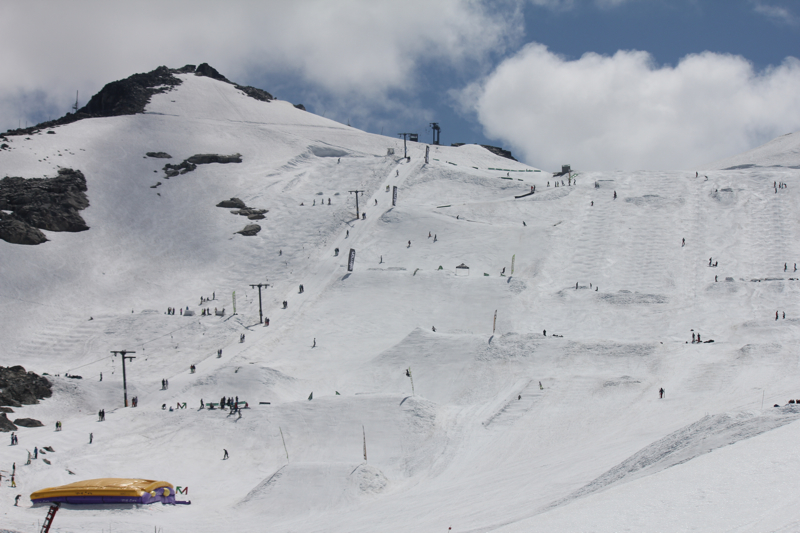 Canada:
Whistler Blackcomb, BC: Horstman Glacier on Blackcomb Mountain usually opens early June through until mid-July. Last year they closed 16th July.
*Historical dates in this article were obtained from Snowpak. 2019 closing dates were taken from resorts' Facebook posts.