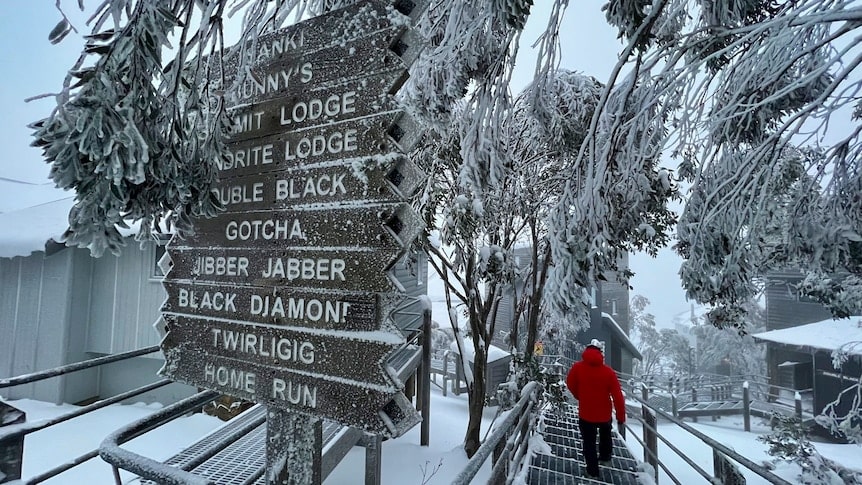 Australia ski resorts are having a record season with snowfall totals not seen in years, yet many ski resorts in Victoria's alpine region are unable to open because of serious staffing shortages.
Yet that didn't seem to deter Chris Bonacci, owner of Alpine Spirit Coaches bus service, from putting on his thinking cap and looking for a solution. When he heard about the problem at Mount Hotham Ski Resort firsthand and how his friend Steve Belli—owner of Snow Stuff and president of Mount Hotham Chamber of Commerce—was planning on shutting down services, the idea came to him.
Bonacci recalls, "I got home (after first talking with Belli). I made a hot Milo and I sat down. I've never done anything like this before, but I thought, 'Well, I'll put something out on the community page. School holidays are coming up. The young kids might want some work."
And with that idea, Bonacci set off to implement his plan by inviting 11th and 12th-grade high school students who wanted to work over the school holidays to get in touch with him. He would connect them with the eager businesses looking for help and arrange the transportation with his bus service. Within just a few hours Bonacci had dozens of interested parents and students from across the country contacting him.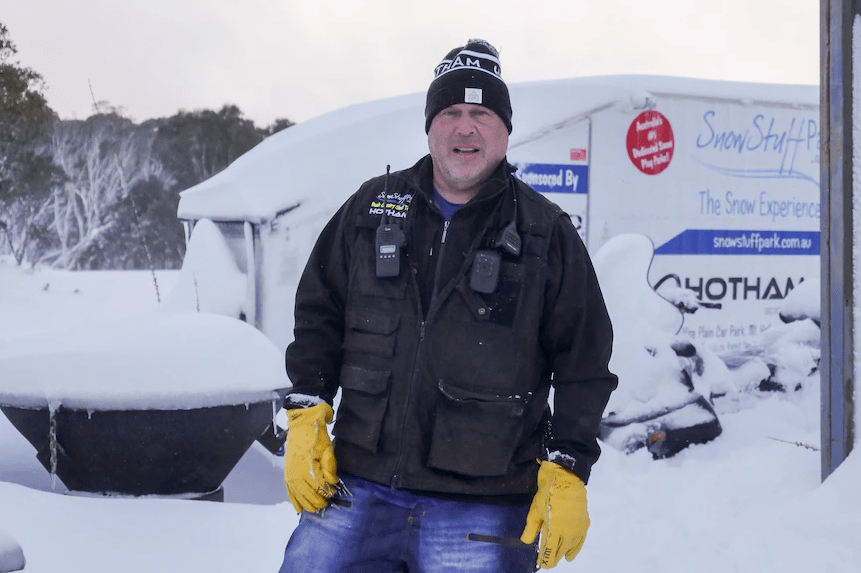 When he found out about the responses Mr. Belli was taken back. He professed he was "So impressed with the young generation." He added, "They tend to get knocked down. You know, people saying, They're lazy. They don't want to work. I sound like an old man but I'm so proud of the young generation."
So far, Bonacci and Belli arranged for just a few young people to stay as accommodations are still hard to come by. They're still working hard on trying to open it up for more kids to come.
With the excitement bubbling about his idea, and perhaps a little more planning, Belli is now suggesting it be tried out next year as a pilot program with the local school. He's hopeful it leads to a long-term career track. Discussing his plans Bonacci says, "I think it's a win-win if we can sort the accommodation issue out. It gives them a bit of a look into how the resort works and then they may want to pursue an alpine career."

With many Australian resorts now cooperating to find a possible solution alongside a group of local businesses who are "highly motivated" to work with each other, there just might be a viable solution in sight.
What a heart-warming story, and opportunity for these young students. I hope they have the time of their lives, find a chance to ski a little, and make a great wage while doing so.  Congratulations and best of luck to all of those who are involved!
As an aside, perhaps there are some SnowBrains readers who, like me, are new to Australian skiing.  Be sure not to miss Mount Hotham which is located in the Victoria Alps along the Great Dividing Range.  It's considered by many as the "Powder Capital" of Australia and holds claim to a unique privilege among all the ski resorts in the Southern Hemisphere. The village is at the top of the mountain! Not only do you have breathtaking views while you relax and recuperate, but you also have access to endless opportunities to ski in/ski out of your accommodations. Wow!