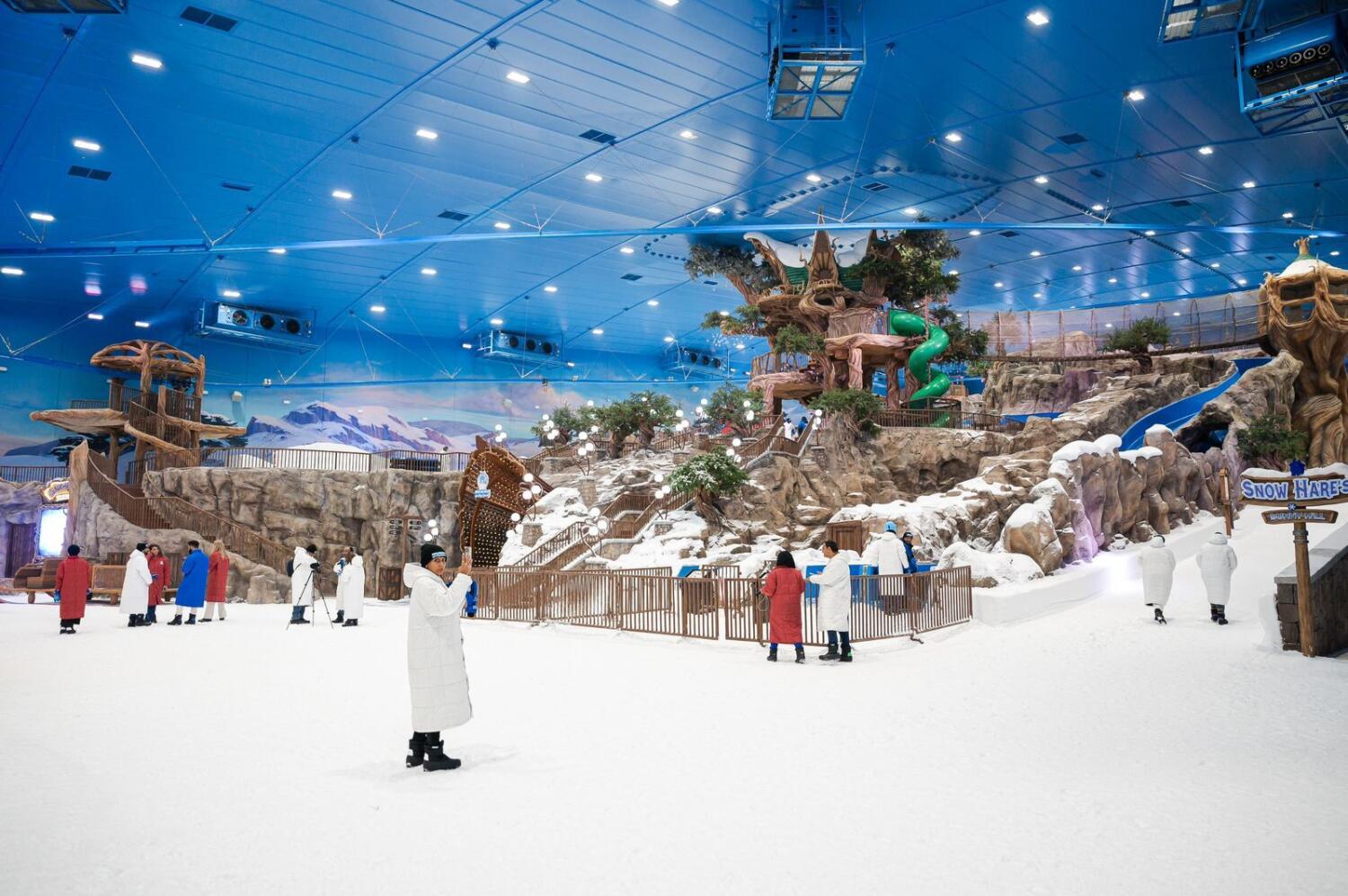 Snow Abu Dhabi in the United Arab Emirates officially opened for the first time on June 8, 2023. One of the largest indoor snow parks in the world, the 100,000-square-foot facility is located inside the Reem Mall in Abu Dhabi. It boasts a 20-inch base depth throughout the park and offers over 20 rides and attractions for all ages. Activities inside the park include sledding, zorbing, and zip-lining, as well as amusement rides and carousels. It has a few dining opportunities for guests, too.
The snow park is, quite literally, a cool destination for both locals and tourists. For most of the summer, Abu Dhabi regularly sees temperatures of 104° Fahrenheit. Heat waves in the region can bring temperatures up to over 120°F for days. Snow Abu Dhabi, meanwhile, keeps a nice 28°F at all times. Fortunately, snow gear is not a requirement for the park, as they provide visitors with all the needed equipment. Boots, snow jackets, gloves, hats and disposable socks are all included with the ticket.
Although the park does not offer skiing, it is owned by the same company that runs three indoor ski resorts, including nearby Ski Dubai. CEO Ignace Lahoud told Khaleej Times that the park aims to bring people and families together while providing a unique and immersive experience. He also said that they even plan to add penguins to the park in the future. Currently, tickets cost roughly $60 (Dh 215) per person, with additional packages and upgrades available. The park is just one of many new attractions in Abu Dhabi as they expand in popularity as a tourist destination.