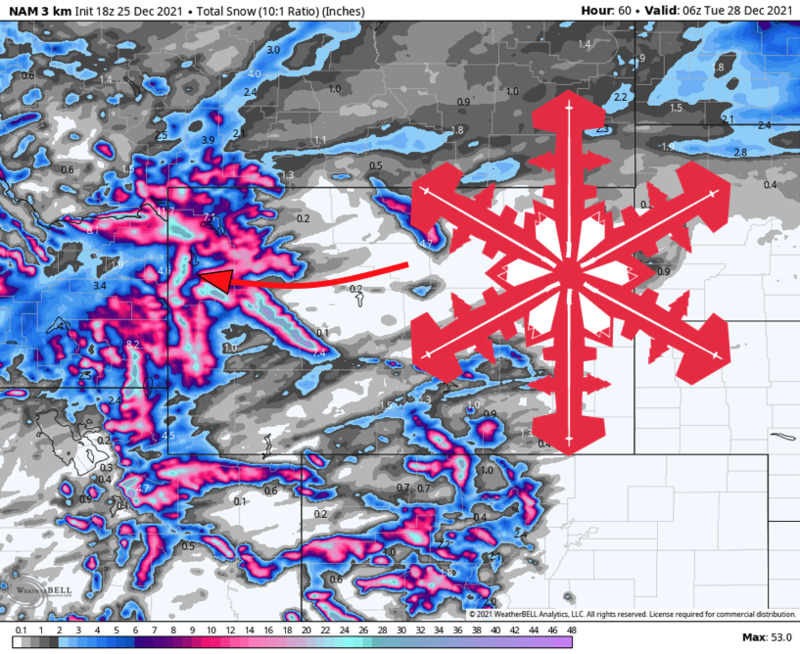 Forecast By SnowBrains Meteorologist Nathan Tarino
Last Updated 7 PM MST on Dec. 25th
Forecast Summary
Conditions are great across the Tetons after 1-2 feet of new snow over the last couple of days.
Three storms will bring more snow through the end of 2021. Snow will come Saturday night into Sunday, Monday night into Tuesday morning, and one more storm will roll in on New Year's eve. By the first day of 2022, Jackson Hole and Grand Targhee are looking at as much as another 3 feet of snow.
The long-range forecast continues to look promising, with the pattern favoring cool and snowy weather as we head deeper into 2022. 
Short Term Forecast
Both Grand Targhee and Jackson Hole are reporting great snow totals over the last few days:
So conditions are already great ahead of snow returning late Saturday night. Snow showers will begin late in the evening, becoming heavier and more persistent overnight. A burst of heavier snow will arrive midmorning Sunday as a cold front pushes through the area, with snow tapering off through Sunday afternoon. By the end of the day Sunday, 7-13″ of snow will have fallen across the Tetons. With this snow falling on top of soft conditions from the last storm, the skiing will be a real treat by Sunday afternoon. 
Another storm will arrive Monday morning. Though this storm will be a bit weaker than its predecessor, a cold airmass will make for snow to the valley floors and for good snow to liquid ratios. Expect snow showers on and off through the day Monday with heavier snow in the evening and overnight into early Tuesday morning before things quiet down. I expect 3-7″ of powdery fluffy snow by Tuesday morning, with the best ski conditions Tuesday morning.
The final snowstorm of the calendar year will bring additional accumulating snow Thursday afternoon through the evening on New Year's Eve. A bit of uncertainty remains in the forecast, but light snow looks to overspread the Tetons through Thursday afternoon with more intense snowfall beginning New Year's Eve and tapering off through the early morning of New Year's Day. At the moment, another 6-12″ of snow looks probable, with the best skiing on the afternoon of the 31st and the morning of January 1st.
Extended Forecast
The large-scale pattern will remain favorable for snowy weather across Wyoming into the first full week of 2022.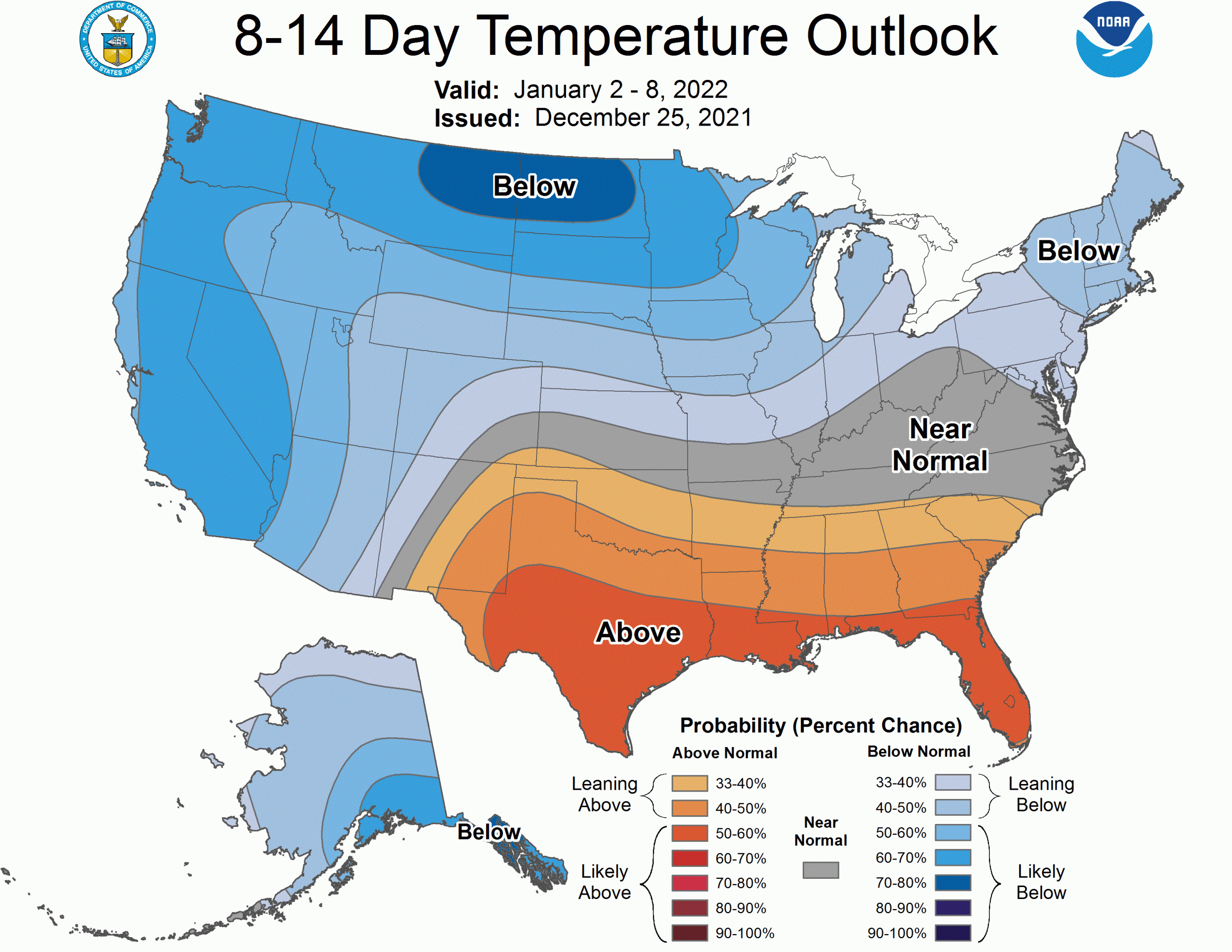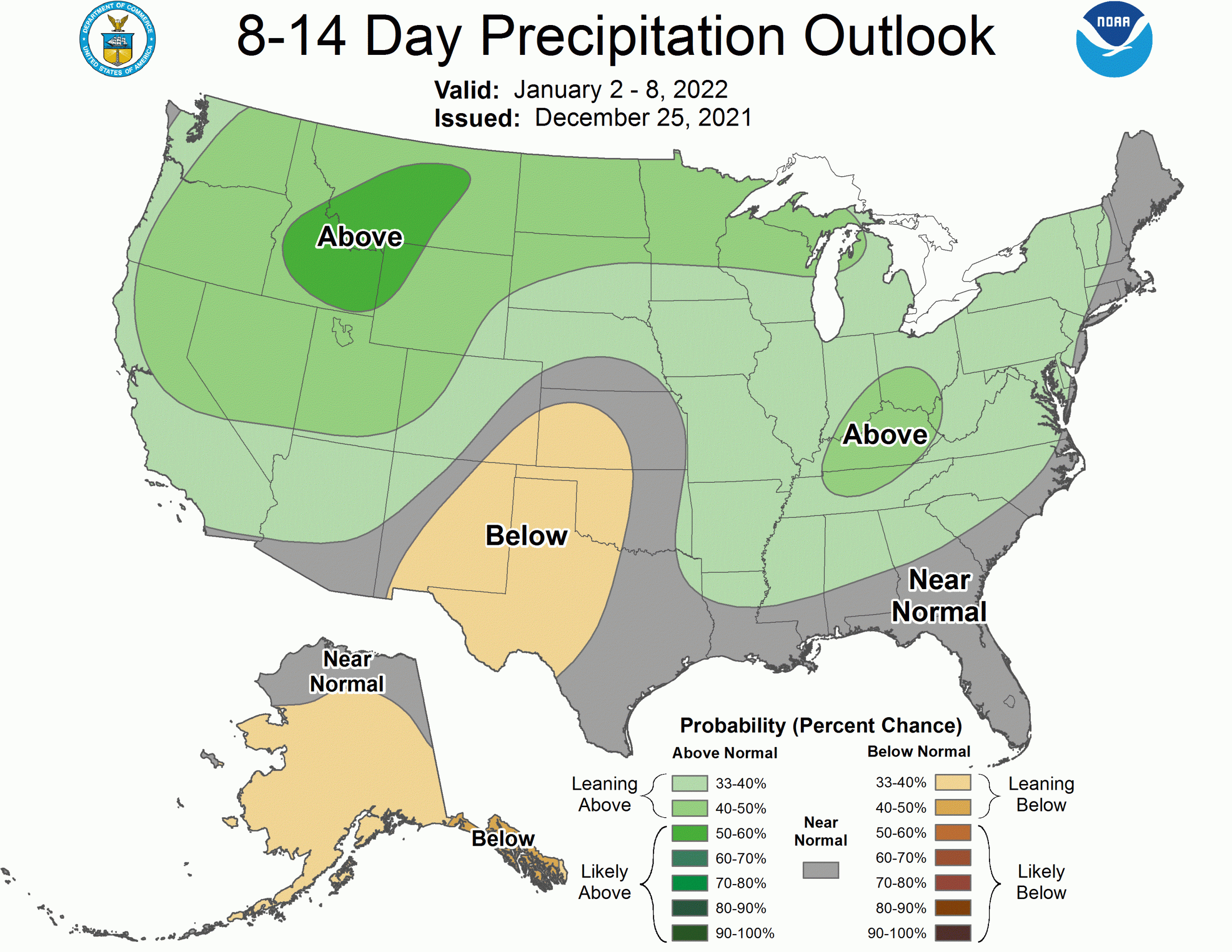 Happy holidays, and enjoy the snow!