[this article is sponsored by Ski City]
Solitude ski resort near Salt Lake City, UT – aka Ski City – is by far the best kept secret in Utah.  Solitude receives tons of snow each year, holds the best kept secret terrain in Utah, has gnarly terrain, has mellow terrain, has great aprés, and throws out some of the best vibes I've encountered at a ski resort anywhere.
Upon arriving at Solitude ski resort, UT, the first thing I thought was: 
"Where are all the people?"
The second thing I thought was:
"What's this place hiding?"
I discovered the answer to both questions quickly…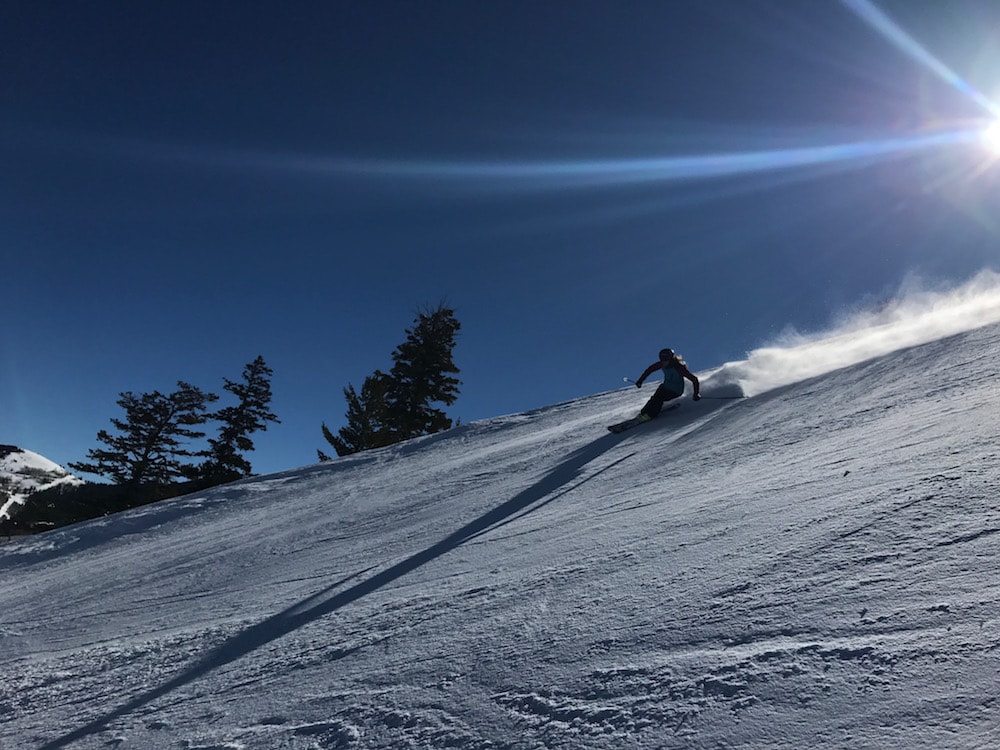 Solitude is very much appropriately named.  There's simply no one skiing this resort.  No lift lines, no crowds, wide open human-less runs, no rush, no hurries, no worries.
It doesn't make a whole lot of sense that no one skis here because the place is legit in every way.  But the lack of people is what makes this place magic.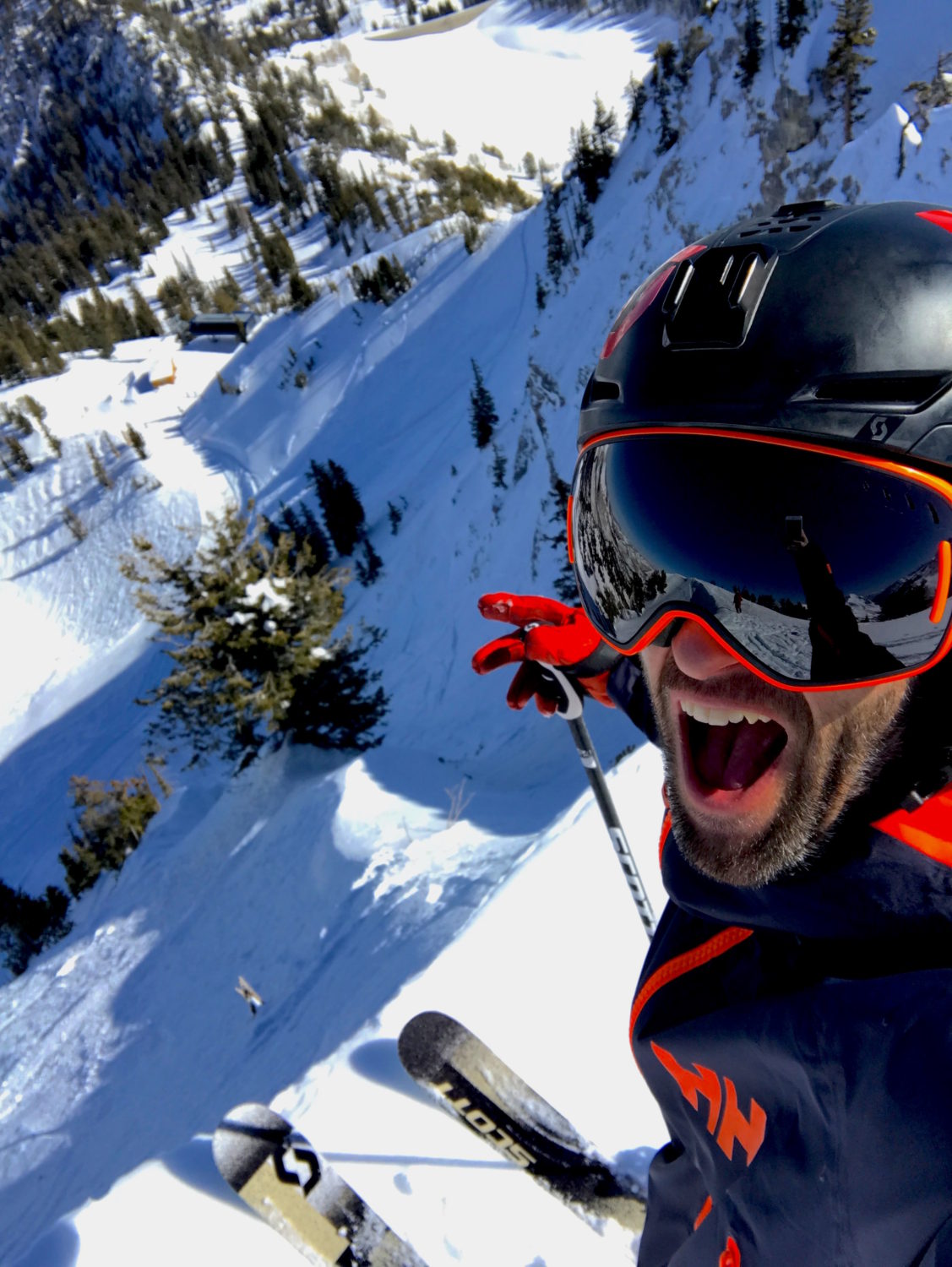 Lets dive right into a few of the reasons why Solitude is magic:
Solitude averages 500″ of snow and is in the top 10 snowiest ski resorts in North America.
Solitude holds the best kept secret in Utah skiing and riding:  Fantasy Ridge.  Fantasy Ridge involves a knife-edge ridge walk with cables and some big steps accessing absolutely terrifying terrain, awesome terrain, fun terrain, and super mellow terrain.  All the terrain accessed off Fantasy Ridge is solid and the snow stays good up here for a long time after a storm.  Many don't make the venture up the knife-edge of Fantasy Ridge which keeps the snow very fresh.  If you're up for it, a walk up Fantasy Ridge will change your life.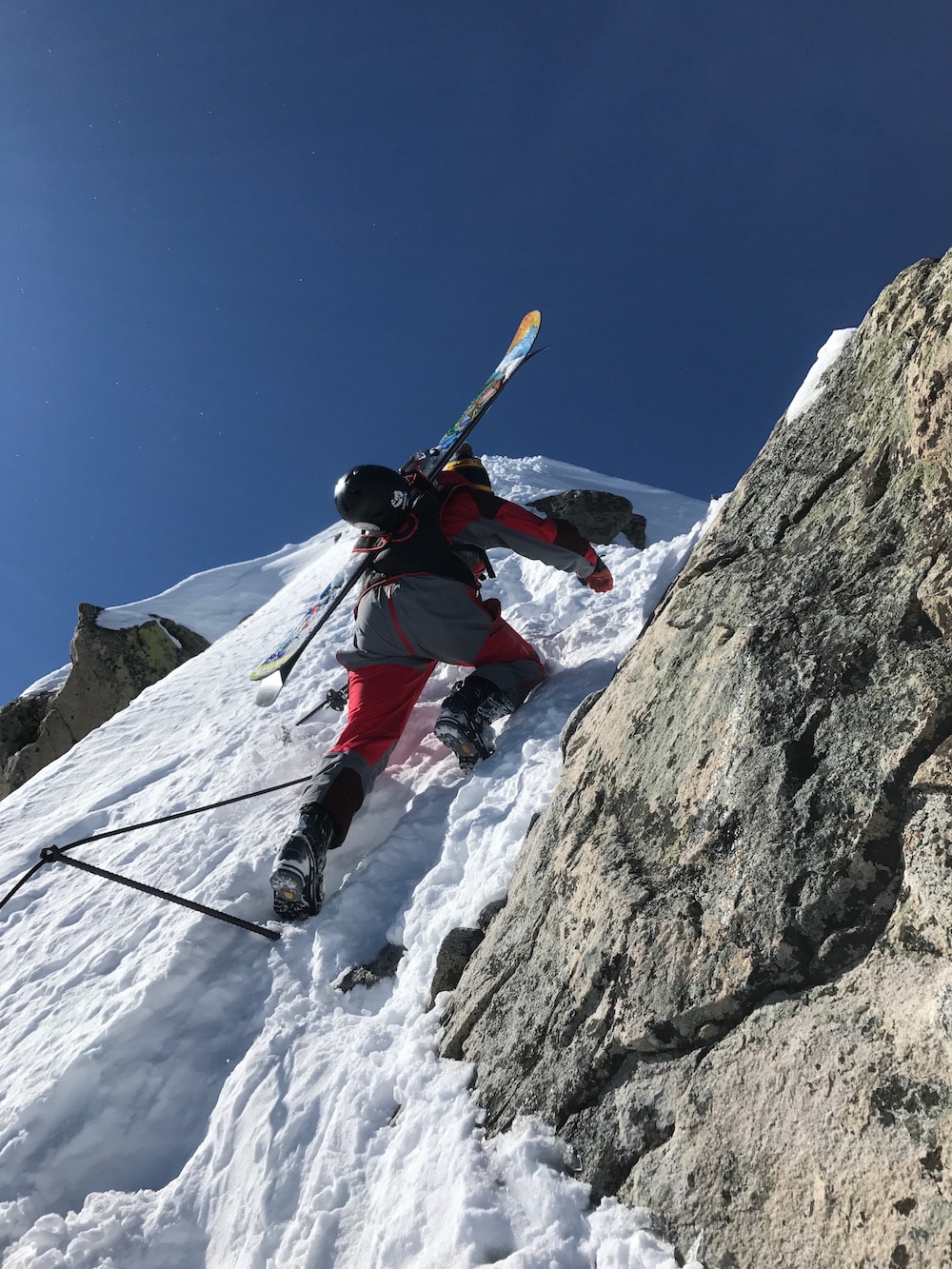 Solitude has gnarly terrain.  The place has plenty of mellow terrain, but the copious amounts of gnarly terrain here very much impressed me.  I don't think people know just how gnarly and spicy the terrain at Solitude can be…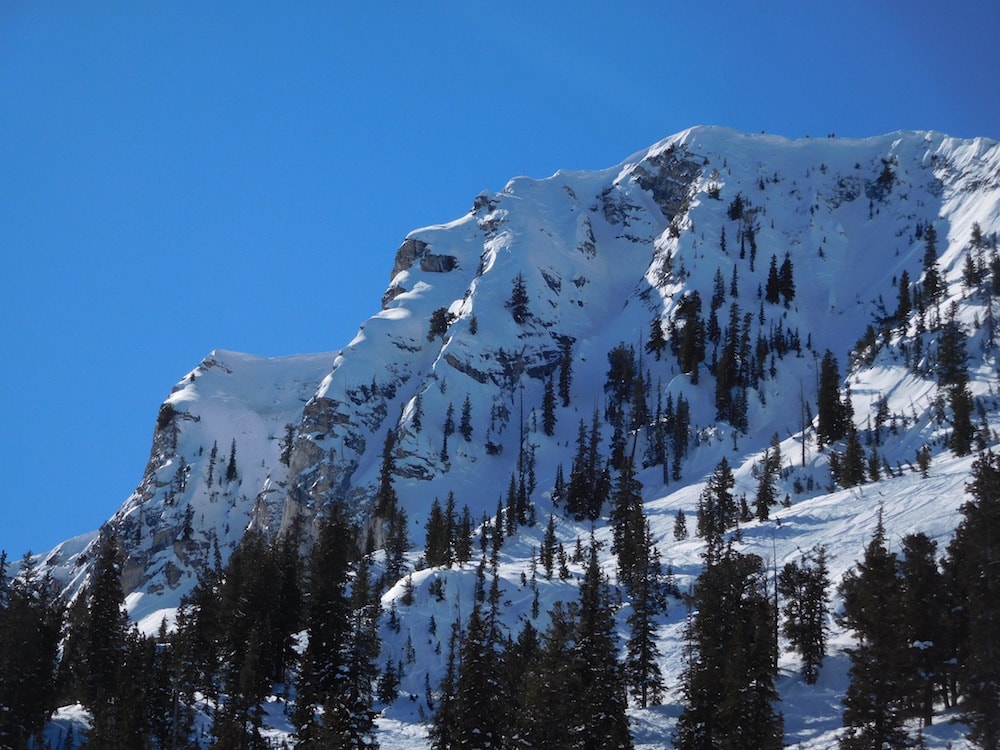 The groomers of Solitude are impressively fun.  Winding, rolling, fast, long, wild groomers that keep you guessing where you're next move will be.  I frequently had to speed check above rollovers and big turns on Solitudes groomers due to not being sure where the run was going next.  This makes for a solid thrill, a touch of fear, and a quick shot of adrenaline that results in a huge smile as you fly over the rollover, make the next turn as you discover where the groomer is taking you.  There's even a 2,000-vertical-foot groomer from the very top to very bottom:  Honeycomb Canyon/Warren Miller.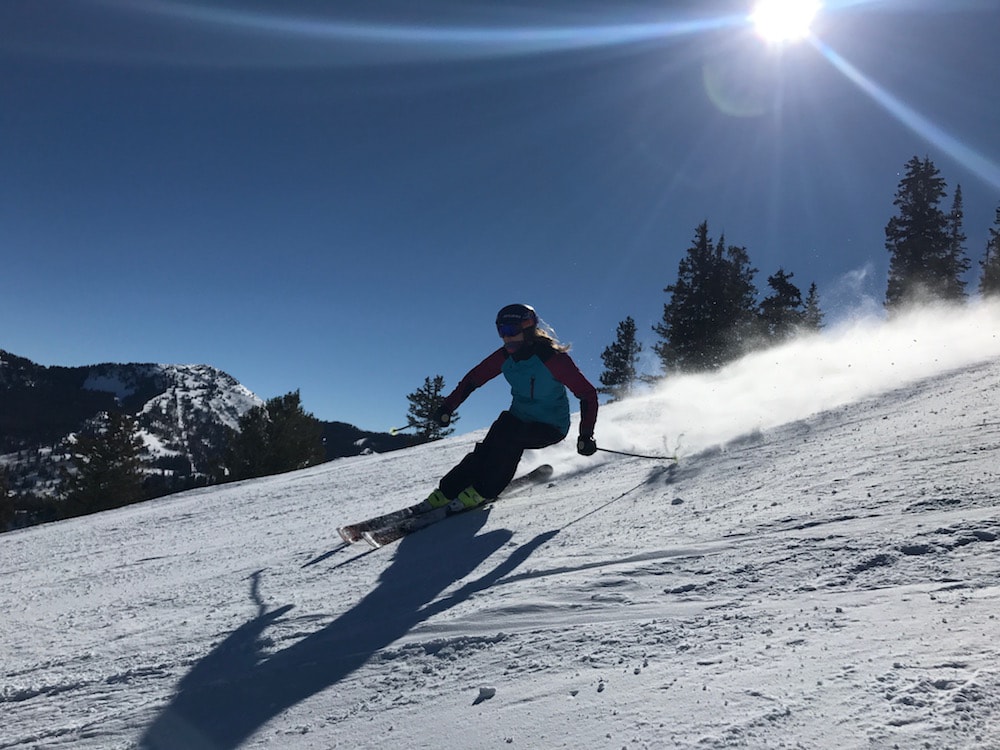 The vibe at Solitude is world class.  All the lifties were smiling, asking us where we were skiing, giving us recommendations, and ordering us to have a great day.  The other skiers and riders we met were stoked and were passing along the stoke.  Our bartender at the end of the day was a cool as they come and we ended up having a drink with some just-off-work employees who couldn't stop talking about how much they dig working there due to the mellow vibe and low amount of visitors.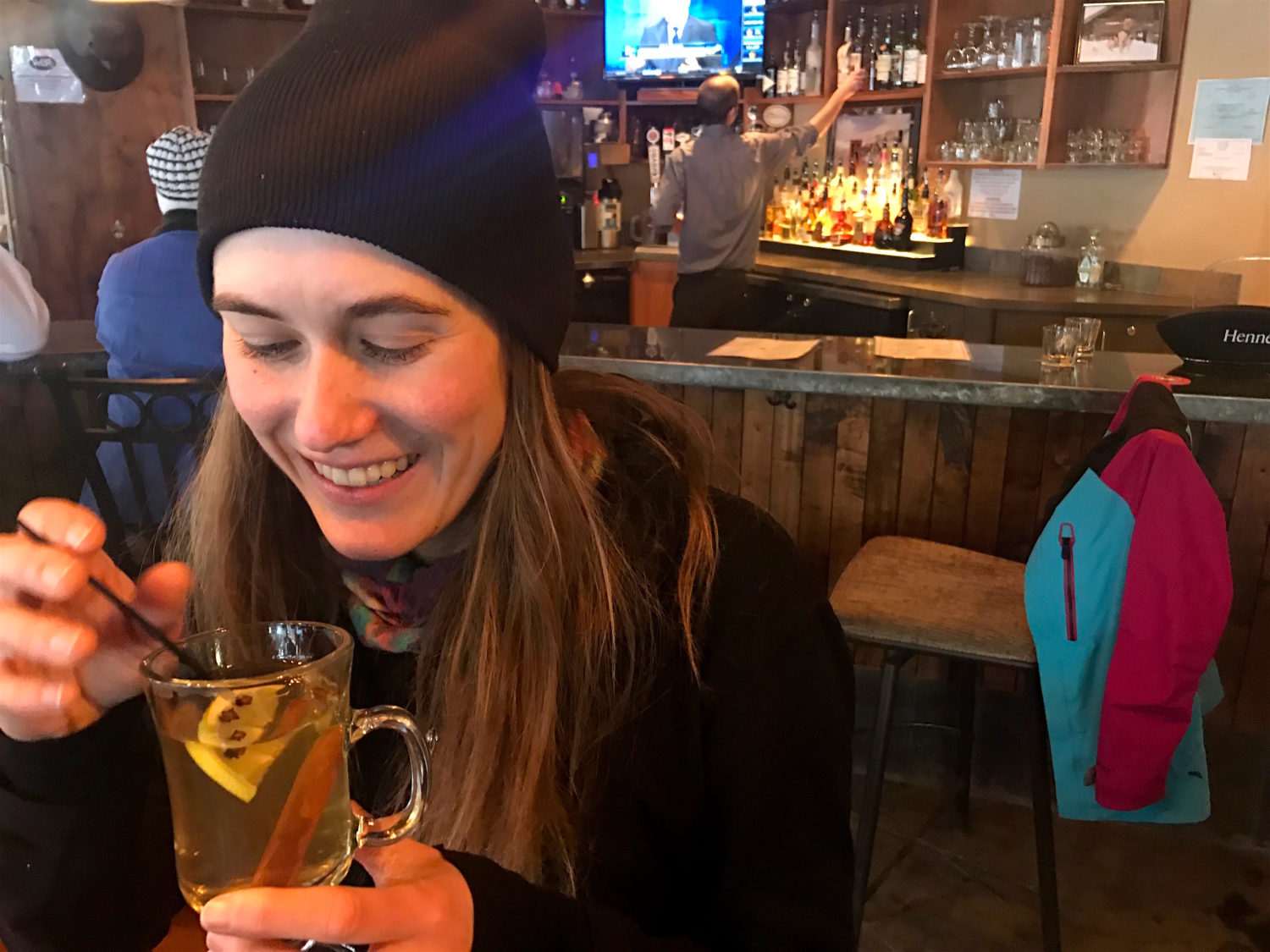 For Apés Ski:   The Thirsty Squirrel
Our bartender, Ryan, was super cool, super local, and stoked on Solitude.  This is what he told us to eat and drink:
$3 PBR everyday.
$7 PBR & a shot everyday. 
$7 Park City Brewery beer & a shot on Tuesdays.
$3 Park City Brewery beer on Tuesdays.
Best speciality drink:  Black Forest Mule.
Eat:  Nachos, Hummus, Wings.
Music on Friday nights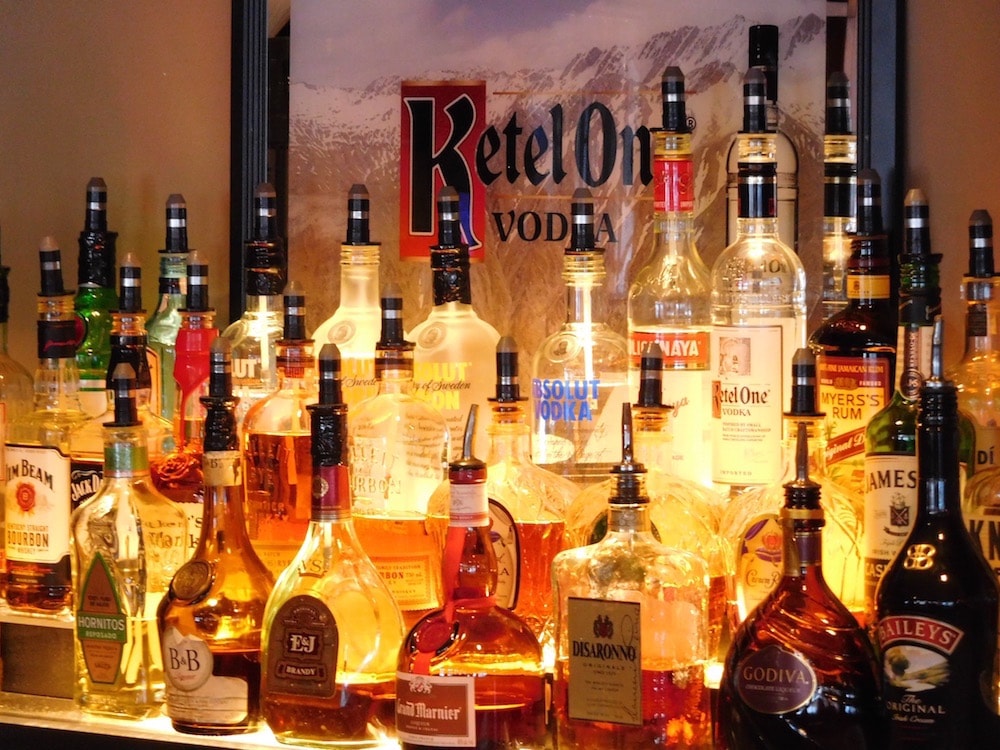 For Food:  Silver Fork Lodge (2-miles downhill of Solitude)
What to eat:  70-year-old starter Sourdough Pancakes, Corned Beef Hash – these are the house specialties.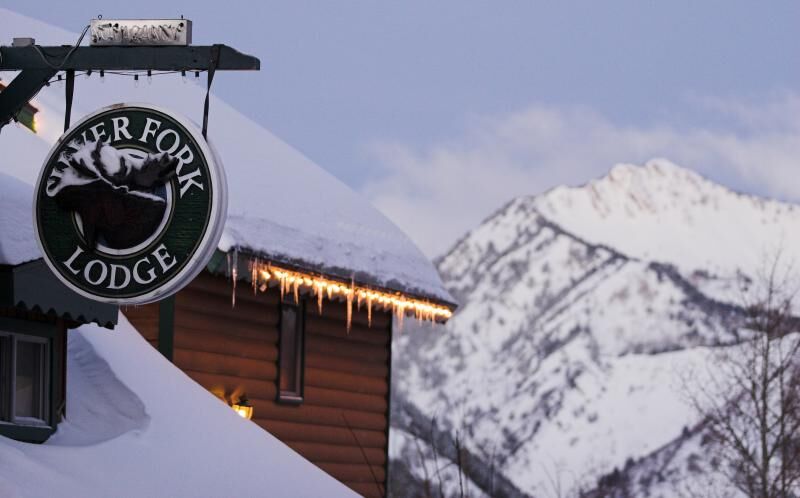 Solitude is most certainly the hidden gem of Utah skiing and riding.  Take a chance and go check it out.  I'm confident that the big snow, Fantasy Ridge, wild groomers, solid aprés ski, and killer vibe will keep you coming back.  Unless you aren't into those sort of things…
PHOTO TOUR: