A ski resort in western South Dakota is up for sale for $3.25-million, two years after it was shut down amid bankruptcy proceedings, reports the Sac Bee.
"For our use, we put the property up for sale at what we understand is the fair market value," Phillips said.
The current owners of the former Deer Mountain/Mystic Miner resort near Lead, South Dakota said they've cleaned up the 440-acre property, made repairs and upgraded a water system serving residences near the resort. Union Resort LLC and four Black Hills area entrepreneurs bought the property in 2008 and renamed it Mystic Miner at Deer Mountain, with plans to operate it as a year-round resort. In addition to its ski area, the resort south of Lead features a 6,850-foot summit and a Zero Gravity Tube park.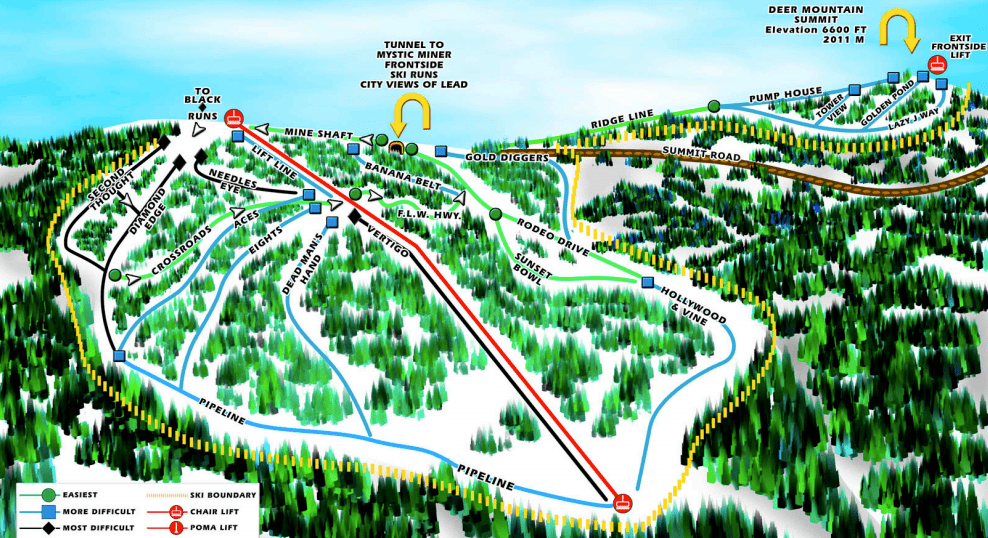 A Kansas City-based Milan Investment Club possessed most of the mortgage debt on the property and took over ownership after the property foreclosed in September 2017. The group invested more than $50,000 to fix the water system and to pay overdue bills and salaries, according to Phillips.
"We've got some things straightened up and put it up for sale," said N. William "Bill" Phillips, spokesman for the Kansas City-based Milan Investment Club.