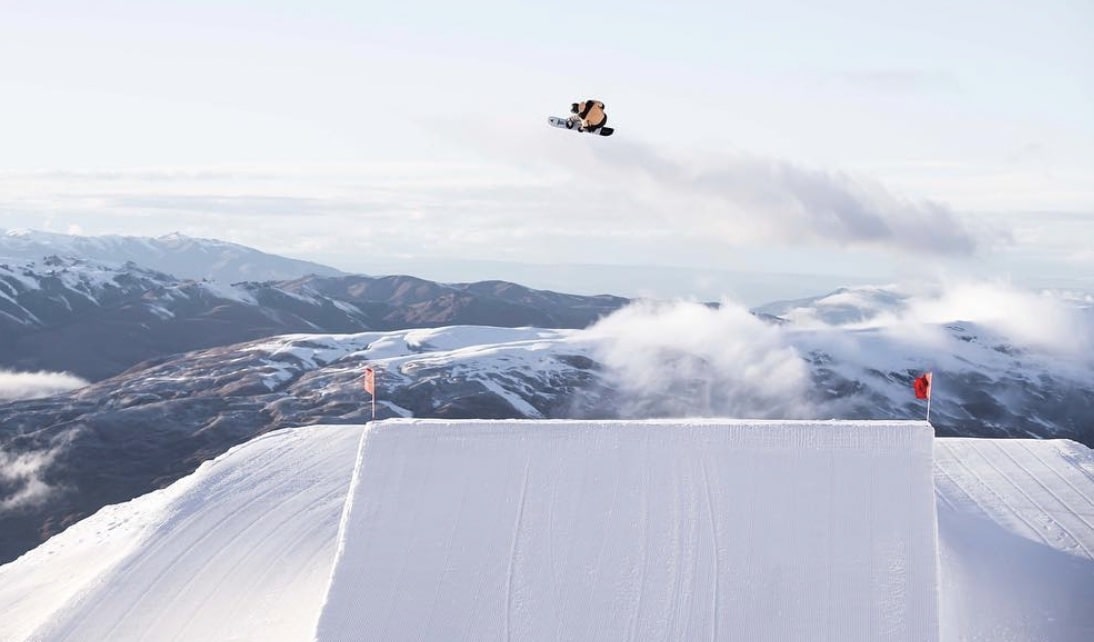 For those of us accustomed to Northern Hemisphere winters, skiing in the Southern Hemisphere can be… disappointing. That's not to say there aren't awesome turns to be found, but the snow is generally a lot less consistent and of varying quality. Resorts tend to be smaller, usually with only a handful of lifts, and normally require some kind of drive to reach the mountain. As resorts don't have huge snowfall averages to draw tourists in, they tend to make a bigger deal out of their terrain parks.
This means that even a small, inconspicuous resort might have a terrain park on a world-class level. So if you're a park rat, the southern hemisphere can be a treasure trove of hidden jibs and innovative features. Plus, you're likely to find yourself rubbing shoulders with the pros, as many freestyle skiers and snowboarders from all over the world head down south to train all year long.
Where are these awesome terrain parks, we hear you ask? Well, in no particular order… 
1. CARDRONA ALPINE RESORT
This is probably the most famous terrain park in the Southern Hemisphere. Located in Wanaka, NZ, Cardrona has the Southern Hemisphere's only Olympic-standard halfpipe and hosts a range of FIS World Cup level events. It's not just for the big guns though — there's a dedicated beginner zone with a host of small features to get you going.
Number of parks: 4
Notable features: 2 halfpipes, including the only Olympic-standard 22ft Superpipe in the Southern Hemisphere
Meh factor: All parks are accessed by the same lift, which is great if you're catching laps with people of different abilities, but it can make the chairlift queue a little busier than you might like
Pro riders: Zoi Sadowski-Synnott, Jossi Wells, Nico Porteous, Carlos Garcia Knight
2. THREDBO
In the Snowy Mountains of southeastern Australia lies Thredbo, a well-known resort that lately has been catching everyone's attention as one of the top spots for park riding. Hosting numerous events, including the Transfer Banked Slalom, Thredbo's own Snow Series, and the 2019 Holy Bowly, this park's crew has already shown they can step up to the plate and deliver highly inventive events that push the progression of terrain parks. 
There's a lot of things to love about Thredbo: the advanced-level park, Antons, is a relatively long lap considering how short the runs usually are in Australia, with plenty of hits and big jumps to keep your adrenaline firing. The Cruiser Park (beginner-medium level) is always full of progression features, plus it's accessed by a really short T-bar, so you can hot lap all day long.
Number of parks: 3
Notable features: World-class events, T-bar accessed parks for quick laps
Meh factor: Antons Park is on an exposed slope, which means the wind can be a real issue (not something you want when dropping into their 50-foot+ jumps)
Pro riders: Jye Kearney, Torah Bright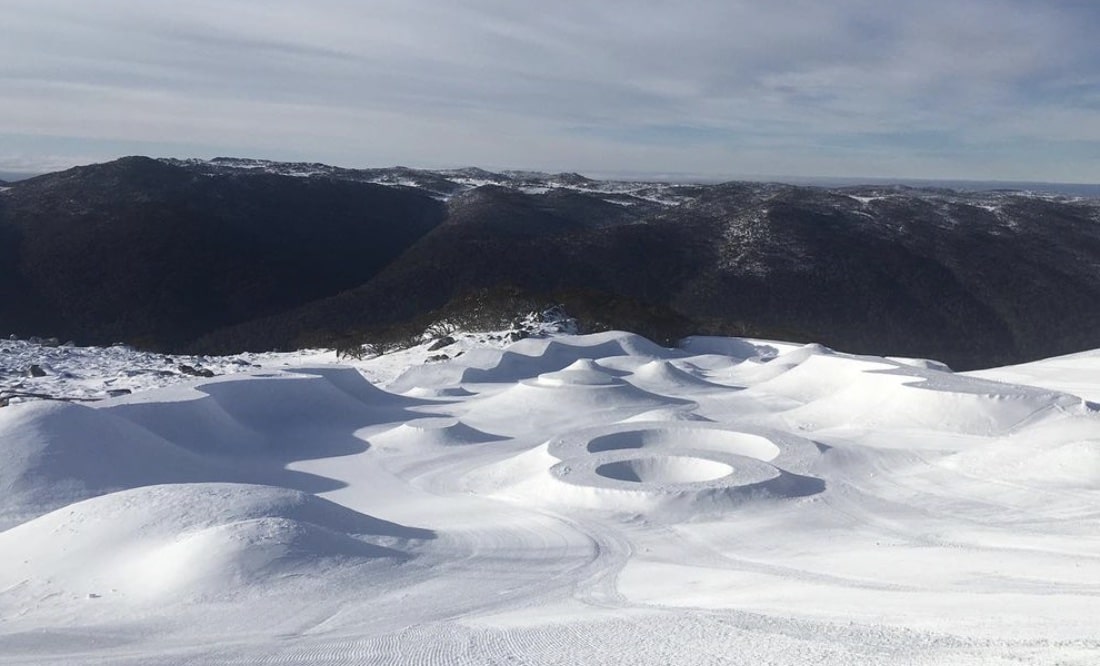 3. PERISHER
Perisher is the OG of terrain parks in Australia. Some people think it's starting to be pushed out of the limelight by the rising star that is Thredbo, but that doesn't take away from the fact that Perisher was probably the first to put Australia on the terrain park map. It's still the number 1 spot for many pro skiers and riders heading to the Southern Hemisphere, and for good reason. It has five different parks with massive booters, demanding rails, and innovative features. There are obviously beginner zones too, and there's plenty for everyone as it's one of the Southern Hemisphere's bigger resorts with 47 lifts.
Number of parks: 5
Notable features: Australia's only halfpipe
Meh factor: Your buddies might want to go to Thredbo instead
Pro riders: Tess Coady, Charles Beckinsale
4. THE REMARKABLES
This family-friendly resort near Queenstown, New Zealand, has a surprisingly large and varied park. As well as the usual beginner/intermediate/advanced parks, it has a designated hike park to maximize skill development. It also has a Burton Stash park, one of only 6 in the world and the only one in the Southern Hemisphere. This is a natural terrain park designed by Jake Burton and Craig Kelly, constructed from materials in the surrounding area. And if that wasn't enough, The Remarkables also has world-famous freeride zones and hosts the Freeride World Tour every year.
This year The Remarks replaced the old park chairlift with a 6-person high-speed lift, a game-changer for park riders, making laps smoother and faster.
Number of parks: 7
Notable features: Burton Stash park, hike park, Burton Ringlet park (for mini-shredders)
Meh factor: There's no on-mountain accommodation, and the drive up the windy mountain road might get your adrenaline peaking before you even put your boots on
Pro riders: Nick Hyne, Blake Marshall
5. MT HUTT
Hidden up near the tiny town of Methven, NZ, Mt Hutt provides top-to-bottom park laps with awesome scenery all around. It has four different park zones, including a unique S-shaped jump line and a modern "creativity zone" that have started to crop up in progressive terrain parks around the world. In recent years, Mt Hutt has had a decent snowfall, and there are 365 hectares of skiable terrain to enjoy alongside the top-class park. All of this has contributed to Mt Hutt winning the votes for New Zealand's best ski resort five years running at the World Ski Awards.
Number of parks: 4
Notable features: S-shaped jump line in Gunners Alley, "creativity zone" with skate-style features
Meh factor: Wind can be a problem
Parks are firing all over the Southern Hemisphere right now, and although international travel is still a no-no, that doesn't mean we can't start planning for next season…