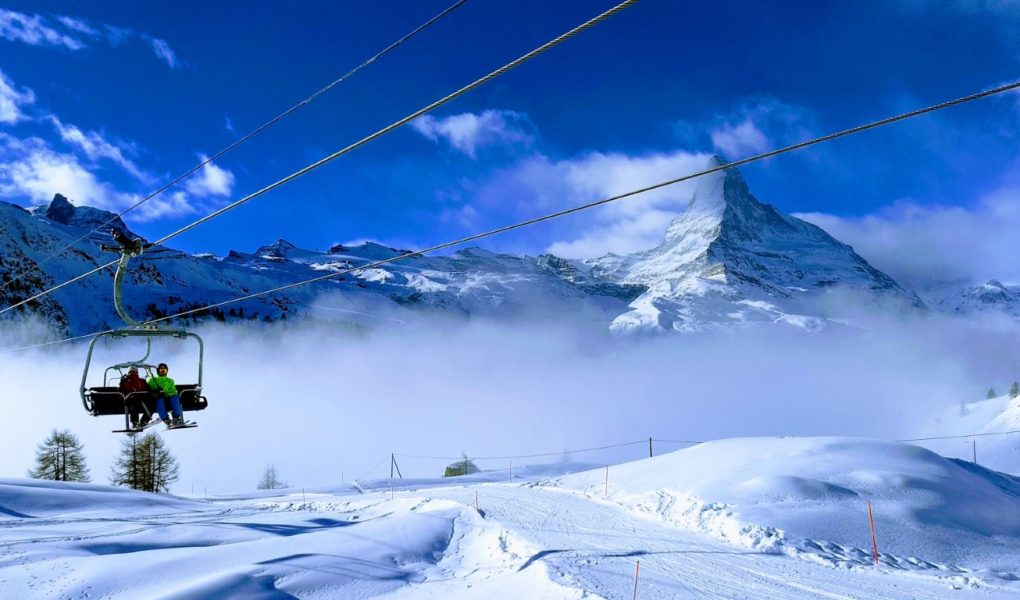 "People need mountains," Zermatt's Mayor Romy Biner-Hauser said in an interview with Reuters.
And it's true—too true. 
France, Italy, Austria, and Germany's ski areas have all been closed since late October when they opened but had to quickly shut down due to a rapid surge in coronavirus cases—the feared second wave. 
View this post on Instagram
Switzerland, too, is experiencing the onslaught of rapidly surging new coronavirus cases but has decided to try and keep its ski areas open and running for the time being, given that resort goers adhere to mask mandates and social distancing protocols.
According to Reuters, some Swiss resorts are using "cold-fogging" equipment to blast the interiors of gondolas and "kill 99.9% of viruses, bacteria, and spores in a minute." The Swiss tourism association has even adopted the motto "Clean & Safe" to help promote safe and comfortable-feeling tourism amid the ongoing pandemic.
Meanwhile, in Austria, ski resorts will have to remain closed until at least Dec. 6 when the current national lockdown is set to be rediscussed. A similar picture is painted in Italy, France, and Germany, who are all unsure as to when they can begin spinning their lifts again this season.
Hang in there, Europe. 
View this post on Instagram