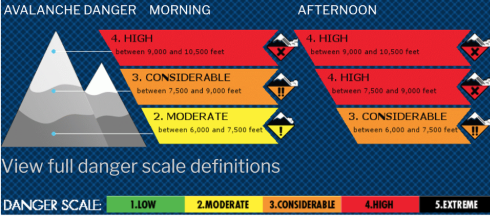 …Moderate to heavy snow and wind will impact western and
northern Wyoming through Friday…
Jackson Hole, WY is getting pounded right now with a severe winter storm system aka music to a skier's ears. However, the avalanche danger in and around Jackson Hole Mountain Resort is rapidly rising. The NOAA has issued a winter storm warning today, Feb. 6, stating that "travel will likely be very difficult to impossible over Teton Pass, as areas of blowing snow will significantly reduce visibility."
An update from the Wyoming Department of Transportation has stated that Teton Pass will close today at 2 pm for avalanche mitigation work. The pass is expected to be closed all of Thursday.
A series of weather systems will continue to move across Wyoming
producing significant snow. The snow will continue spreading
across the west and into northern Wyoming through the day.
Moderate to heavy snow will continue through Friday, with the
heaviest snowfall this afternoon and tonight.
In addition, strong winds along with blowing and drifting snow
will occur across east central Wyoming today and southern Wyoming through
Friday. The strongest winds will likely occur Friday.
...WINTER STORM WARNING REMAINS IN EFFECT UNTIL 11 AM MST
FRIDAY...

* WHAT...Heavy snow with total snow accumulations of 1 to 2 and a
  half feet expected. Wind speeds over exposed ridges and open
  areas will blow at 30 to 50 mph.

* WHERE...Teton and Gros Ventre Mountains and Salt River and
  Wyoming Ranges.

* WHEN...Through 11 AM MST Friday.

* IMPACTS...Travel will likely be very difficult to impossible
  over Teton Pass, as areas of blowing snow will significantly
  reduce visibility.

-NOAA 02/06/20