Skiing and snowboarding are not cheap activities, particularly for parents of kids eager to join in on the fun. Airfares for the whole family, car rentals, rapidly rising gas prices, lodging, lift tickets, season passes, rental equipment, ski/board lessons, $20 bowls of chili on the mountain for lunch…thousands of dollars will be spent for a week-long trip, depending on where a family is coming from and going to, and how many family members will tag along.
On top of the exorbitant costs associated with the sports, most families in the United States do not live close to a ski area. The hours or days of travel time required to reach the hills and mountains where snowy slopes lie mean families with school-aged kids only have two realistic opportunities to partake each year: Winter Break and Spring Break. Both vacation periods clog lift lines with many families descending on resorts for their annual ski trip, and the timing of both breaks often lends to terrain closures due to early-season droughts or late-season snowmelt. Such factors can quickly diminish any remaining stoke upon arriving at a resort.
Due to the increased popularity of remote jobs and work-from-home positions, many families are combating the aforementioned costs by moving closer to the mountains, in an effort to enjoy year-round activities without being confined to short school breaks. 
There are a plethora of fantastic towns to choose from when deciding which state to homestead in. The following seven towns west of the Mississippi River have ranked above the rest on the AreaVibes Livability Score, which uses an algorithm to account for nine unique categories and then compiles the tally into one overall score out of 100. For this list, the only categories factored in include affordable housing, quality of education, crime rate, and most importantly, accessible on-mountain activities to enjoy! The seven towns are listed alphabetically by state.
Located at the base of the two tallest peaks in Colorado, Leadville provides no shortage of year-round activities for its 3,000 residents including but not limited to skiing, snowboarding, hiking, biking, boating, camping, and fishing. Ski Cooper, the closest ski area which covers 480 acres servicing 1,200 feet of verticle drop, is a mere 15-minute drive from downtown while mega-resorts Beaver Creek, Vail, and Copper Mountain are all within an hour's drive.
Leadville's crime rate is 51% lower than the rest of Colorado, with a median home price around $229,000, and an A- education rating based on High School graduation rates and test scores.
With Glacier National Park providing a beautiful backdrop and endless adventure, the 8,000 residents of Whitefish enjoy hiking, backpacking, skiing, boating, biking, and many other outdoor activities depending on the season. The gem of Whitefish and one of the most underrated ski areas in North America, Whitefish Mountain Resort, receives on average over 300 inches of snow annually blanketing 3,000 acres and almost 2,500 verticle feet of varied terrain located only 12 minutes from downtown.
With a crime rate eight percent lower than the rest of Montana, median home prices at $425,000, and an A- education rating, Whitefish easily makes the list as a great family ski town.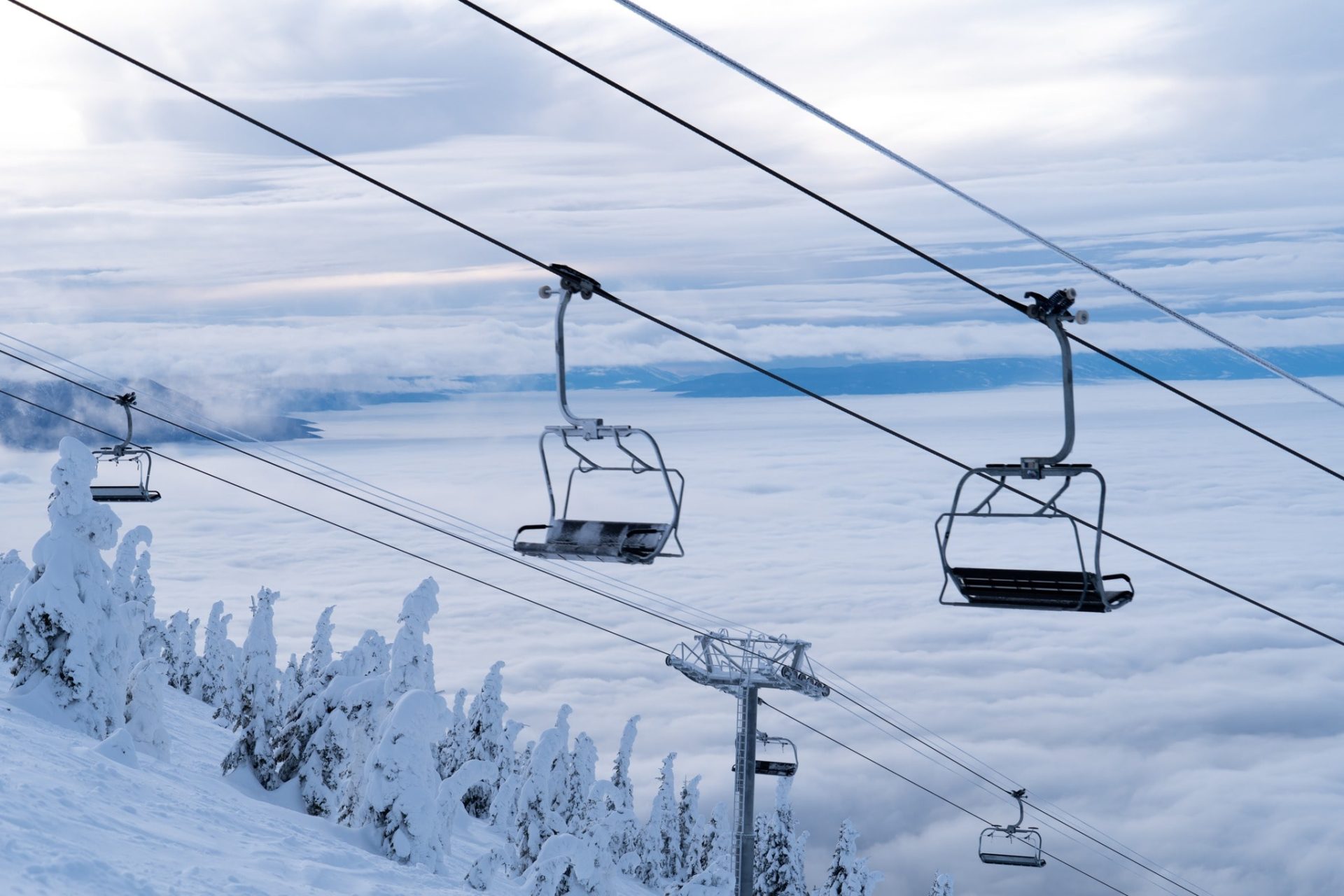 If moving to big mountains and expensive towns does not fit your budget, then look no further than Mankato! More of a city than a town with approximately 45,000 residents, opportunity for adventure abounds in this vibrant Midwestern mecca. Fat-tire biking, ice-fishing, skiing, nordic skiing, and snowmobiling are a few of the options available during the snowy winters while fishing, biking, hiking, and watersports occupy the warm summer months. Less than 10 minutes from town, Mount Kato provides the premier skiing, snowboarding, snow tubing, and mountain biking experiences in the region with more than reasonable prices available.
With 30% less violent crime than the national average, median home prices around $189,000, and test scores nine percent higher than average, Mankato is an unheralded and relatively unknown Midwestern jewel.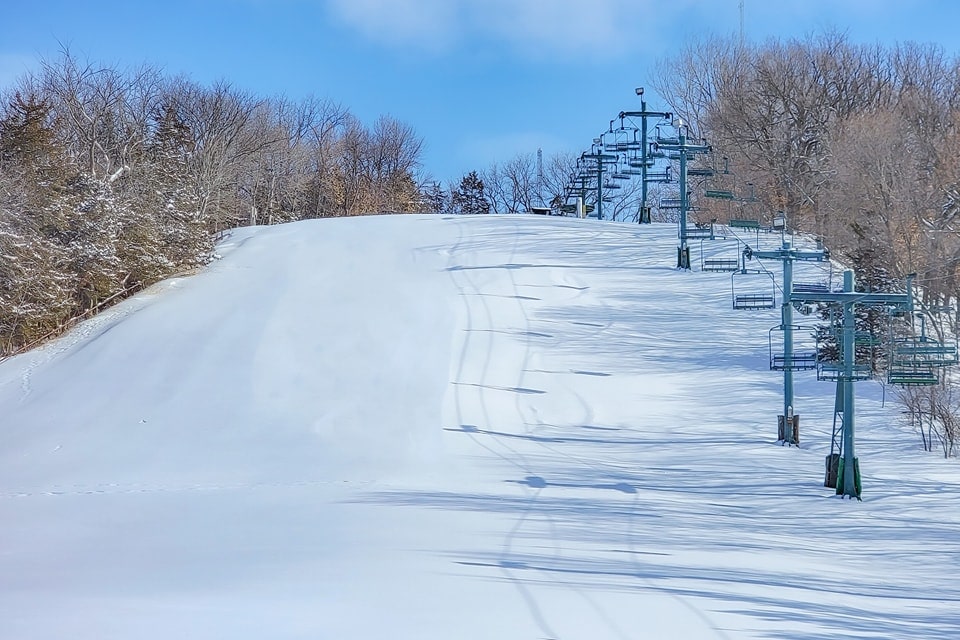 Like much of Northern New Mexico, Los Alamos and its 13,200 residents are a relatively undiscovered town compared to other areas West of the Mississippi. More famously known as the site of the WWII Manhattan Project, Los Alamos also boasts an incredible variety of outdoor activities including natural hot springs, skiing, mountain biking, hiking, and rock climbing. Pajarito Mountain Ski Area, located five miles West of Los Alamos, hosts six lifts accessing 44 trails and renowned tree skiing and is completely free to children 12 and under for the entire season. Nearby ski areas such as Ski Santa Fe, Taos Ski Valley, and Angel Fire are also within a two-hour drive.
Los Alamos is considered one of the safest places to live in New Mexico with a crime rate 88% less than average in the state, and the median home price is $317,200 with a B education score.
Bend in Oregon is no secret to any mountain and/or beer lover. World-class biking, skiing, climbing, rafting, and mountaineering are all enjoyed during the day while over 20 breweries wait to host evening libations. With over 4,300 acres and a staggering 3,365 feet of verticle drop located only 25 minutes away from Bend, Mt. Bachelor hosts the sixth-largest ski resort in the United States to the 100,000 people calling Bend "home". Alternatively, Willamette Pass Resort is just over an hour away from Bend, with day ticket prices as low as $19 and kids 12 and under skiing free the entire season.
With crime rates almost 50% less than average in Oregon, home prices averaging $415,100, and test scores 19% higher than the national average, it is easy to understand why Bend has doubled in population in the last 20 years. 
If living close to a major city without actually having to live in a city sounds interesting, then Ogden just might be the town for you! Located 30 minutes North of Salt Lake City, Ogden provides many of the same amazing outdoor activities with incredibly easy access similar to its sister city to the South. With a population of only 87,000 people, driving out of Ogden on a weekend to one of the three ski resorts less than 30 minutes from downtown allows for multiple alarm snoozes and even a breakfast stop on the way. Powder Mountain, Snowbasin, and Nordic Valley combine to offer over 11,600 acres of skiable terrain, with Powder Mountain and Snowbasin ranking first and second on Ski Magazine's 2024 list of the top 30 resorts out West.
Buying a house in Ogden costs $195,600 on average, and education ranks are close to the average for Utah.
Last but not least, is the 2,000-person town of Pinedale, Wyoming with the towering and legendary Wind River Range dominating the skyline. Home to arguably the best backpacking in the United States, Pinedale also offers Nordic skiing, downhill skiing, ATVing, water sports, snowmobiling, fishing, and year-round climbing/mountaineering, among other activities. Less than 10 minutes from town, residents of Pinedale flock to White Pine to carve turns on the 29 trails at the affordable, family-friendly, locally owned and operated ski area, while more hard-core enthusiasts make the less than two-hour drive to wait in lift lines at Jackson Hole Mountain Resort.
Pinedale scored an A+ in the crime rate category, with average education testing scores 28% higher than the national average and a median home price of $235,900.