Starting on August 1, 2022, and after five years as Alterra CEO Rusty Gregory finally plans to step down from his role in day-to-day operations to become Vice-Chairmen of the Board. Awaiting this transition, Gregory talks about his career in the ski industry and what's in store for the future of the sport.
Before 2017, when Rusty Gregory began as one of the original investors in Alterra, he worked at Vail and Mammoth Resorts for almost 40 years. To say that he knows the ins and outs of the industry and how it started might be a major understatement. Even so, it's an attempt to characterize the simple beginnings of the ski industry in post-World War II America. When the stories of how 10th Mountain veterans returned home with grandiose dreams and ideas about developing ski runs and chairlifts across U.S. ski resorts were told repeatedly.
According to Gregory who spoke with the Colorado Sun in an interview, there's a little more to this story. You can tell that Gregory is a big thinker in the way he talks. So it's no surprise when he shares his pioneering stories about his friend Dave McCoy who designed and developed Mammoth Resorts.
Reflecting back, Gregory believes there were three distinct periods in the history of U.S. skiing, the first beginning with the likes of McCoy. He had the vision for a ski resort in Mammoth Lakes, California, and overcame the challenges to make it happen. In those days resort owners had to improvise and invent much of their equipment as they were the first in the industry with no established tools yet available. They had to build chairlifts and make the resort safe and skiable out of a previously undisturbed mountain face(s). It took a certain amount of genius and character to pull it off and Gregory thinks McCoy was one of the best.
The second period for ski resorts presented new challenges and was of a different nature than before. Resorts now had to maintain their resorts during downtimes. Slow winters in the late 1980s when the ski season was cut in half posed a serious problem for most resorts.  As Gregory reports, "It became about trying to take all that stuff and make enough money so that you can make it through the down years." Success stories from this period included the likes of Rob Katz, longtime chief of Vail Resorts, who according to Gregory just seemed to have a knack for making it work.
Finally, came the third period and where we find ourselves today.  Gregory believes this period in the ski industry will be defined by technology.  Gregory comments, "…the real changes I think we will see in the near term will come from technology. The apps do everything.  The apps direct guests to parking and food and everything else. And those will come from a new generation of thinkers and leaders."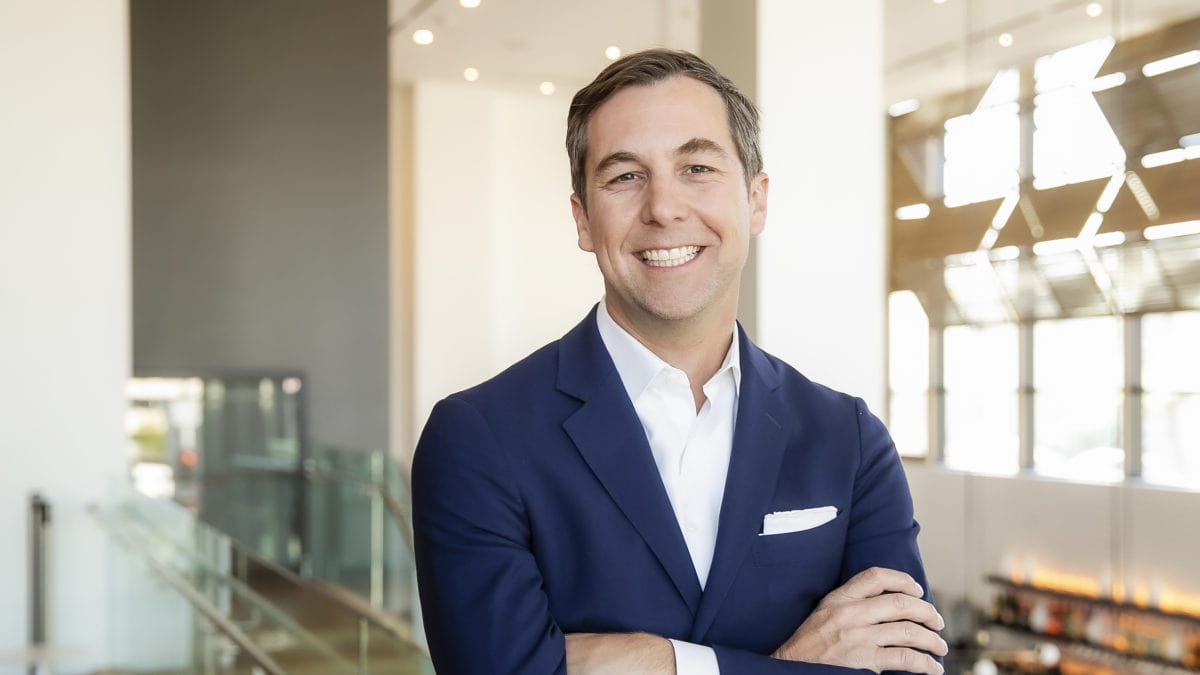 Building off his expertise and appreciation for technology and also his successes within the company, Alterra plans to promote Jared Smith to CEO. With more than 15 years of invaluable experience previously working with Live Nation as president and global chairmen of Ticketmaster, Smith intends to leverage his technology-based approach to improve Alterra's resorts.
In regards to Smith becoming the next CEO, Gregory shares,
"Jared has that technological expertise and he understands our customers well enough to give them a customized experience, not just the same experience for everybody. We need to look at how Ticketmaster evolved under Jared. They grew all sorts of ways to sell tickets, not just paper tickets. They partnered with major sports clubs and leagues. And then Jared ran hundreds of software developers who were building all that. All that is very relevant to skiing today. This translates into managing peak traffic, large surges, big crowds and an increasing technological savvy marketplace."
For the sake of reasonability, let's just hope Alterra's "technology-based transition" leans more heavily on alleviating the crowding and congestion at the resorts, than it does by adding extra fees, taxes, surcharges, or add-ons to the ticket price itself. I'd think I'd just rather ski and save the concerts for later.