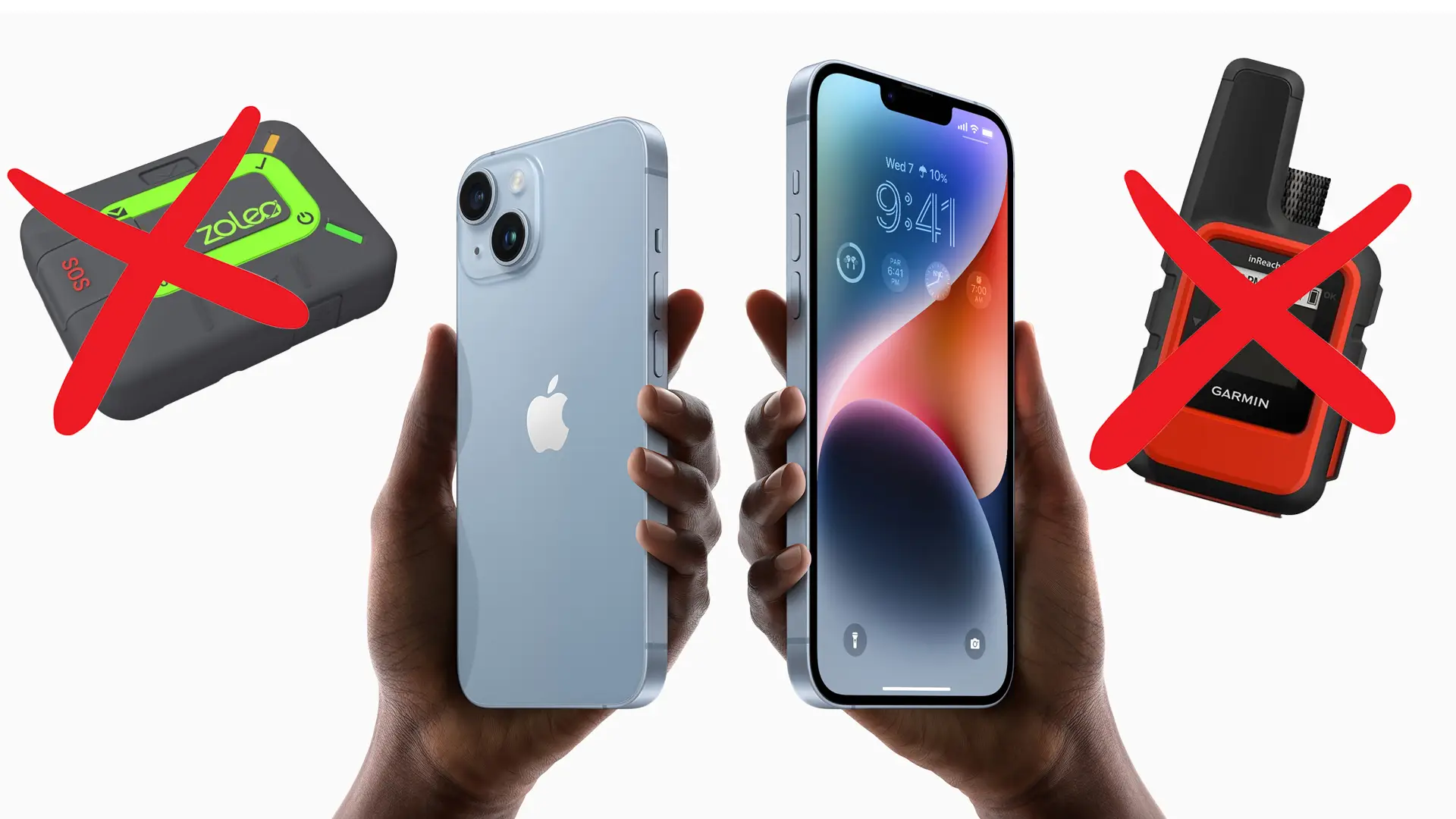 Satellite Connectivity
Apple announced at its iPhone 14 launch on Wednesday that the new phone will have a satellite connectivity feature called Emergency SOS via Satellite. The feature will allow owners to send text messages when they don't have cellular coverage.
This is a massive win for the backcountry, off-road, and trail-riding community, as well as anyone who finds themselves off the grid. Even if you're not venturing into remote areas, anyone can use the feature, even for non-emergencies. Users can also use its FindMy app to share their location via satellite. Until now, if you wanted reliable emergency communication capabilities, you had to have a separate satellite device like the Garmin inReach or SPOT X (which are expensive and require a monthly subscription fee).
How does it work?
Special software without bulky antennas will be used to connect to satellites. The phone will first ask a series of up-front questions when using the feature to assess the user's situation. The software will then show users exactly where to point their phone to connect to the satellites and how to send text messages. The messages will be condensed and take about 15 seconds to send but could take longer if there is no clear view of the sky. From there, the message is relayed back to a ground station, where it can be passed to the appropriate service center.
Who can get it?
Pre-sales for the new iPhone 14 will begin on September 9, with a starting price of $799. The service will roll out in November to the U.S. and Canada and be free for two years. It is unknown how much the service could cost in the future. Apple has said the service might not work in places above 62 degrees north latitude like Alaska and northern parts of Canada.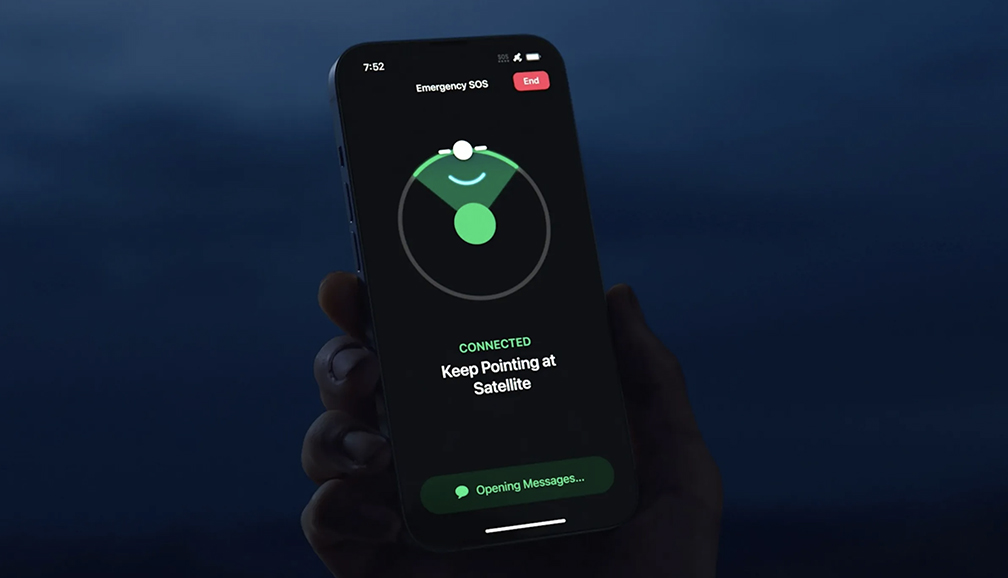 Is anyone else doing this?
A few other companies are planning to offer satellite cell service as well. Elon Musk and SpaceX are partnering with T-Mobile to provide cell service to every area of the U.S. by late 2023. Chinese company Huawei has announced similar plans, and British smartphone maker Bullitt is planning the same service starting in February 2023.
The technology is a huge step forward for users to communicate without cellular service. Getting help in emergencies is the motivation behind the new feature but is also a significant advancement as global cellular coverage represents the next age of the telecommunications industry.