I grew up in a suburb of New York City on the west side of the Hudson River (shoutout Rockland County), and I started skiing around the same time I could walk. Any day skiing was at least forty minutes away, most of the ski areas near me had fewer than ten lifts (Hunter Mountain has a massive thirteen lifts, but it was also an hour and 45-minute drive), and most winters had under 100" of total snowfall. The skiing was almost always icy, the runs lasted about a minute (elevation from base to summit is about 450 feet at Tuxedo Ridge), but I still loved it. The small ski areas in New York used to be everywhere, and they were the reason why many New Yorkers were able to learn to ski without going to Vermont or New Hampshire, many hours away. New York has had the most ski areas out of any state in the country and has now lost more known ski areas than any other state.
The closest ski areas to my hometown were Tuxedo Ridge (formerly Sterling Forest), Hidden Valley, and Mount Peter. Unfortunately, Tuxedo Ridge is now permanently closed, and Hidden Valley (NJ) is now a non-profit called the National Winter Activity Center which hosts kids and teenagers to learn about winter activities with funding from U.S. Ski and Snowboard along with individual and institutional donors. Mount Peter is still open, being the largest of the three, but this 2020-2021 season opened on December 23rd and closed on March 21st for a season that was under three months long. This can be compared to the 2019-2020 season, when the opening day was December 7th and closed with COVID in March. Warmer weather and less snow over the years have contributed to this depressing trend nationwide. Still, there have also been large social and financial contributions that have made it impossible for these small ski areas in New York to operate.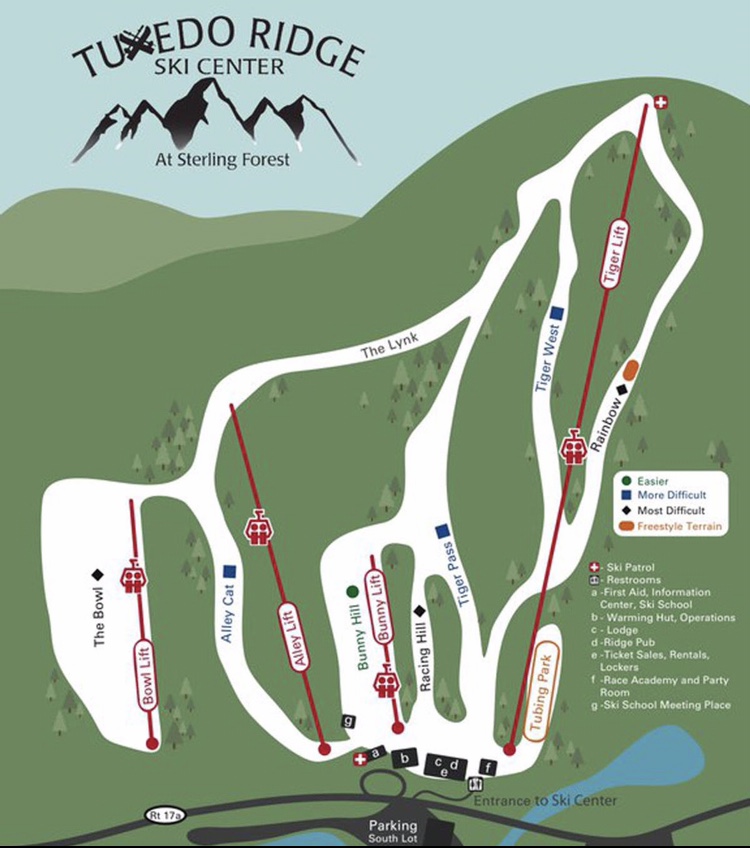 The weather has been getting consistently warmer for the past few decades and warming more quickly recently. The dangers of climate change are far more widespread than the loss of winter recreation and are arguably modern society's greatest threat. New York areas at lower elevations have even less snow than the lake-affected areas upstate like Syracuse and Buffalo. New York state, in general, has a much lower snowfall than the western states, and even less snow falls in southern New York, closer to New York City.
It seems like back in the day, everyone went skiing, and in New York, the opportunities on small slopes were everywhere. With many options around two hours from the George Washington Bridge, people in the City or living in the suburbs could regularly ski at these smaller mountains. As the ski industry has seen a drop in people skiing, that has reflected in New York with only the largest resorts being able to survive, and this is for a few reasons. First, the younger generations are having a hard time filling the void of their aging parent's generations in terms of the number of skiers. College debt and lower-income levels compared to expenses mean less money for recreational activities like skiing. For most, even if they do ski, it is usually for fewer days per year. 
New York has been particularly hard hit by downward trends in the ski industry because of a large number of small resorts. These small resorts don't make enough money to afford enough snowmaking capabilities to bring enough snow, new rental gear, and resort-like lodges to compete with the larger resorts. Another financial strain on these resorts is the number of lawsuits at these resorts. They have a much larger impact on the small resorts than these large resorts, which are often owned by corporations with well-paid lawyer teams.
From 2010-2020, New York lost a net total of about 1.4 million residents to other states. More recently, Covid was a huge factor with people leaving, with about 3.57 million people leaving New York City alone between January 1st and December 7th of 2020. New York has lost more people than any other state for multiple years in a row by total and percentage of the population, losing 126,355 people, or .65% in 2019-20. The exodus is for many reasons. This can be blamed on skills gaps where people with less education and experience aren't qualified for the high-paying jobs in the city. The costs of living in New York (even upstate) are also much higher than in other states, including state taxes, rent, and living expenses like gas and utilities. Finally, with fewer people in New York who would ski, these small resorts have even fewer people to draw from.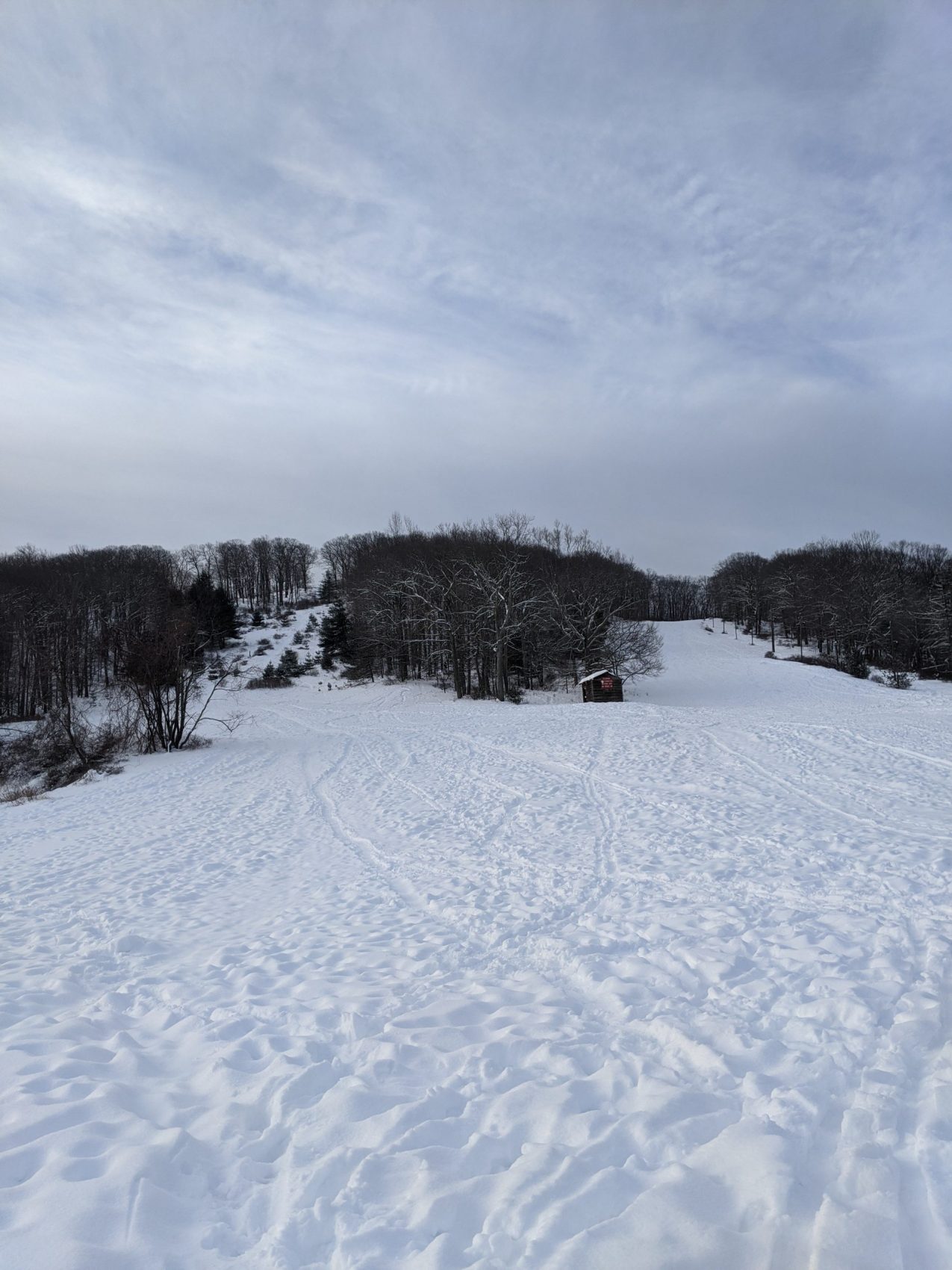 Large multi-resort corporations like Vail and Alterra are now the main thing keeping resorts open in New York. Hunter Mountain, along with sixteen other resorts was acquired by Vail Resorts in 2019 when Vail merged with Peak Resorts. Hunter was already the first ski area in the world to have 100% snowmaking coverage of the mountain, making it able to be open more and have better snow than the smaller resorts with fewer resources. Windham Mountain is another large mountain in New York that is popular for people in southern New York. Windham has partnered with Alterra, and similar to Hunter, it has 97% snowmaking coverage. Other famous New York resorts can stay open because the state itself supports them. The Olympic Regional Development Authority (ORDA) owns and operates "Whiteface Mountain ski area located in the Town of Wilmington; Gore Mountain ski area located in North Creek, New York; [and] Belleayre Mountain located in Highmount, NY." The ORDA is an organization originally meant to manage facilities for the Olympics at Lake Placid in 1980. Having backing from these large organizations ensures funding to keep running and compete with even larger resorts, leaving small privately-owned resorts behind.
While corporations help to keep skiing in New York, they contribute to the demise of some small resorts in the state. People in New York want to ski, and having these larger resorts remain makes it possible, but it seems that the days of spending the day at the little local ski area for little money and short lift lines are pretty much over. Instead, these companies give the option to ski at multiple larger resorts with passes such as the Epic and Ikon passes. When given the option to travel to multiple resorts with corporate backing, fewer people will opt for the small hill with less snow nearby.
Even though there are fewer resorts to ride lifts, there are still many places around New York to ski. People are still getting out to ski these deserted resorts by their own power, like at Silvermine and Dutchess Ski Area on Mt. Beacon. There are also many backcountry areas in the Catskill and Adirondack Mountains to explore. These slopes are entirely dependant on natural snowfall but since not many people are skiing there, fresh turns can be made!