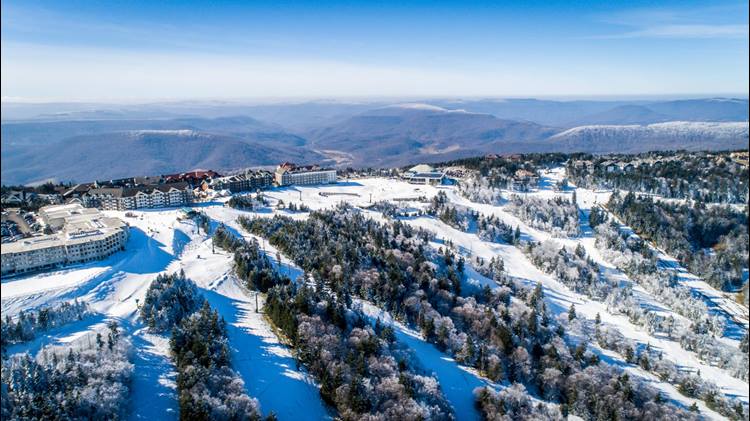 Imagine starting your ski day skiing and not standing in the lift queue or waiting to pick up your pass. That is exactly what happens when you visit one of the United States' few upside-down ski resorts. At these unique ski areas, patrons park at the top of the hill and ski down to the base lifts. These inverted resorts have a special charm. Instead of starting your day with a chair ride, you get to jump right into turns. This brings a whole new meaning to warm-up run. Another upside to these resorts is that beginner skiers get to enjoy the panoramas from the top of the mountain instead of being stuck down on the valley floor. These vistas are often the most inspiring and allow beginners to start their day feeling motivated.
Snowshoe in West Virginia might be the most iconic of these inverted resorts. This ski area boasts a massive lodge at the summit. Here giddy children get to strap on their skis instead of waiting in line. Snowy days at Powder Mountain, UT, aren't about waiting for the first chair. Instead, it's a stampede of skiers getting face shots when the line drops. Similarly, these skiers spread out on the mountain much quicker instead of camping out at the area's best lift hours before the resort opens.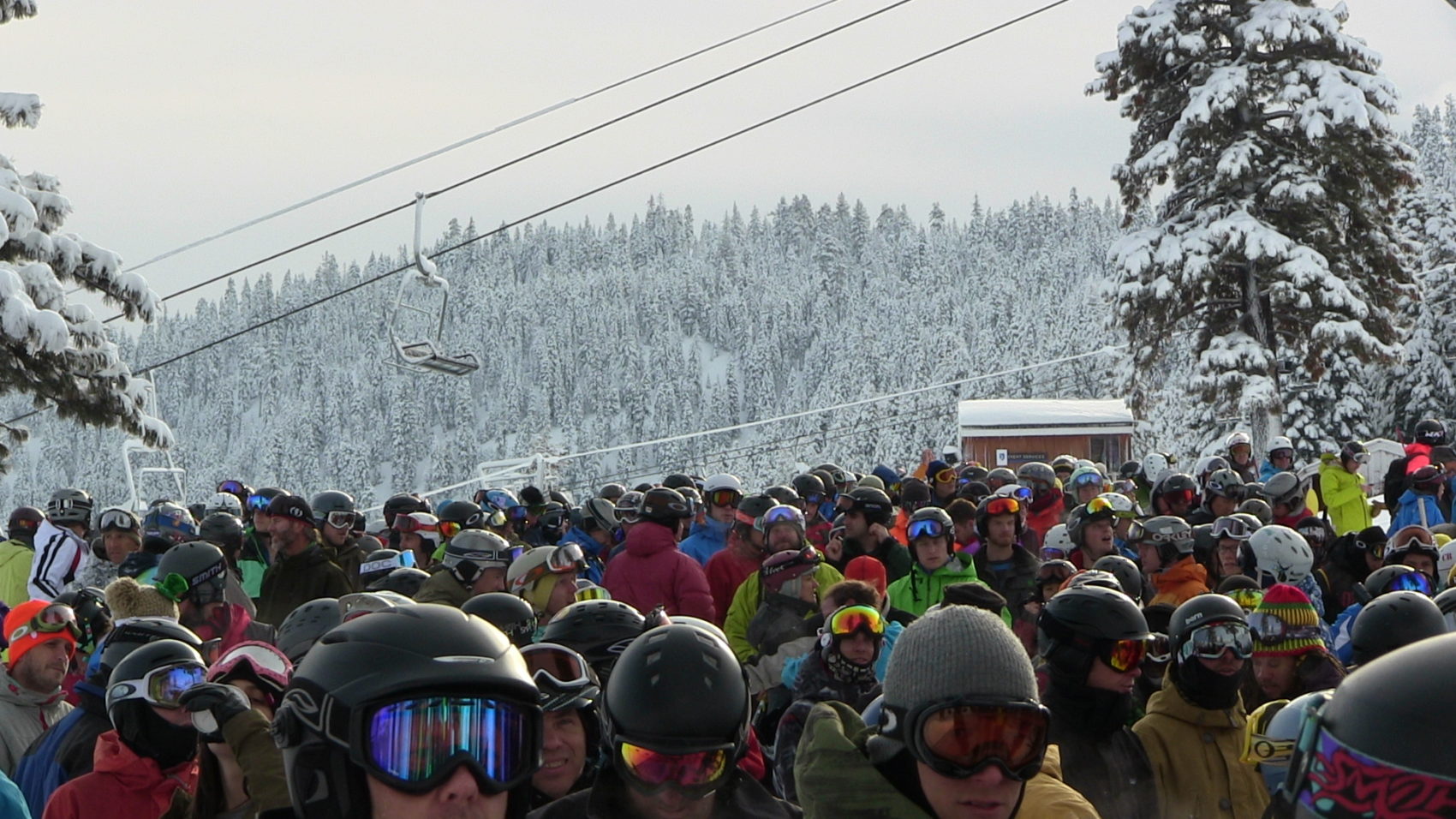 While Snowshoe and Powmow may be the most popular ski areas of this nature, Beartooth Basin Montana has a lot to offer. The only summer-specific ski area, Beartooth Basin, is perched atop Beartooth Pass, a gateway into Yellowstone Park. This ski area offers sweeping views of the valley below. Grabbing a few summer turns after exploring the park with the kids is a great way to burn off-road trip hysteria. Equipped with two Poma lifts, the area offers quality terrain in a small, no-frills package. The resort has a bumps course for off-season race practice and challenging cirque terrain. Get out there early, though, as the summer sun quickly turns the snow to deep corn.