An increase in avalanche activity isn't a typical development for Colorado's ski country, but the state faced a much more active early season this winter, so the snowpack has been building much quicker than usual. Colorado experienced a high frequency of winter storms in late November following a dry spell throughout the high country. This proved to be a positive thing for the state's ski resorts though, as many kicked off the season with solid snowpacks and were able to open a ton of terrain early in the season. But, in terms of Colorado's backcountry, it left the snowpack with a weak bottom layer, leaving room for the perfect conditions to induce an avalanche.
According to Summit Daily, between December 3 and December 9, the Vail Pass area experienced 243 natural avalanches at a magnitude large enough to have killed or buried someone stuck in the area. This is the highest number of reported avalanches during this time of year in the past 13 years. Four people have also been reported dead due to avalanches during this period. The Deputy Director for the Colorado Avalanche Information Center, Brain Lazar, also explained that during that same period, there were 27 avalanches of similar size caused by humans, setting the record for what Colorado typically experiences that early in the season.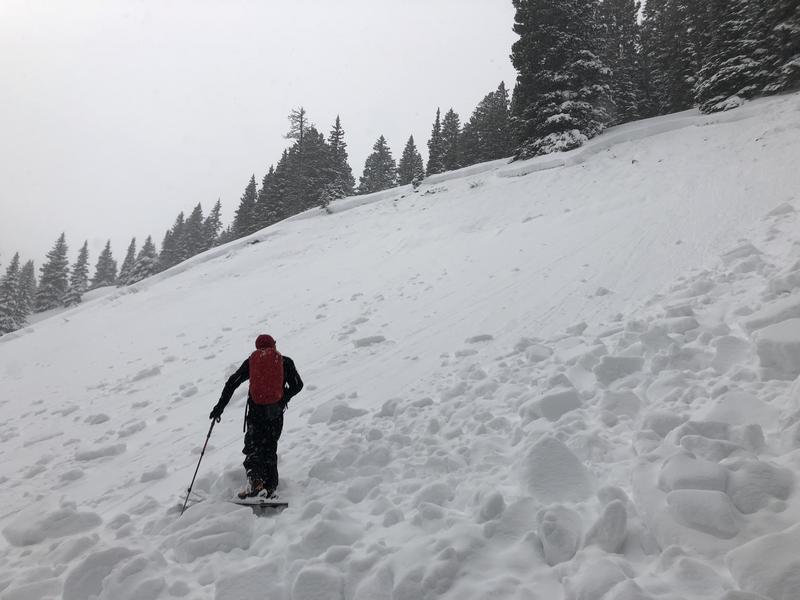 The layer at the base of Colorado's snowpack is made up of very loose and grainy snow from the early season, which is also known as sugar snow. This base layer has been covered by a much denser pack on top, creating the perfect recipe for potential catastrophe when it's skied over. According to Lazar, the majority of avalanches seen in Summit County so far this season have been slab avalanches. These are the most dangerous as they're made up of a much heavier and dense snowpack due to the large quantities of water contained in the snow.
Backcountry travel has started to increase in the Summit County areas with many Colorado skiers growing more and more tired of long lift lines and I-70 traffic, but that will always come with much more risk than in-bounds skiing. With this season facing a much higher magnitude of avalanches, it's incredibly important for people to understand the risks and to be prepared for any scenario when entering the backcountry. Dillion District Ranger Adam Bianchi explained to Summit Daily how important it is for people to report an avalanche if they happen to witness one; this ensures that the area's search and rescue teams are properly informed of where they need to be along with what action needs to be taken.
When venturing out into the backcountry, it is important to have the proper gear and be aware of the conditions of the terrain you're traveling into. Mid-danger levels are nothing to scoff at considering, statistically, most avalanche deaths occur during these situations. With Colorado's ever-changing temperatures and weather patterns, the conditions can be unpredictable at times.